Creeping privatisation of healthcare is damaging the NHS, study finds
Massive expansion of private healthcare provision in NHS is 'far too radical an experiment' that could go 'catastrophically wrong', expert warns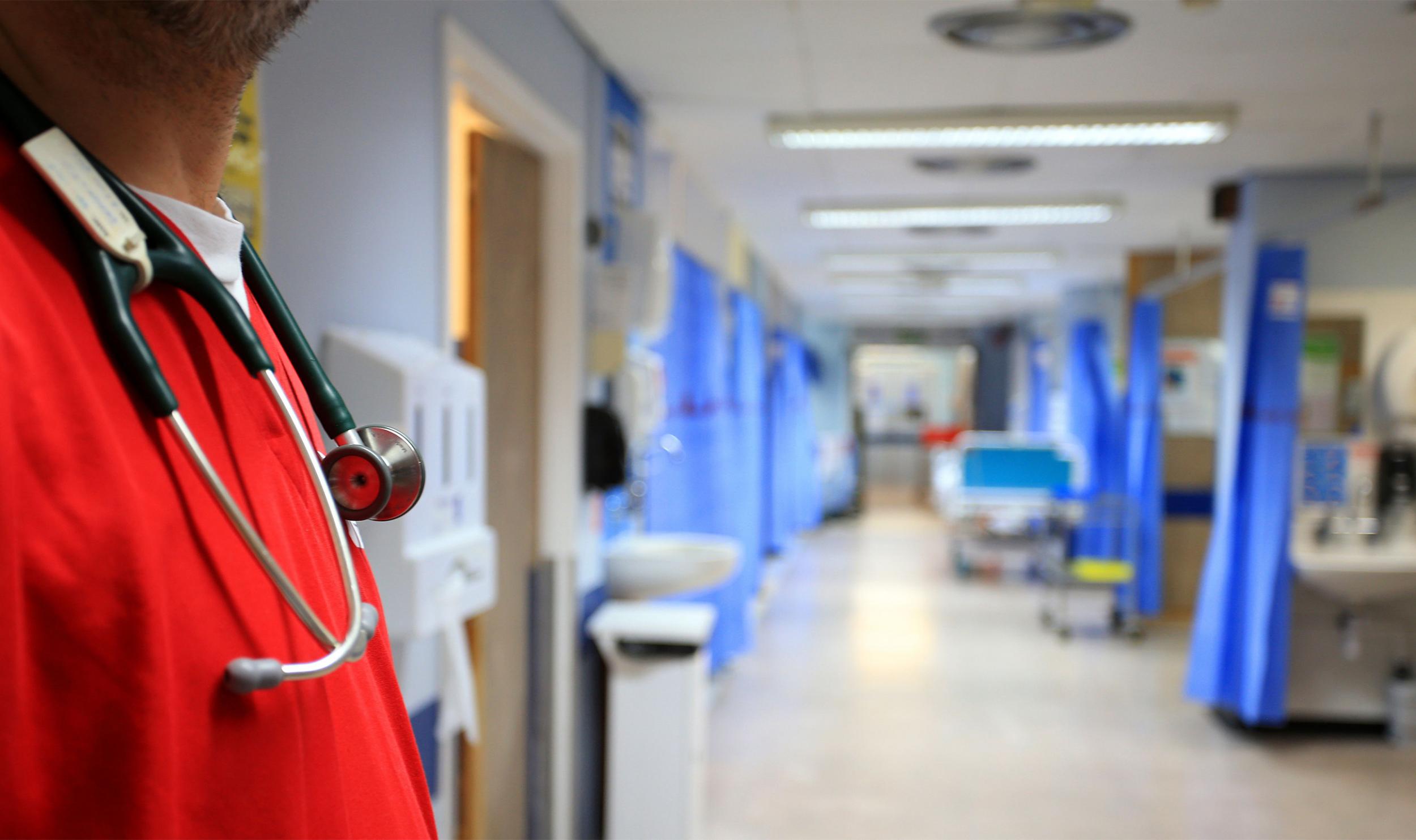 The creeping privatisation of healthcare under the guise of "patient choice" could be damaging a central concept of the NHS, leading to worse treatment for the old, the poor and the sick, a new study suggests.
Researchers warned that the Government's sudden shift to the widespread use of private healthcare firms in England was a "radical" experiment that could go "catastrophically wrong".
They investigated what happened in Scotland after the Labour-Liberal Democrat coalition passed a law in 2003 enabling people to have their treatment in a private hospital but paid for by the NHS. Similar legislation was introduced elsewhere in the UK.
The move was designed to cut waiting lists, but the study, which looked at hip surgery, found the level of NHS provision declined as the number of private operations increased.
And there was also a rise in inequality, with the poorest and oldest sections of society less likely to get an artificial hip than the rest.
According to the founding principles of the NHS, it is supposed to meet the needs of everyone, regardless of their circumstances.
The researchers speculated that private firms were "cherry-picking" the easiest cases to treat, partly because they are cheaper, and therefore more profitable, but also because private clinics do not have the intensive care facilities of a large NHS hospital if things go wrong.
This left patients with more complex cases trying to access the reduced service offered by NHS hospitals.
In a paper published in the Journal of Public Health, academics from Queen Mary University of London (QMUL) wrote: "This is the first research to examine how the policy of patient choice and commercial contracting, where NHS funds are given to private providers to tackle waiting times, impacted on direct NHS provision and treatment inequalities.
"An increased use of private sector provision by NHS boards was associated with a significant decrease in direct NHS provision and with widening inequalities by age and socio-economic deprivation."
The national treatment rate for NHS-funded elective primary hip arthroplasties in Scotland fell from 143.8 per 100,000 in 2006/07 to 137.8 per 100,000.
And the paper added: "By 2012/13, territorial NHS boards had not recovered 2006/07 levels of provision. This was most marked for NHS boards with the greatest use of private sector, namely Fife, Grampian and Lothian.
"Patients aged 85 years and over, or living in the more deprived areas of Scotland, appear to have been disadvantaged since the onset of patient choice in 2002."
Since 2013, NHS contracts worth £16bn have been put out to tender, with private companies winning about £5.5bn of business.
This means money that would have gone to NHS trusts, many of which have substantial budget deficits, is diverted to the private sector.
Researcher Graham Kirkwood of QMUL said previous research had found evidence that private healthcare firms given NHS contracts were allowed to "discriminate against patients who are probably going to spend too long in hospital".
"They don't want patients who are going to be hanging around in hospital because they are expensive," he said. "They are basically cherry-picking; they want the easier patients."
Mr Kirkwood said there was evidence that poorer patients were more likely to have other health complaints that might make their treatment more complicated.
Owen Smith doesn't support privatising the NHS
Scotland has since moved away from using private firms for NHS operations.
But Professor Allyson Pollock, co-author of the study, said England was "now dismantling its NHS and accelerating privatisation".
She said their study of events in Scotland showed the need for the Government to monitor the effects.
"This is far too radical an experiment. It can go catastrophically wrong," she said. "Governments must do equalities impact assessments to make sure it is not penalising the old, the poor and the sick."
Scotland's Health Secretary, Shona Robison, said the SNP Government was investing £200m in new treatment centres across the country to help the NHS "meet increasing demand from a growing elderly population, and taking pressure off unplanned and emergency treatment".
And she added: "The Scottish Government is clear that health boards should use the independent sector as little as possible – only to deal with short-term capacity issues to reduce NHS waiting times.
"Rather than directing funding towards private companies, we are investing to improve capacity within the NHS."
Join our commenting forum
Join thought-provoking conversations, follow other Independent readers and see their replies