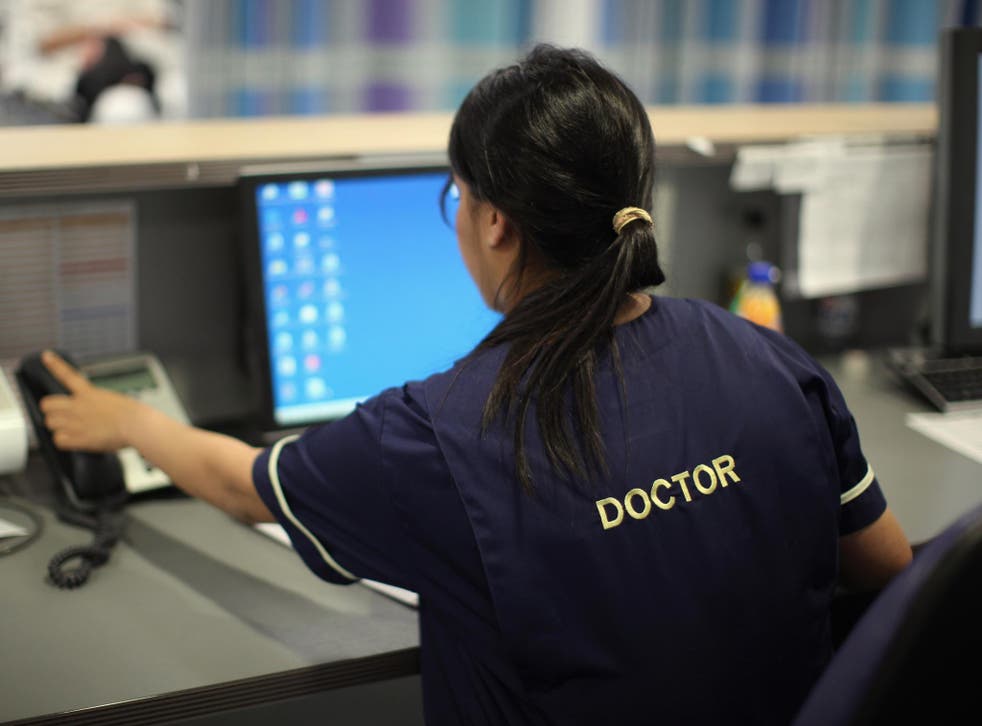 NHS misses cancer targets for the first time ever
The NHS in England has breached a cancer waiting times target missed for the first time, as experts warned that more lives were being put "at risk" because of delays in a health service under "huge strain".
It is the first time that one of several cancer targets has been missed since their introduction in 2009, and will be of significant concern to a Government hoping to go into next year's election with a clean bill of health on its stewardship of the NHS.
Across England, 84.4 per cent of cancer patients began treatment within 62 days of a referral by a GP for a suspected cancer – just under the 85 per cent target – latest figures for January and February this year reveal.
The number of NHS trusts missing the target has doubled in the past year. All other cancer waiting times targets were met, but for the majority of them, performance was down on the last set of figures from October to December 2013.
Performance in meeting targets for lung cancer – the UK's biggest cancer killer – were particularly poor with just 78.2 per cent of patients referred by a GP starting treatment within 62 days.
The NHS is treating more cancer patients than ever – 15 per cent more than in 2009. However, the rapidly deteriorating performance of hospitals up and down the country has fuelled concerns that the health service is reaching a point where it can no longer achieve the high quality care demanded by Government targets without a significant injection of funding.
Mike Hobday, director of policy and research at the charity Macmillan Cancer Support, said that the number of cancer patients is set to increase from two to three million by 2020 – and called on all three political parties to commit to "delivering cancer outcomes that match the best in Europe" ahead of the next General Election.
The breach was a "clear warning sign that the NHS is under huge strain".
"The UK already has some of the worst cancer survival rates in Europe," he said. "More patients are now facing delays, which means more patients are facing anxiety for longer and more lives are being put at risk. We're very worried that the coordination of cancer care is getting worse and that cancer is being overlooked in the new NHS."
Labour's shadow Health Secretary Andy Burnham blamed the Coalition's controversial heath reforms, which came into force last year, claiming that the reorganisation of the NHS had done "real damage" to patient care.
"Cancer patients and their families will be waiting to hear an unequivocal pledge from the Prime Minister that he will stop the slide in standards and get cancer services back on track. Nothing less will do," he said.
A report from the hospital regulator Monitor last week suggested that breaches of the target might be driven by a rise in cancer diagnoses as a result by national awareness campaigns, such as the Movember prostate cancer campaign. Figures from the Foundation Trust sector showed a 3.5 per cent year on year increase in such referrals.
A Department of Health spokesperson said: "We want the NHS to have the very best cancer services in the world, and are investing £750 million to support early diagnosis and access to treatment... The NHS should look urgently at any dips in local performance and take action to make sure all patients get access to cancer treatment as quickly as possible."
Sean Duffy, National Clinical Director for Cancer for NHS England, said: "It is vital cancer patients are diagnosed and treated quickly so they have the best possible chance of recovery. Latest figures show nationally the NHS has met and exceeded seven out of eight cancer waiting time standards. But there is variation in meeting the challenging standards, and national performance against one of the targets has dipped.
"CCG commissioners are working together with local providers where the standard is not being met to identify the issues to ensure patients are treated in a timely way."
Register for free to continue reading
Registration is a free and easy way to support our truly independent journalism
By registering, you will also enjoy limited access to Premium articles, exclusive newsletters, commenting, and virtual events with our leading journalists
Already have an account? sign in
Join our new commenting forum
Join thought-provoking conversations, follow other Independent readers and see their replies