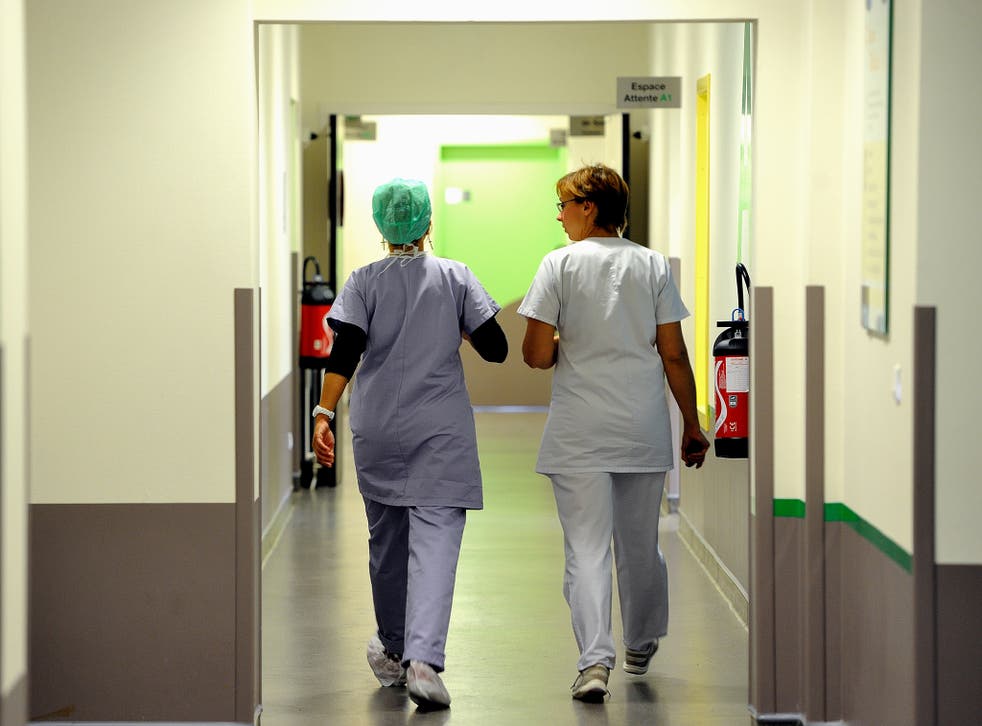 NHS patients to be given option of travelling to Calais for surgical procedures
South Kent CCG is close to striking one of the more unusual outsourcing deals
Charlie Cooper
Monday 07 September 2015 18:57 Comments
NHS patients in Kent are set to be offered the choice of travelling to Calais for surgical treatments, local health commissioners have confirmed.
In one of the more unusual examples of NHS outsourcing, South Kent Coast Clinical Commissioning Group (CCG) is close to striking a deal with two French providers to take on patients who want to cross the Channel for a range of medical procedures.
The CCG said the plan would offer patients greater choice, but local union leaders branded it an attempt to distract attention from problems at local hospitals, which have struggled to meet waiting times targets and are facing large budget deficits.
French hospital group the Fondation Hopale and the Centre Hospitalier de Calais responded to an invitation by the CCG to bid for contracts to provide treatments including general surgery, gynaecology, cataract surgery, pain management and orthopaedics.
Patients who want to be treated in France will be asked to pay their own travel costs. A spokesperson for the Centre Hospitalier de Calais told the BBC that the hospital had been giving English classes to around 70 nurses.
The CCG's accountable officer, Hazel Carpenter, said: "Two French providers applied as well as a number of English ones.
"We carried out a careful assessment of the services they offer and are visiting the sites. The two French providers, among others, fulfilled our criteria and we expect to finalise a contract with them.
Health news: in pictures

Show all 104
"It will then be possible for patients who need this treatment to choose to have it in France if they wish, after discussion with their GPs…It is purely a matter of choice and we will be very interested to see how many people take it up and what feedback they give us."
However, Simon Boulton, a former learning disability nurse and regional health organiser for the UNISON union, said the plan was "barking".
"This is a lovely whizzy-wig dream someone's dreamed up to cover up the fact that the acute trust, East Kent University Hospitals Trust is doing badly. Rather than address it, they're coming up with stuff to distract the public and calling it choice.
"What happens if something goes wrong? Are you staying in Calais? Does the NHS pick the bill up? Who provides the after-care? There's a whole range of things about it that are problematic."
Register for free to continue reading
Registration is a free and easy way to support our truly independent journalism
By registering, you will also enjoy limited access to Premium articles, exclusive newsletters, commenting, and virtual events with our leading journalists
Already have an account? sign in
Join our new commenting forum
Join thought-provoking conversations, follow other Independent readers and see their replies