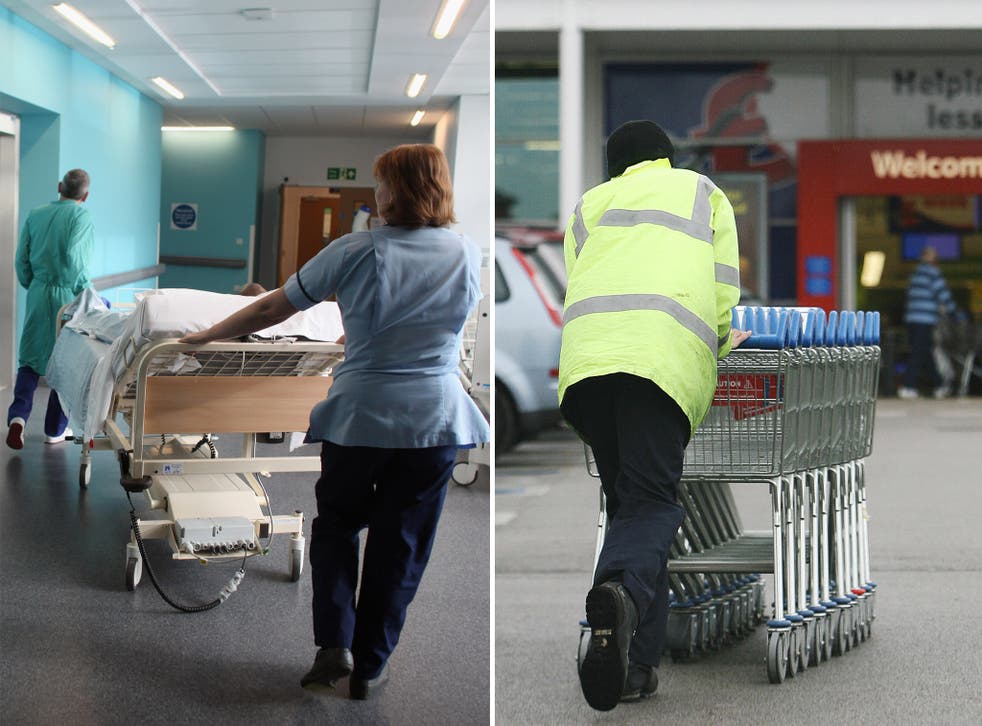 NHS should be run like Tesco, claims Reform think tank
Most of the work the NHS does could be carried out by private or voluntary providers within a decade, a right wing think tank has predicted.
In a sweeping report authored by a former advisor to Tony Blair, Reform said that the health service should not rely on extra funding to survive into the 21st Century, but should allow independent companies and charities to work with the NHS to change the way care is delivered.
Reform, which receives funding from a number of private healthcare organisations, recently said that £1.2bn could be raised for the NHS by charging for GP appointments.
The latest report, by Professor Paul Corrigan, who was a special advisor to Labour health secretaries Alan Milburn and Dr John Reid, and later a policy advisor to Mr Blair, claims that "political conservatism" has stifled market-driven improvement of services.
It adds that the health service should learn from supermarket chains such as Tesco, by mirroring its business model of large superstores and smaller local shops, with a smaller number of large specialist hospitals, supported by small-scale community hospitals.
And in recommendations which will raise eyebrows with health professionals, it says lessons on the care of patients can be learned from Mazda, Volkswagen and BMW which have a "zero error" approach to quality assurance.
Reform, an independent think tank, has been at the forefront of controversial calls for ever more private sector involvement in the delivery of health care. Its former deputy director Nick Seddon is a key advisor to David Cameron on health, who has previously advocated deep cuts to the NHS.
It has received donations from the likes of BUPA, Prudential, BMI and UnitedHealth.
The new report is coauthored by Mike Parish, the chief executive of private health provider Care UK.
It also argues that the NHS is too "hostile to competition" and that current funding models perpetuate the status quo, meaning the health service is slow to take up new technologies and more efficient ways of working.
"In the absence of a market, the onus for change and progress is on managers and politicians who effect change as late as necessary rather than as early as possible," it says.
They predict that by 2024, 50 per cent of NHS services will have been replaced by contracts awarded to private companies and charities, while another 20 per cent of services will have been replaced by "Internet-based care".
The British Medical Association and most of the medical royal colleges have been vocal opponents of further privatisation of the NHS, while the Labour party has pledged to revoke Coalition health reforms which have attacked for exposing the NHS to market pressures.
A BMA spokesperson said: "Opening the NHS to the private sector, as we've seen happen under the Health and Social Care Act, has led to a fragmentation of services when greater coordination across the health service is what's needed. Decisions on how services are delivered need to be clinically led, otherwise we'll end up with a system that puts profits before patients and competition before cooperation, all at the expense of patient care"
Join our new commenting forum
Join thought-provoking conversations, follow other Independent readers and see their replies