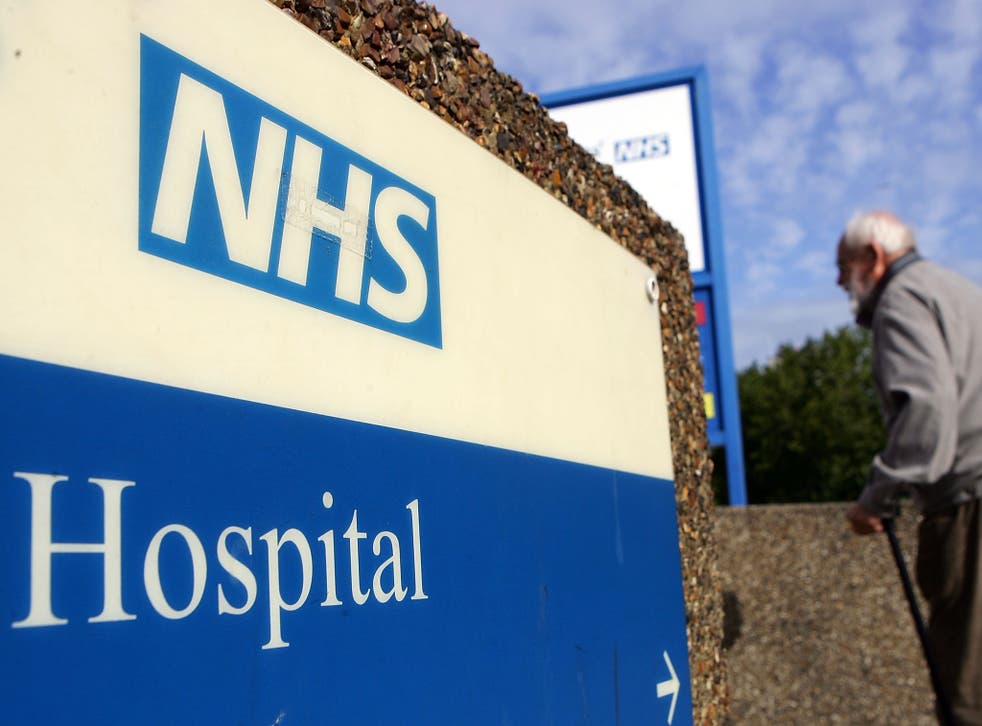 NHS 'special measures' have saved hundreds of lives, say experts
The Dr Foster group's analysis pinpoints changes in management and an influx of new medical staff
The NHS's unprecedented decision to put 11 trusts into special measures is likely to have saved hundreds of lives, experts have said. Death rates fell at the trusts after the 2013 intervention, spearheaded by NHS England's medical director Sir Bruce Keogh in the wake of the Mid Staffordshire hospital trust scandal.
Although difficult to predict from mortality statistics, Roger Taylor, director of research at the Dr Foster group, has published new analysis saying there had been a fall of roughly 450 deaths across the 11 hospitals between August 2013 and June 2014.
Mr Taylor said it was almost certain hundreds of lives had been saved because of the interventions. However it was revealed that at one trust, Tameside Hospital NHS Foundation Trust in Greater Manchester, mortality rates had continued to worsen.
Key contributions include changes in management at the worst-performing hospitals, and the appointment of directors of improvement – an NHS equivalent of the "super-heads" deployed at failing schools.
Tameside, Medway NHS Foundation Trust and East Lancashire Hospitals NHS Trust have all appointed new chief executives in the wake of the Keogh inspections into 14 NHS trusts that had "outlying" high mortality rates, 11 of which were subsequently placed in special measures.
Others replaced key board members, and special measures hospitals were "buddied" with a successful neighbouring hospital.
New managers embarked on recruitment drives, appointing hundreds of new medical staff – a pattern repeated across the NHS following the damning Francis Report into the Mid Staffordshire NHS Foundation Trust, where high mortality rates served as an early warning of problems.
Across all 11 Keogh trusts, annual mortality rates fell by 9.45 per cent after being placed in special measures. The hospitals are now closer to average mortality rates. However, at two hospitals mortality rates remained flat and the rise at Tameside Hospital was being investigated.
A Tameside Trust spokesman said: "Initially we focused our attention on understanding and improving the care and treatment given to our patients. We now have a fully embedded mortality review process, where all deaths are comprehensively reviewed. We are now clearer on the data quality issues which require further action."
Five Keogh trusts, including Tameside, are still in special measures; nine other NHS trusts have been placed in special measures following inspections by the Care Quality Commission (CQC) in recent months.
The increasing strain on NHS resources

Show all 4
An enhanced hospital inspection and improvement regime was a key plank of the Government's response to the Mid Staffs report. Ministers are hopeful they will be judged on patient safety, following criticism last week from the King's Fund think tank, which concluded that former health secretary Andrew Lansley's controversial flagship reforms had been "disastrous". By contrast, his successor, Jeremy Hunt, has portrayed himself as a defender of patients' interests, the King's Fund's report said.
Responding to the findings, Health minister Lord Howe said: "Since the [Mid Staffs] scandal we have taken tough decisions to improve patient safety. Today's report is further evidence that our special measures programme is working. Safety standards are improving and lives are being saved."
Andy Burnham, shadow Health Secretary, said: "It was because of this Government's decision to axe thousands of nursing jobs that these hospitals were placed in special measures in the first place. The hospitals are still getting worse on key measures now, particularly A&E performance, like the rest of the NHS. It is wrong and dangerously complacent for ministers to pat themselves on the back when the NHS is getting worse all over England."
NHS hospital mortality rates are determined by two sets of figures – Hospital Standardised Mortality Ratio (HSMR) and the Summary Hospital-level Mortality Indicator (SHMI). Factors that affect a patient's survival chances include age, diagnosis and previous admissions, especially in an emergency. Analysts can determine what the expected number of deaths will be based on the national average. A hospital's HSMR and SHMI scores show how much higher or lower a hospital's mortality rates are than the expected number of deaths.
Professor Edward Baker, CQC deputy chief inspector of hospitals, said progress had been made at many of the original 11 Keogh hospitals. "We are impressed by the leadership shown in many of these trusts that has led to these measurable improvements in quality," he said.
Join our new commenting forum
Join thought-provoking conversations, follow other Independent readers and see their replies