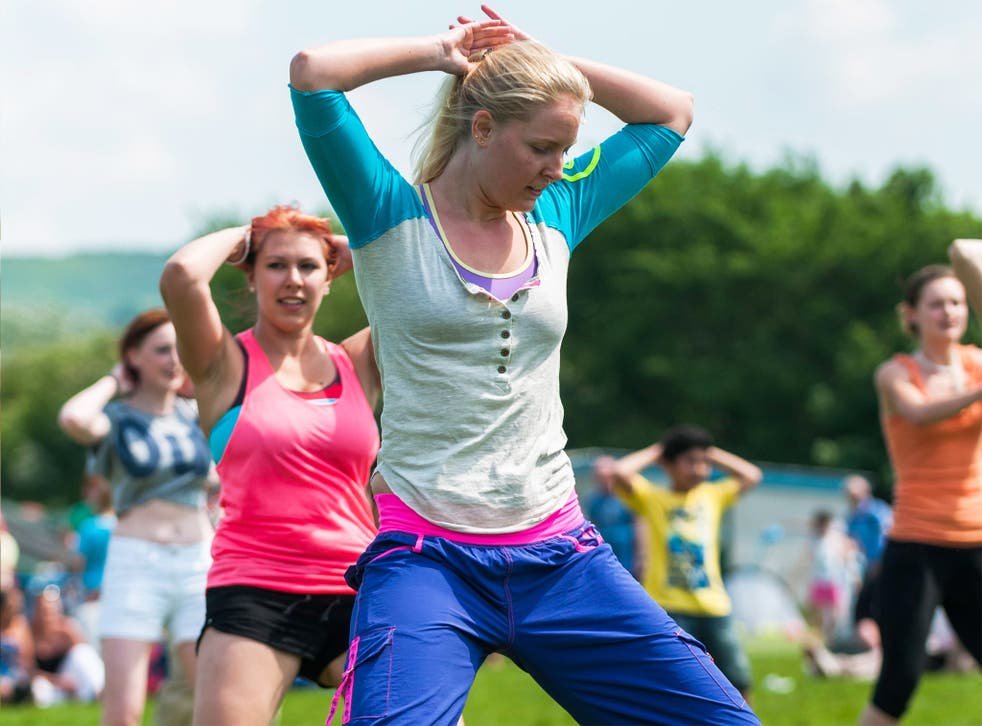 NHS staff to be encouraged to take up Zumba to set 'national example' of healthy lifestyles
It is hoped having healthier employees will cut sick days in the health service
NHS staff over 40 are to be offered health checks at work and all employees will be encouraged to take up yoga, Zumba or join a sports team to help cut sick days and turn the health service into a "national example" of healthy lifestyles.
The NHS will also urge catering companies operating in hospitals to ensure that canteens and vending machines offer healthy eating options to staff and patients at all times of day.
It is estimated that around half of the health service's 1.3m employees are overweight or obese. The health service also loses an estimated £2.4bn a year due to staff absence.
The biggest causes of sick leave are mental health and musculoskeletal problems and staff will be able to access talking therapies and physiotherapy – as well as smoking cessation and weight management services.
Health news: in pictures

Show all 104
The fitness and health drive will be led by 10 local NHS organisations, including hospitals, one clinical commissioning group and an ambulance trust – between them employing 55,000 staff. Local fitness organisations such as yoga and Zumba schools will be invited to host classes on or near hospital sites to make it easier for staff to attend.
It is planned that the rest of the NHS in England will have similar schemes in place within the next five years.
Simon Stevens, chief executive of NHS England, will say today that staff in the health service had some of the most demanding jobs in the country.
"When it comes to supporting the health of our own workforce, frankly the NHS needs to put its own house in order," he will tell delegates at the NHS Innovation Expo in Manchester.
GPs suffering from burnout and stress will also benefit from new specialist services for doctors.
Mr Stevens has spoken out in the past about access to healthy food in hospitals, and believes it is not acceptable for NHS organisations to have contracts with caterers who mainly sell unhealthy food, or actively promote healthy eating.
Health officials are set to meet with the major hospital catering vendors and will also urge that all food sold in hospitals comes with clear nutritional information.
Duncan Selbie, chief executive of Public Health England said: "The public sector should be the standard bearer for workforce health. The positive steps the NHS is taking to systematically improve the health and wellbeing of its workforce, including better access to occupational health, encouraging more physical activity and healthier food options, will have trickle down benefits for the health and wellbeing of the wider population."
Join our new commenting forum
Join thought-provoking conversations, follow other Independent readers and see their replies