NHS to offer tablet which can reduce HIV risk by 90%
Hailed as the most significant breakthrough against the virus in a generation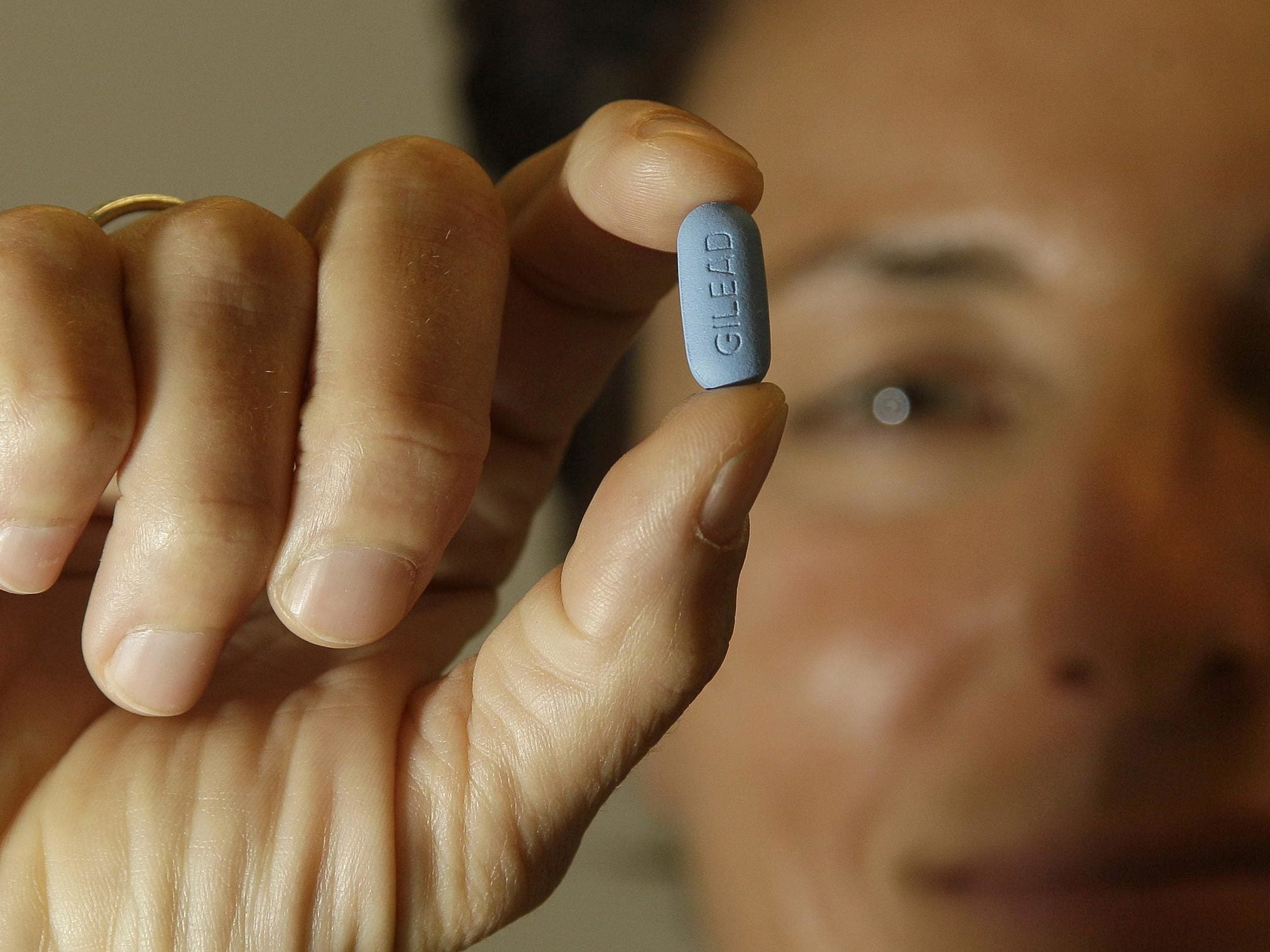 A daily tablet that offers up to a 90 per cent reduction in the risk of contracting HIV could soon be available on the NHS, in what is being described as the most significant breakthrough in the battle against the virus in a generation.
A landmark trial in England is to be dramatically sped up after it was found that taking a single dose of the pre-exposure prophylaxis (PrEP) Truvada provided unprecedented levels of protection for those most at risk of infection.
Campaigners have urged the NHS to act urgently to ensure the medication – which has been approved for use in the United States since 2012 - is offered to the most vulnerable groups as soon as possible.
It comes amid mounting concern over new figures which reveal that the number of gay and bisexual men being diagnosed with HIV in 2013 had reached its highest-ever level, with no decrease in the rate of infection for nearly a decade.
Researchers prescribed Truvada, an anti-retroviral used to treat HIV, to 407 men taking part in the study in Brighton, London, York, Manchester, Birmingham and Sheffield. A further 138 men who had been waiting to start the course are now to be offered the drug immediately.
Dr Sheena McCormack of the Medical Research Council Clinical Trials Unit at University College London, who is leading the PROUD study, said an interim analysis of the data showed it could lead to a major reduction in the number of new infections.
"The exciting opportunity this offers is to make the biggest dent in the epidemic of all time. It will be better than treatment as prevention," she said.
It is hoped the trial could be rolled out nationally from as early as 2017. The drug was offered alongside HIV testing, condoms and other safe sex support to gay and bisexual men and transgender women who had recently had unprotected sex.
Previous studies have found that if taken consistently Truvada can prevent infection in nine out of 10 cases – potentially saving the NHS millions of pounds each year in long-term treatment.
Last year 6,000 people were diagnosed with the condition – more than half of whom are gay or bisexual men. It is estimated that nearly 100,000 people in the UK are currently living with HIV with a fifth of those believed to be undiagnosed.
Dr McCormack said it would be of particular benefit to those who had recently contracted the virus but were unaware they had it - the group believed to be driving the number of infections to the current stubbornly high levels.
Dr Rosemary Gillespie, chief executive at Terrence Higgins Trust, said it was highly unusual to fast-track research in this way.
"This is potentially the most exciting development in HIV prevention in some years," she said. "The PROUD study has accelerated their part of the process. We will now be looking to the NHS to match that pace, and act swiftly to ensure those most at risk of HIV in the UK can access PrEP," she added.
Yusef Azad, director of policy and campaigns at the National AIDS Trust, said HIV transmission rates remained far too high and that the drug offered a potentially potent new addition in the prevention options available to doctors. "These encouraging results provide powerful evidence that PrEP should be accessible to all who need it as soon as possible," he said.
Dr Adrian Palfreeman, vice chair of the British HIV Association, said he was working with NHS England to devise a new policy to make PrEPs more readily available.
However, researchers said more work needed to be done to find out how the drugs could affect the sexual behaviour of the most at-risk groups. It was also not known whether those individuals would agree to take them or if wide scale prescription would be cost effective.
Despite being available for two years in the United States, the take-up rate among HIV negative gay men has been low – around 10,000 prescriptions annually- with claims of hostility among some sections of the gay community.
Federal health officials are urging a 50-fold increase in its use and the $13,000 a year drug is already covered by most health insurance plans. PrEps were recently unveiled as a key plank in a high profile campaign to eliminate the Aids epidemic in New York State by 2020.
Join our commenting forum
Join thought-provoking conversations, follow other Independent readers and see their replies