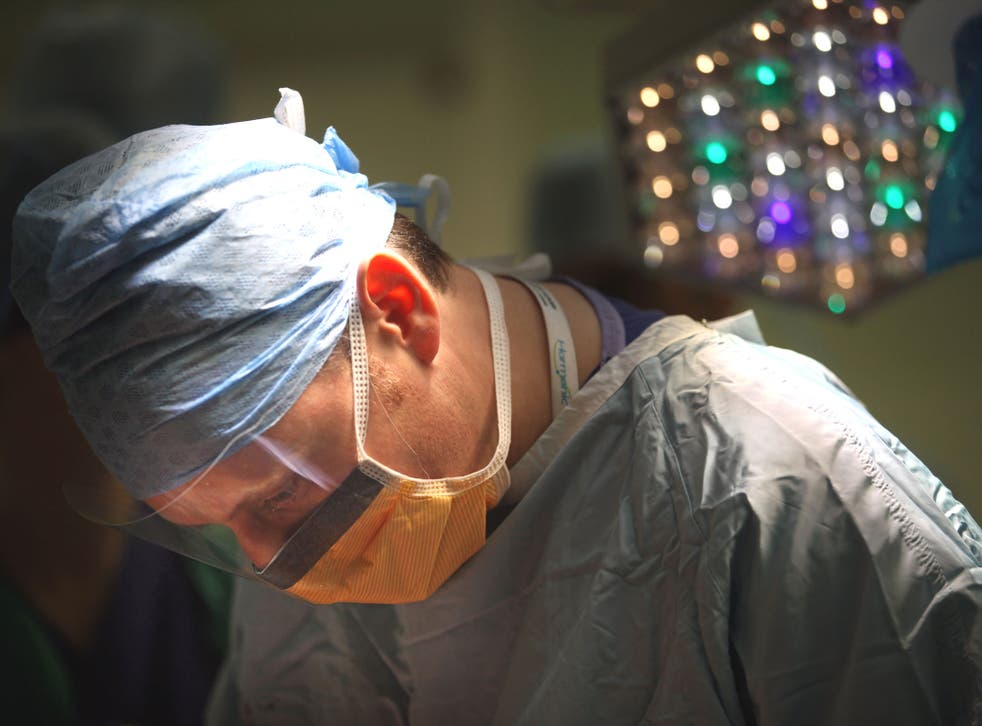 NHS told to give every patient a pen and paper by their hospital bed to note down complaints
We need a 'revolution' in the way the health service handles complaints
Charlie Cooper
Monday 28 October 2013 15:31 Comments
All NHS patients should have a pen and paper by their hospital bed for writing down concerns about the quality of their care, a major review of complaints in the health service has said.
In a damning report on "a decade of failure", Labour MP Ann Clwyd and the NHS manager and former nurse Professor Tricia Hart called for a "revolution" in the way the health service handles complaints, after receiving 2,500 emails and letters from patients, doctors and nurses, which they said revealed a culture of "delay, deny and defend".
Among dozens of recommendations aimed at improving the way the NHS listens to and acts on complaints, the report said that patients must feel confident raising concerns in the first place, should know who they can speak about a problem, and should have access to a pen and paper in hospital to note down concerns.
Ms Clwyd, who spoke out last year about the "coldness, resentment, indifference and contempt" she encountered from some of the nurses treating her husband in hospital, and described how he had died "like a battery hen", said that complaints should be considered as "gold dust" by hospitals, because of their potential to highlight where improvements to patient care could be made.
"The days of delay, deny and defend must end, and hospitals must become open, learning organisations," she said. "Our proposals put patients firmly into the driving seat at every level as never before, and we now expect to see progress within 12 months' time."
Other recommendations include making chief executives of NHS trusts personally responsible for signing off on all complaints; appointing a board member with special responsibility for whistle-blowing; and making basic information such as who is who on a ward easily available to all patients.
Professor Hart, chief executive of South Tees Hospital NHS Foundation Trust, said that although there were pockets of particularly poor practice, the problem was system-wide and required a comprehensive cultural shift.
"We want this to be hardwired into the NHS system… it is about being open and transparent, it's about encouraging everyone, from the cleaner, to the porter to the neurosurgeon, that if they see issues [of concern], then they feel comfortable, confident and assured, that they can speak out," she said.
The NHS received more than 162,000 complaints about care in 2012/13 – around 3,000 every week. The problem of complaint-handling was raised by Robert Francis in his report on catastrophic care failures at the Mid Staffordshire NHS Trust, in which he said early "warning signs" were missed because patient concerns were ignored.
The importance of listening to patients was also raised by Sir Bruce Keogh in his major review of poorly-performing hospitals earlier this year, and again by American patient safety expert Don Berwick in his own report.
Patients were most likely to complain because of a lack of information about their care, because care staff lacked compassion, because they felt they had not been treated with dignity and care or because of a lack of basic resources on wards.
However, hundreds of patients told the report's review panel that they had faced major problems in making complaints, with many describing delays, defensiveness and even fear that they or their relatives might receive poor care if they spoke out.
The health secretary Jeremy Hunt said that he accepted the "spirit and direction of travel" of the Clwyd-Hart report and pledged to respond to it in full, along with a raft of other recent reports on patient safety, later in the year.
He said he wanted to convert the recommendations into "practical and implementable" changes that took into account "the pressures and the challenges" faced by medical professionals.
"We have to recognise how hard it is for professionals, because none of us – politicians or journalists – are in a profession where, if we make a mistake, the consequence may be that someone loses their life," he said.
Katherine Murphy, chief executive of the Patients Association, welcomed the report but said it must now lead to "urgent" action.
"There cannot now be any more reports into what is wrong with the system. We need to focus on what needs to happen to make things right," she said.
"The problems with the complaints system have been clear for many years, the NHS cannot further fail patients by wasting this opportunity to resolve them"
Register for free to continue reading
Registration is a free and easy way to support our truly independent journalism
By registering, you will also enjoy limited access to Premium articles, exclusive newsletters, commenting, and virtual events with our leading journalists
Already have an account? sign in
Join our new commenting forum
Join thought-provoking conversations, follow other Independent readers and see their replies