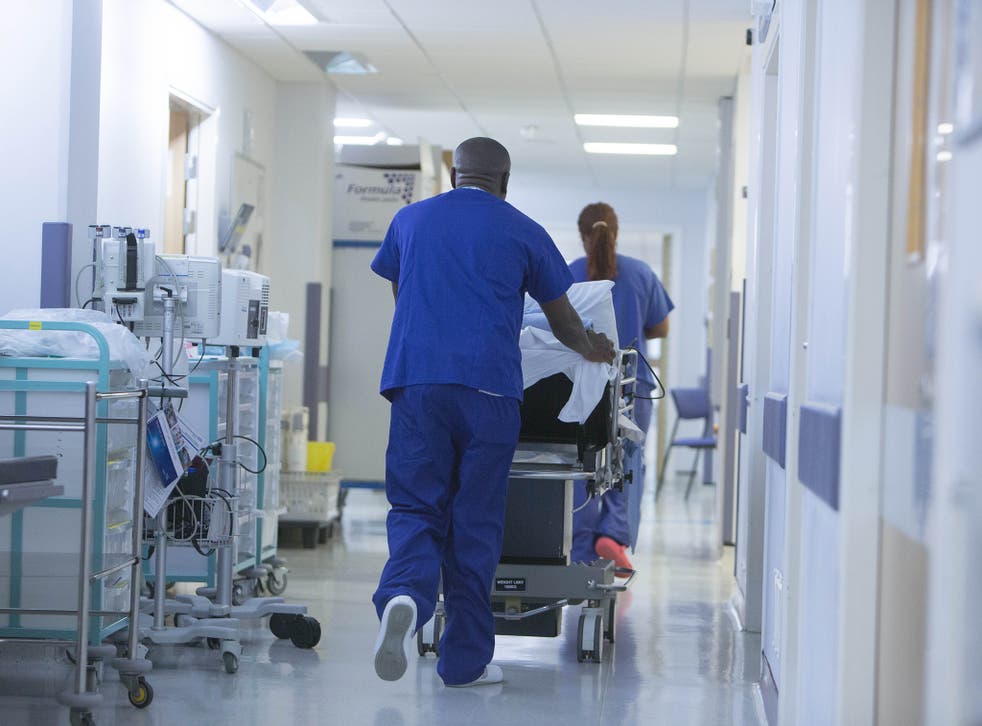 NHS winter crisis underway as figures show hospital trusts running out of beds
Official NHS England statistics show 12 trusts became too full to admit any more patients last weekend
The start of this year's NHS winter crisis was confirmed today as 12 hospital trusts revealed they were unable to admit any more patients after running out of beds last weekend.
Official statistics published by NHS England for 30 November, classed by the health service as the first official day of winter, to 6 December showed major shortages across England.
London North West Healthcare NHS Trust, Imperial College Healthcare NHS Trust, which runs St Mary's and Charing Cross hospitals, and Lewisham and Greenwich NHS Trust were among five of London's 18 trusts that were full to capacity.
Corbyn asks Cameron about NHS winter crisis
Hospitals in Cheshire, Norfolk, Essex, London, Devon and Wiltshire also all ran out of beds last weekend. Another 25 hospital trusts had fewer than 10 beds available over the weekend, the figures showed.
Trusts around the country have also been badly hit by bouts of norovirus, the highly contagious winter vomiting bug. The Royal United Hospital Bath NHS foundation trust was the worst of 35 hospital trusts affected with a total of 663 beds closed as a result over the week.
Hull and East Yorkshire hospitals NHS trust, Northumbria Healthcare NHS foundation trust and Bolton NHS foundation trust were also hit with more than 300 beds closed in total as patients were isolated to avoid spreading the bug.
Further evidence of significant pressures threatening patient safety included 23 occasions when patients en route to A&E had to be diverted to another hospital because trusts could not meet clinical need, including 18 over last weekend. County Durham and Darlington NHS Foundation Trust, the worst affected, was forced to divert patients 11 times between Friday and Sunday.
Andrew Gwynne, Labour's Shadow Public Health Minister, said: "These figures show an NHS under deep pressure with hospitals facing unprecedented levels of demand. Twelve hospital trusts in England did not have a single spare bed available last weekend, and many more were dangerously full.
"To make matters worse, the NHS has been given less than half the amount of money this year to deal with winter pressures than it had last year. Ministers need to stop burying their heads in the sand and get a grip on the crisis facing our hospitals this winter."
Nigel Edwards, Chief Executive of independent health charity the Nuffield Trust, said: "Given that there is no extra money for winter this year, hospitals are likely to find it even more difficult to cope in the coming months, especially as almost all Trusts are now in deficit."
Dr Barbara Hakin, national director for commissioning operations at NHS England, said: "The NHS is extremely busy but our staff continue to provide excellent services. We are pulling out all the stops to ensure that we are in the best possible position as we move towards the holiday period and the rest of the winter, but we would urge the public, wherever possible, to make use of local pharmacy and GP services, as well as NHS 111, to relieve the pressure in our A&E departments."
Join our new commenting forum
Join thought-provoking conversations, follow other Independent readers and see their replies