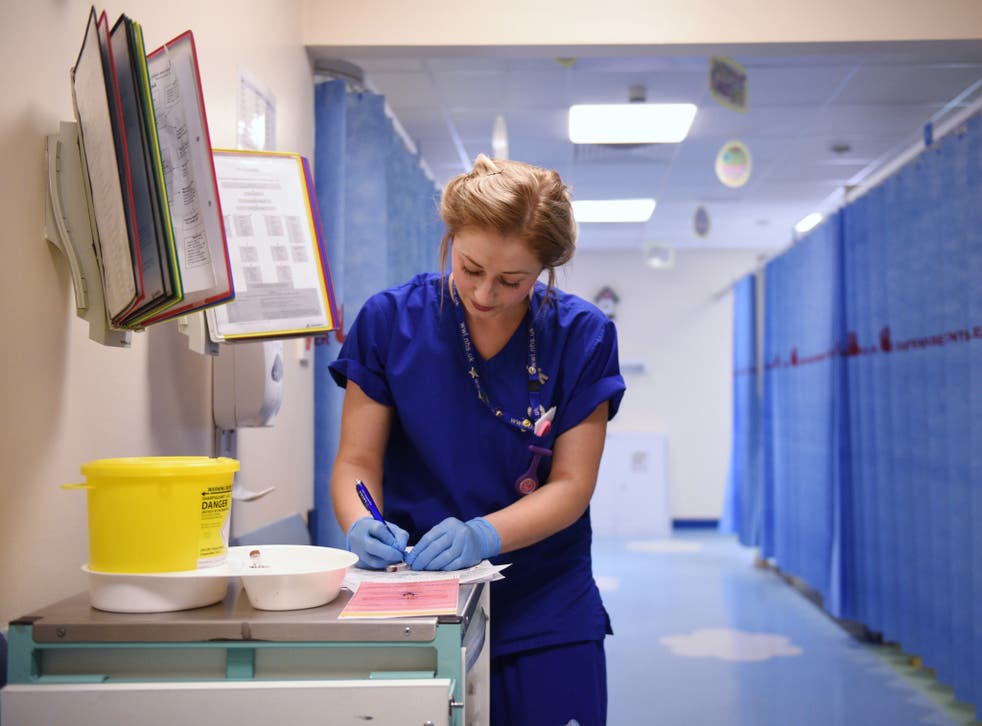 NHS workers in Scotland reveal concerns over staffing levels
Survey finds 45% of employees do not think health service has enough staff to let them do their jobs properly
Chris Green
Scotland Editor
Friday 11 December 2015 18:50 Comments
Almost half of Scotland's NHS workers do not believe the health service has enough staff to allow them to do their jobs properly, according to a national survey published today.
Inadequate staffing levels emerged as one of the five top areas of concern in the NHS Scotland Staff Survey, which was completed by more than 60,000 health workers. Overall, 45 per cent said the service did not have enough personnel to allow them to do their jobs.
The problem appears to be particularly acute on the country's fleet of ambulances, with only 12 per cent of workers believing that the service had enough staff. Only 26 per cent of nurses and midwives felt staffing levels were high enough – but administrative and clerical staff regarded the number of personnel as less of an issue.
Overall, the survey found that Scotland's NHS workers are now less positive about their jobs than they were at this time last year. Staff responded more negatively to 17 out of 29 questions and more positively to just four, with the remaining eight seeing no significant change.
Scottish Labour said the results showed that NHS staff were being "undervalued and overworked" under the SNP. "These are people who have dedicated their careers to caring for others and saving lives. The very least we can deliver is the resources for them to do their jobs properly," said the party's public services spokesman Dr Richard Simpson.
Corbyn asks Cameron about NHS winter crisis
However, the poll also found that 89 per cent of NHS staff were happy to "go the extra mile" at work when required, while 85 per cent said that were clear about their duties and responsibilities. Similarly high numbers said they had confidence in their line managers.
Responding to the findings, Health Secretary Shona Robison said NHS staff numbers had risen to a "record high" under the SNP, with more consultants, nurses and midwives delivering care. "We are also committed to training and retaining our nursing staff which is why we have increased student nursing and midwifery intakes," she added.
In October, a report by Scotland's public spending watchdog said that despite high NHS staffing levels, the use of private nursing and midwifery staff had increased by 53 per cent in the last year as hospitals and doctors' surgeries rushed to plug recruitment gaps. The use of temporary staff was becoming "increasingly expensive", it warned.
Asked about the apparent dissatisfaction among ambulance staff, the Scottish Ambulance Service said frontline workers had been recruited in "record numbers" in recent years but that they were "busier than ever" due to rising patient demand.
Register for free to continue reading
Registration is a free and easy way to support our truly independent journalism
By registering, you will also enjoy limited access to Premium articles, exclusive newsletters, commenting, and virtual events with our leading journalists
Already have an account? sign in
Join our new commenting forum
Join thought-provoking conversations, follow other Independent readers and see their replies