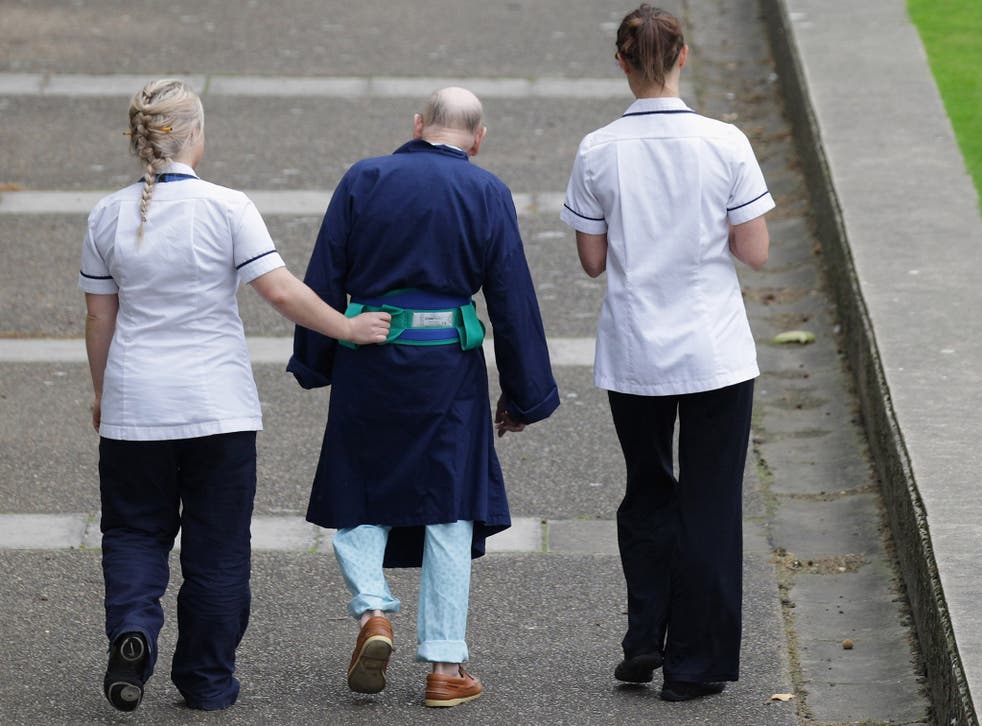 NHS hospitals 'sending patients home too early and missing cancer diagnoses'
Some patients discharged before it is safe to do so
Patients are being sent home from hospital too early - often before it is safe for them to leave - the parliamentary and health service ombudsman has said.
Dame Julie Mellor said that the failures were putting patients at serious risk and placing a "massive cost" on the NHS for emergency readmissions.
Publishing summaries of 161 investigations carried out between April and June this year, Dame Julie added that early discharges and other major failings such as missed cancer diagnoses, were having a "devastating impact" on patients and their families.
Labour said that the failings were evidence of an NHS "heading in the wrong direction", warning that hospitals were "full to bursting" and wards were "dangerously understaffed".
Dame Julie said that, while conclusions about the whole NHS could not be drawn from individual cases, in some instances decisions to wrongly discharge patients may have been impacted by "considering cost implications".
"We are increasingly concerned about patients being discharged unsafely from hospital and we know that unplanned admissions and readmissions are a massive cost to the NHS," she told The Independent.
The parliamentary and health service ombudsman (PHSO) is the last port of call for patients who want to complain about NHS services in England.
Amid heightened concern about patient safety in the wake of the Mid Staffordshire care scandal, the PHSO's office investigated 2,199 cases in 2013/14, compared to 384 the previous year.
The latest publication summarises investigations into 126 complaints relating to healthcare and 35 relating to governance issues, carried out in the first three months of this financial year.
Unsafe discharges from hospital were one of the main areas of concern.
In one case, a man was inappropriately sent home from A&E at Bedford Hospital NHS Trust after reporting with nausea and vomiting and having not been able to go the toilet for three days. The following day he was admitted to hospital where surgery revealed he had suffered a complete loss of blood supply to his bowel.
In another case, at Blackpool Teaching Hospitals NHS Foundation Trust, a patient suffering chest pains was sent home without his medication being reviewed or any follow-up care arranged. A week after being discharged he went abroad and became ill, later dying after suffering a heart attack and stroke. Although the ombudsman said they could not say whether the patient would survived were it not for the failings, they said he had been "denied any opportunity to make his own choices and to receive treatment that might have saved his life."
Jamie Reed, Labour's shadow Health Minister, said: "This catalogue of poor care shows an NHS heading in the wrong direction. Hospitals are full to bursting - struggling to admit or discharge patients – and these reports make clear there isn't enough staff to cope."
A Department of Health spokesperson said: "The NHS is the most transparent it has ever been – and we're focusing on confronting poor care like never before. That's why in our response to the Francis Report on Mid Staffs we made it clear that we want the Parliamentary Health Service Ombudsman to investigate more cases so lessons can be learnt and patient care improves."
Join our new commenting forum
Join thought-provoking conversations, follow other Independent readers and see their replies