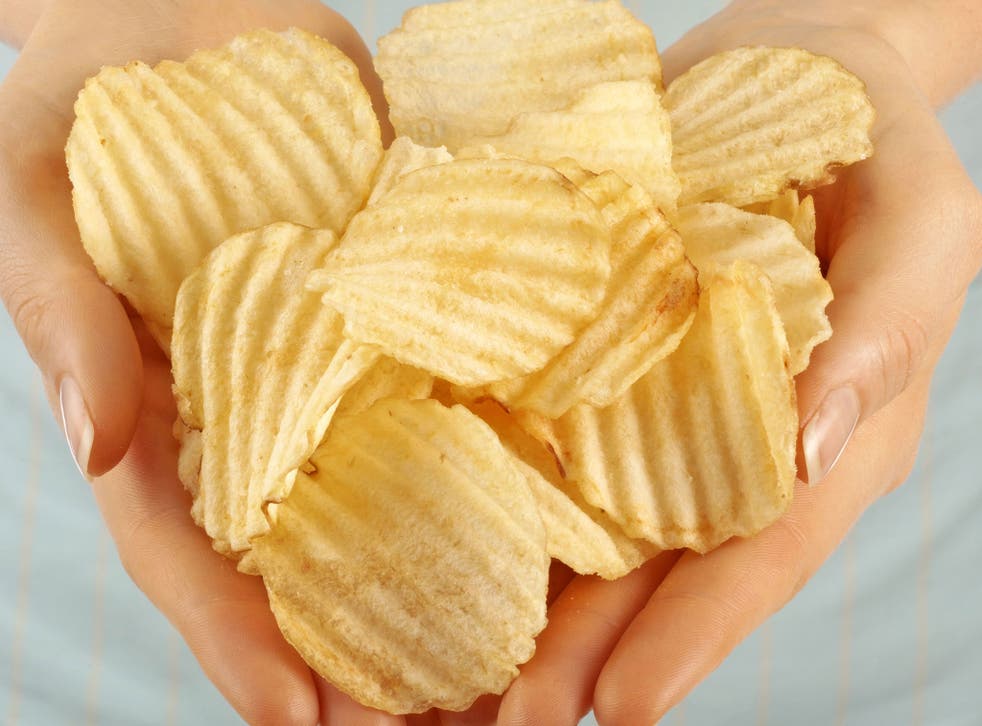 One in 20 UK parents thinks a packet of crisps counts as one of your five-a-day, says new survey
There are some British parents who think a packet of crisps counts as one of your recommended five daily portions of fruit and veg.
According to a profoundly disheartening survey by Fruit Heroes, one in 20 parents consider crisps one of the day's much-vaunted five healthy things, and one in 10 don't believe eating fruit is good for you.
More than 80 per cent of the 1,000 parents polled by the natural fruit bar maker also said they're concerned about their child's diet.
The study basically says that people don't really know what 'five-a-day' means. It refers to fruits and vegetables, and only a third of respondents got that question right.
Almost a quarter think a jacket potato counts, 14 per cent think a mashed potato counts — they don't, even though potatoes are vegetables.
In pictures: Britain's favourite comfort food

Show all 10
The catchy five-a-day recommendation comes from the World Health Organisation, and is backed by the British government — but even 5 a conservative estimate.
Scientists from UCL last year suggested making it 10-a-day, though three of 80g portions are there to encourage people to eat the supposedly necessary seven.
Eating healthy like this can reduce your risk of dying of cancer by 25 per cent and heart disease by 31 per cent.
And the Fruit Heroes debacle isn't the first time Britain has been found to have a problem with nutrition; a 2013 official government study found 20 per cent of Scots think jam counts as one of their fruity five.
Register for free to continue reading
Registration is a free and easy way to support our truly independent journalism
By registering, you will also enjoy limited access to Premium articles, exclusive newsletters, commenting, and virtual events with our leading journalists
Already have an account? sign in
Register for free to continue reading
Registration is a free and easy way to support our truly independent journalism
By registering, you will also enjoy limited access to Premium articles, exclusive newsletters, commenting, and virtual events with our leading journalists
Already have an account? sign in
Join our new commenting forum
Join thought-provoking conversations, follow other Independent readers and see their replies