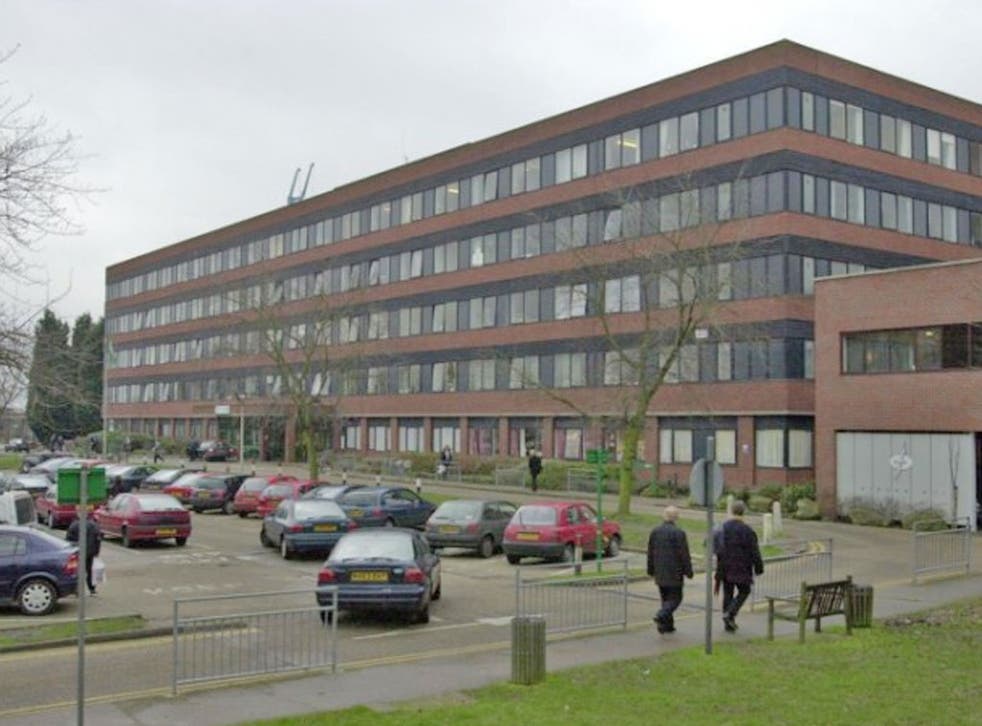 One NHS trust in five is in bad financial trouble – and Department of Health is failing to plan for bankruptcies
Only urgent, radical action will prevent failures, warns Public Accounts Committee
Jeremy Laurance
Tuesday 30 October 2012 01:00 Comments
The spectre of hospitals going bankrupt is raised today in a damning report by MPs which suggests that one in five NHS trusts is in serious financial trouble and "there is a real concern that some will fail".
The scale of the challenge facing the NHS is revealed in figures showing that 34 trusts ran up combined debts of £356m in 2011-12 and another 42 relied on handouts from local health authorities or the Department of Health (DoH) to keep them going – almost 19 per cent of the 411 NHS organisations in total, MPs say.
Although the NHS as a whole is in surplus, parts of it are facing bankruptcy. But the DoH has been unable to explain what will happen if a trust fails to pay its debts or how services to patients would be maintained.
The broadside from the Public Accounts Committee (PAC) comes as administrators appointed to oversee the crisis-hit South London NHS Healthcare Trust recommended that it be broken up and run by neighbouring NHS trusts, or offered to private companies.
The trust, which runs three hospitals in south London – the Princess Royal in Bromley, the Queen Elizabeth in Woolwich and Queen Mary's in Sidcup – overspent by £65m last year, or more than £1m a week, and became the first in the country to be taken over by government-appointed administrators.
The same fate awaits other trusts unless they take radical action to cut budgets by closing departments and merging services with neighbouring organisations. Barking Havering and Redbridge received £55m in handouts from the DoH last year, Peterborough and Stamford got £41m and Mid-Staffordshire received £21m, according to the National Audit Office.
The DoH expects every trust to have to reconfigure services, but the PAC said there was an "alarming" lack of data to help them compare options.
Margaret Hodge, the PAC chair, said: "The DoH could not explain to us how it will deal with an NHS trust that goes bankrupt. Nor could it provide reassurance that financial problems would not damage the quality of care or equality of access to all citizens, wherever they live.
"The overall surplus of £2.1bn across all NHS bodies in 2011-12 masks the fact that a significant minority are in financial difficulty. In London, two trusts have a combined deficit of £115m, one of which, South London Healthcare NHS Trust, has been placed in special administration.
Ms Hodge added: "It very much looks like the department is inventing rules and processes on the hoof rather than anticipating problems and establishing risk protocols."
The committee is especially critical of the effect of Private Finance Initiative (PFI) deals, used to build or redevelop hospitals, which "inevitably distort priorities" and are "especially worrying at a time when resources are constrained".
Contracts agreed under the PFI scheme are covered by safeguards which guarantee that investors have first call on NHS cash. The DoH is already facing a bill of £1.5bn to bail out seven trusts with PFI problems – equivalent to £60m a year, the PAC says.
"We are particularly concerned that the financial viability of a number of trusts is being undermined by the fact that they are locked into unaffordable PFI contracts. It is unclear how the department will continue to underwrite payments once most of the money moves to the NHS Commissioning Board," Ms Hodge said.
Critical list: London hospitals facing uncertain future
A bankrupt NHS trust operating three hospitals that serve a million people in south London looks set to be carved up between the NHS and the private sector, according to controversial proposals to be revealed today.
South London NHS Healthcare Trust was declared bust and administrators called in three months ago after overspending about £1m a week to accumulate debts of £150m.
Its three hospitals, Queen Mary's in Sidcup, Princess Royal (PRU) in Bromley and Queen Elizabeth (QEH) in Woolwich – have struggled with patient satisfaction and spiralling debt since they were merged into a super-trust in 2009.
Matthew Kershaw was parachuted in as special administrator by Andrew Lansley, the former Health Secretary, after it became clear that its two hugely expensive private finance initiative (PFI) deals meant the status quo was impossible for the taxpayer to sustain.
Mr Kershaw's radical proposals would have a knock-on effect for neighbouring hospitals, including the merger of the PFI-built QEH with the neighbouring Lewisham Healthcare NHS Trust, with the loss of one A&E department.
The PRU could be taken over by King's College Hospital NHS Foundation Trust or, more controversially, its services put out to tender – keeping alive several private companies' hopes for a slice of the franchise.
One of the biggest changes would see Queen Mary's taken over by a mental health foundation trust, Oxleas, and land sold off to pay the debts. The new "health campus" would no longer provide complex surgery but would concentrate on day cases, radiotherapy and endoscopy.
Mr Kershaw called on the Government to pay "the excess costs" of the two PFI hospitals until the 25-year contracts expire. He also recommends a comprehensive re-organisation of emergency, community, maternity and elective services across south-east London.
Thirty-nine organisations have expressed interest in running parts of the trust, including Circle, Care UK, Serco and Virgin Care.
The proposals will now go out to public consultation for 30 days, and Jeremy Hunt, the Health Secretary, is expected to make a decision early in February.
NINA LAKHANI
Register for free to continue reading
Registration is a free and easy way to support our truly independent journalism
By registering, you will also enjoy limited access to Premium articles, exclusive newsletters, commenting, and virtual events with our leading journalists
Already have an account? sign in
Join our new commenting forum
Join thought-provoking conversations, follow other Independent readers and see their replies