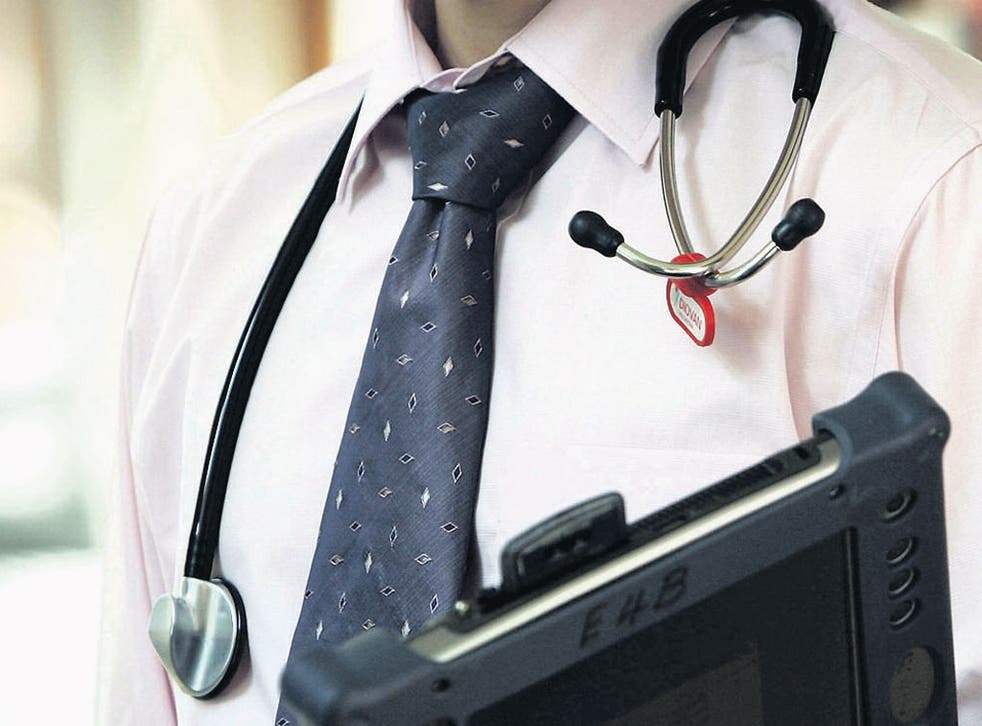 Over a quarter of board members on new bodies commissioning NHS care have links to the private health sector
Exclusive: Research shows that nearly 1,000 Clinical Commissioning Group board members have professional connections to private healthcare firms
Jim Armitage
Sunday 15 March 2015 22:00 Comments
More than a quarter of board members on the new bodies charged with commissioning care for the NHS have links to the private health sector, new analysis shows.
Research by the Unite union showed that nearly 1,000 Clinical Commissioning Group (CCG) board members have professional connections to private healthcare firms – with many holding directorships or owning such firms outright.
The figures will fuel concerns that CCGs, which were introduced by former Health Secretary Andrew Lansley, will be biased towards awarding lucrative contracts to healthcare companies rather than state providers. Critics have claimed the reforms represent "privatisation by stealth".
CCGs were established in 2013 to replace Primary Care Trusts. They are led by local GPs and were intended to put doctors at the heart of commissioning care provision for services like mental health and elective surgery. They have at their control a budget of £60bn a year.
Of the 3,392 CCG board members, a total of 513 were directors of private healthcare companies: 140 owned such businesses and 105 carried out external work for them. More than 400 CCG board members were shareholders in such companies. In some of these cases, the directorships and shareholdings may be related to GPs' own surgery companies. But the majority are those of CCG board members with interests in other health providers. Those who carried out external work for the private sector included consultancy, advisory or private practice work for private hospital operators Circle, Spire and BMI and drug companies Lily and AstraZeneca.
At the North Norfolk and South Norfolk CCGs more than 70 per cent of board members had "financial interests" in private health companies, according to the Unite report.
A British Medical Journal report in December found a third of all contracts awarded by CCGs between April 2013 and August 2014 went to private sector providers.
Unite said: "The findings show the devastating extent to which the new financial gatekeepers of our NHS have conflicts of interest which threaten to destroy the trust currently held between patient and GP."
Potential conflicts of interest have long been seen as a problem in the new system. Conflicted committee members have a duty to declare that and absent themselves from relevant meetings.
A Department of Health spokesman said: "Our NHS reforms are saving £1.5bn a year and have put decisions about local care in the hands of doctors and nurses."
Register for free to continue reading
Registration is a free and easy way to support our truly independent journalism
By registering, you will also enjoy limited access to Premium articles, exclusive newsletters, commenting, and virtual events with our leading journalists
Already have an account? sign in
Join our new commenting forum
Join thought-provoking conversations, follow other Independent readers and see their replies