Oxford University announces new £10m medical marijuana research programme
Medical use of cannabis compounds an 'area of huge untapped potential', researchers say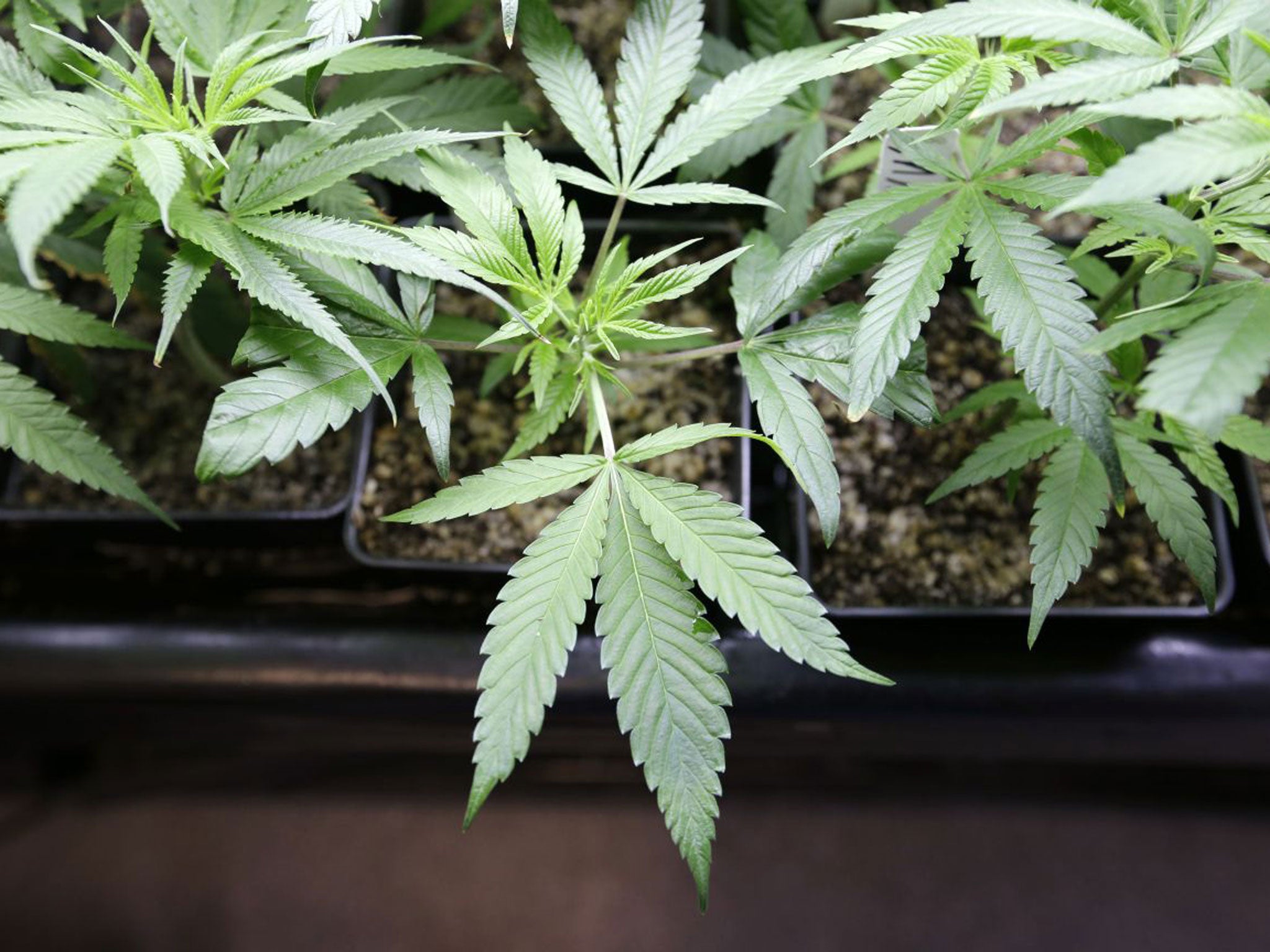 Oxford University has announced a new £10m research programme into the medical use of marijuana.
Scientists will explore the potential benefits of cannabis compounds in an attempt to create new treatments for conditions including pain, cancer and inflammatory diseases.
Zameel Cader, associate professor in clinical neurosciences, told The Independent the medical use of marijuana was an "area of huge untapped potential".
Calls for cannabis to be legalised for medical use have been growing in the UK, with some MPs urging the Government to change the plant's status under current drug laws so it can be prescribed by doctors for conditions including chronic pain and anxiety.
But the Home Office has said there are no plans to make the "harmful drug" legal.
Dr Cader said the research would focus on an area of the brain known as the endocannabinoid system, which plays a role in mood, memory and the sensation of pain.
As its name suggests, this system is also receptive to chemicals found in the cannabis plant and is behind the "high" feeling experienced by those who use marijuana recreationally.
The endocannabinoid system is complex and "impacts on many aspects of brain function and the way that synapses operate", said Dr Cader. "It's also really important in the way the immune response is governed."
"We know that's particularly important for many neurological disorders," he added. "It's really an area of huge untapped potential."
Hollywood sign changed to 'Hollyweed' to promote cannabis legalisation
The first in a series of annual international conferences on cannabinoid research will take place at the end of 2017, said the university, which has received £10m as an initial investment for the programme from Kingsley Capital Partners.
"The research programme will develop results into innovative therapies designed to help improve the quality of life of millions of patients," said the university.
Researchers "will seek to identify cutting edge medical therapies through research into the molecular, cellular and systems mechanisms of cannabinoids," it said.
Currently there is one licenced cannabis-based medicine in Britain, designed to reduce muscle spasms in people with multiple sclerosis (MS).
The mouth spray, called Sativex, contains two chemical extracts taken from the cannabis plant – tetrahydrocannabinol and cannabidiol.
Sativex was licenced for use in the UK in 2010, but is not usually available on the NHS in England as it is deemed too expensive. It is, however, available to MS patients in Wales.
Dr Cader said his research involved using stem cells to "grow various brain cells – neurons, brain immune cells – in a dish".
He and his colleagues then use these to reproduce disease models for a range of neurological problems including Alzheimer's, Parkinson's, migraine, autism and epilepsy.
"We've been using various cannabinoids, both synthetic and those that have been extracted from the plant. There are at least 50, maybe 80 different cannabinoids, most of which we don't know what their actions are," he said.
"By applying these cannabinoids to our model [brain cell] system, we can establish what their 'fingerprint' is and then say, 'ah, that looks like a fingerprint that might be useful in Alzheimer's, or in pain'."
Cannabis around the world
Show all 13
The research could be seen as controversial "because marijuana is known to be used recreationally and it's associated with schizophrenia", Dr Cader explained, adding his team wanted to "show the benefit of using these cannabinoids without the associated harm".
Actor Sir Patrick Stewart told The Telegraph he supported Oxford's new research programme as he was a user of medical marijuana himself for arthritis.
He said he had benefited from using an ointment and chewy bar with active cannabis-derived ingredients, and called the launch of the programme an important step forward "in a field of research that has for too long been held back by prejudice, fear and ignorance".
Scientists at the prestigious Salk Institute in California have published early research that shows chemicals found in cannabis could be used to help treat dementia, but say further research into the findings has been stymied by restrictive drug laws.
The US researchers used a small amount of synthetically-produced cannabinoids to show that they can aid the removal of dangerous dementia proteins from brain cells.
The Salk Institute is based in La Jolla, near San Diego in California, where marijuana was made legal in November.
However, as it receives funds from the US government, the institute is prohibited from using cannabis in experiments without authorisation. Applications can take six months to approve.
Join our commenting forum
Join thought-provoking conversations, follow other Independent readers and see their replies