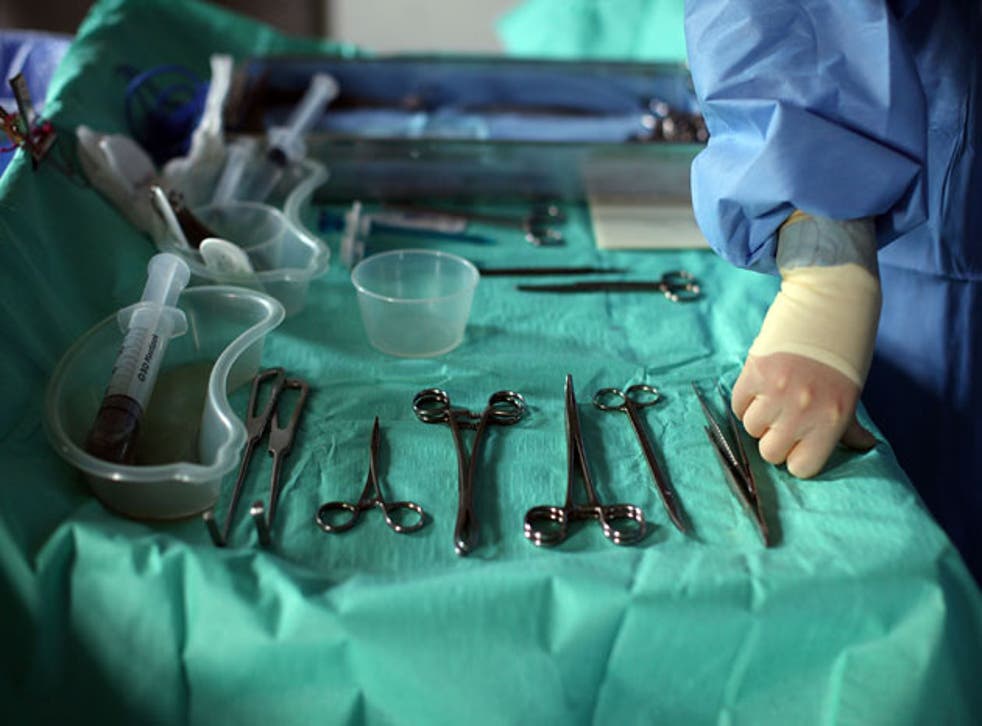 Patients' legal aid cuts will cost NHS tens of millions
Justice Secretary offloads on to GPs and hospitals
Brian Brady
,
Whitehall Editor
Sunday 28 August 2011 00:00 Comments
The Government's plans to slash the soaring legal aid bill threaten to cost the NHS millions and exclude many victims of medical negligence from justice, the National Health Service's own lawyers have warned.
The man in charge of managing an NHS negligence bill that last year topped £1bn for the first time, told the Justice Secretary, Kenneth Clarke, that his attempts to stop the state bankrolling medical cases would be counterproductive – and would "undoubtedly cause NHS legal costs to escalate massively".
Steve Walker, chief executive of the NHS Litigation Authority (NHSLA), cautioned that the move would push alleged victims into the arms of lawyers offering "no win, no fee" deals, which would leave hospitals with hugely inflated bills every time they lost a case. The deals, also known as conditional fee agreements (CFAs), have been on the increase in recent years, with payments to claimant lawyers amounting to 76 per cent of the £257m outlay on legal costs for clinical negligence claims closed last year.
Mr Walker also suggested the move would lead to a conflict of interest between lawyers and clients seeking a fair settlement – amounting to "a danger that some very seriously injured and vulnerable claimants may be prejudiced by the desire of their lawyers to recover their costs". Claimants in some of the most serious cases, including brain-damaged children and adults, could struggle to strike suitable CFAs – and face prohibitive charges including hefty "after the event" insurance premiums.
But the warnings, delivered in an official response to the Ministry of Justice, appear to have made little difference to the final Bill, which will be debated in Parliament when MPs return next month.
Pressure groups and the legal profession last night said the NHSLA's comments revealed officials' deep concerns over the dangers posed by Mr Clarke's proposals, and they condemned his failure to amend the Bill to take account of the warnings.
Peter Walsh, of the charity Action against Medical Accidents, said: "All that will happen here is that Ken Clarke will be able to say he has saved a few millions on the legal aid budget, but elsewhere in Whitehall the NHS will be paying tens of millions more. At the same time, dozens of people will be excluded from justice and the NHS will not be learning from its mistakes."
Mr Clarke aims to save £350m over the next four years by cutting funding for disputes including relationship break-ups, school admissions and expulsions, as well as clinical negligence. He said: "We are funding litigation which is perfectly unnecessary in less serious matters where really taxpayers shouldn't pay."
But Mr Walker said: "Bills from claimant lawyers in brain-damaged baby cases are already among the highest we see: those lawyers will seek 100 per cent uplifts in such cases, were recovery from defendants still possible, and ATE premiums would be huge, were cover to be available at all. Consequently, implementation of this proposal... would result in an overall increase in public expenditure, rather than the decrease which is sought."
Chris Birkle, of the Association of Personal Injury Lawyers, said: "Legal aid is awarded to people whose cases cannot be funded any other way. So if it is cut, patients will only have CFAs as a means of obtaining access to justice."
Register for free to continue reading
Registration is a free and easy way to support our truly independent journalism
By registering, you will also enjoy limited access to Premium articles, exclusive newsletters, commenting, and virtual events with our leading journalists
Already have an account? sign in
Join our new commenting forum
Join thought-provoking conversations, follow other Independent readers and see their replies