Pay pregnant women to quit smoking, study says
Largest study so far to look at the effectiveness of incentives finds positive results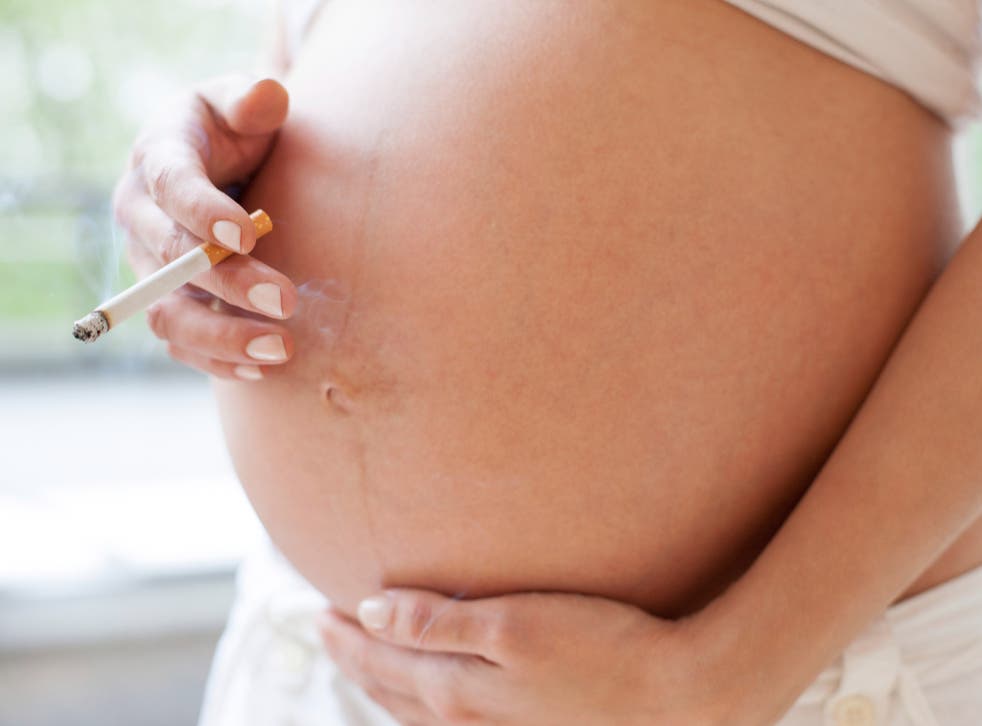 Women are more likely to quit smoking while pregnant if they are given financial incentives, a new Scottish trial has shown.
Paying pregnant women to quit could save lives and would be cost-effective for the NHS, experts behind the study said.
The trial, which involved more than 600 women in Glasgow, found that smokers who were paid up to £400 in shopping vouchers were more than twice as likely to quit.
It is the largest study so far to look at the effectiveness of incentives.
Smoking while pregnant can do severe harm to both mother and child. It is thought to be a cause of around 5,000 miscarriages a year, as well as more than 100 still births and more than 100 infant deaths.
The cost to the NHS of treating the after-effects of smoking in pregnancy, in both mothers and babies, is estimated to be as much as £87.5m.
However, the idea of paying people to improve their health remains controversial.
The Royal College of Midwives said the system was "not ideal" and questioned whether the NHS could afford to "incentivise behavioural change". However, the charity Action on Smoking and Health (ASH) said that those who smoked during pregnancy were "heavily addicted" and needed "all the help they can get" to quit.
For the study, which is published in the British Medical Journal, 306 pregnant women in Glasgow were offered a £50 voucher to take part in smoking cessation programmes, and then offered further vouchers if they stayed off cigarettes as their pregnancy progressed.
Of this group, 69 women quit smoking, compared to only 26 out of a group of 303 women who were offered no more than the standard quit-smoking service.
After a year, 15 per cent of the women who had received incentives were still off cigarettes, compared to just four per cent in the control group.
The authors of the study, from the University of Glasgow and University of Stirling, said it was "substantial evidence of a very promising and potentially cost-effective new intervention".
However, Janet Fyle, professional policy advisor at the Royal College of Midwives (RCM) said: "We have said before that incentivising public health behaviour change through monetary reward is not ideal…Can we afford to incentivise behavioural change when the amount of potentially damaging lifestyle choices that people make could be almost limitless?"
Hazel Cheeseman, director of policy at ASH, said there was a case for rolling out incentives more widely.
She said: "Women who continue to smoke while pregnant are heavily addicted and need all the help they can get. Smoking in pregnancy carries a significant burden of death and disability, if this research is found to work for other women in pregnancy it would certainly be worth rolling out more widely."
Register for free to continue reading
Registration is a free and easy way to support our truly independent journalism
By registering, you will also enjoy limited access to Premium articles, exclusive newsletters, commenting, and virtual events with our leading journalists
Already have an account? sign in
Register for free to continue reading
Registration is a free and easy way to support our truly independent journalism
By registering, you will also enjoy limited access to Premium articles, exclusive newsletters, commenting, and virtual events with our leading journalists
Already have an account? sign in
Join our new commenting forum
Join thought-provoking conversations, follow other Independent readers and see their replies