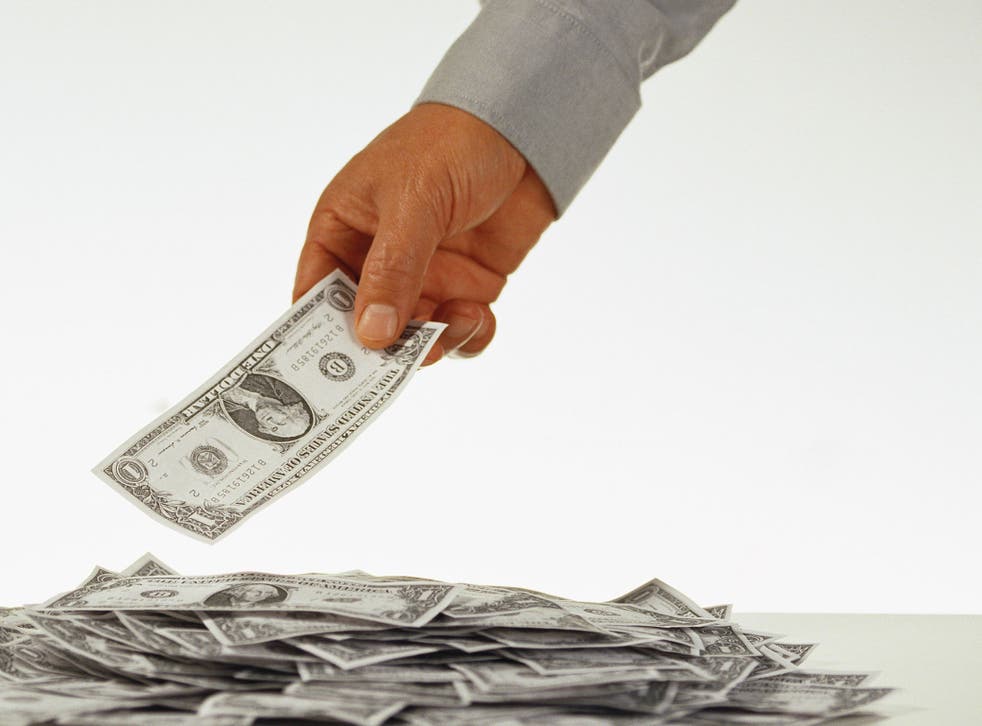 People could become more compassionate by taking a drug that prolongs dopamine's effects on the brain, study finds
Scientists in California found that taking a pill containing tolcapone can make an individual more sensitive to social inequality
Antonia Molloy
Friday 20 March 2015 11:40 Comments
Would the world be a better place if people could be made more sensitive to the suffering of others?
Scientists in California have been pursuing the answer to that very question – by carrying out an experiment into the neurological effects of a "compassion drug".
The study, undertaken by researchers at the University of California, Berkeley, and the University of California, San Francisco, found that prolonging dopamine's – a brain chemical associated with reward and motivation - effects on the human brain causes people to be more sensitive to inequality.
Subjects in the study were given a drug that changes the neurochemical balance in the prefrontal cortex of the brain – resulting in a greater willingness to engage in "pro-social behaviours".
The researchers said that their findings, published in in the journal Current Biology, pave the way for a better understanding of how the human brain functions, specifically the interaction between altered dopamine-brain mechanisms and mental illnesses, such as schizophrenia or addiction.
"Our study shows how studying basic scientific questions about human nature can, in fact, provide important insights into diagnosis and treatment of social dysfunctions," said Ming Hsu, a co-principal investigator and assistant professor at UC Berkeley's Haas School of Business.
Andrew Kayser, a co-principal investigator on the study, an assistant professor of neurology at UC San Francisco and a researcher in the Helen Wills Neuroscience Institute at UC Berkeley, added: "Our hope is that medications targeting social function may someday be used to treat these disabling conditions."
During the experiment two groups of participants received a pill containing either a placebo or tolcapone - an FDA-approved drug used to treat people with Parkinson's disease, which prolongs the effects of dopamine on the brain.
None of the participants knew which pill they had taken.
The participants then engaged in a simple economic game, in which they divided money between themselves and an anonymous recipient. Those who had taken the tolcapone pill divided the money in a fairer and more egalitarian manner than those who had received the placebo – showing that they were more sensitive to and less tolerant of social inequity.
"We typically think of fair-mindedness as a stable characteristic, part of one's personality," said Hsu.
"Our study doesn't reject this notion, but it does show how that trait can be systematically affected by targeting specific neurochemical pathways in the human brain."
The results reinforced previous research, which evidenced that economic inequality is evaluated in the prefrontal cortex
"We have taken an important step toward learning how our aversion to inequity is influenced by our brain chemistry," said the study's first author, Ignacio Sáez, a postdoctoral researcher at the Haas School of Business.
"Studies in the past decade have shed light on the neural circuits that govern how we behave in social situations. What we show here is one brain 'switch' we can affect."
Register for free to continue reading
Registration is a free and easy way to support our truly independent journalism
By registering, you will also enjoy limited access to Premium articles, exclusive newsletters, commenting, and virtual events with our leading journalists
Already have an account? sign in
Join our new commenting forum
Join thought-provoking conversations, follow other Independent readers and see their replies