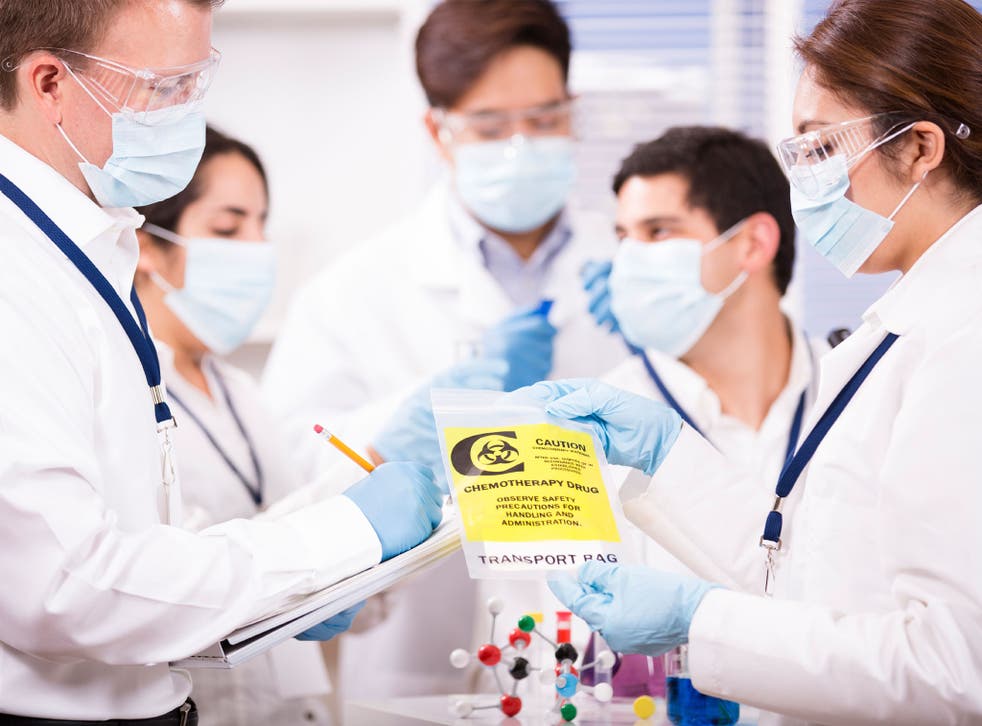 Personalised medicines are 'the future' of cancer treatments and should be standard practice, say leading doctors
Evidence presented at the world's largest cancer conference in Chicago this weekend shows personalised cancer treatments can be six times more effective than 'blanket' approach
The NHS should give all cancer patients personalised care, with drugs designed to target individual tumours for greater success, leading doctors have said.
Results from an international study show that revolutionary genetic testing of tumours can boost survival rates and avoid unnecessary treatments, shrinking tumours at six times the rate of conventional medicines.
Researchers attending the world's largest cancer conference in Chicago hailed precision medicine as the "future of treatment" and the "biggest breakthrough since chemotherapy", prompting calls for personalised treatments to become standard practice and not restricted to clinical trials.
The premise of precision medicine is that cancers are not all the same - even those in the same tissue - so a tailored approach is needed. But British scientists fear that the NHS will fall behind because of the perceived costs.
Thousands of patients studied with a range of cancers found their rumours reduced in size by an average of just under 31 per cent using precision treatments, compared to 4.9 per cent in patients who received conventional "one size fits all" care.
People treated with a personalised approach had an average of 5.7 months progression-free survival after treatment, which fell to 2.9 months in patients on standard treatment.
Experts believe that thousands more cancer patients each year could be spared intravenous chemotherapy as a result of the advances in personalised medicines modified to suit each patient using simple DNA profiling.
"This is about finding the right key with the lock. Finding out what it is that is driving the tumour. It is about targeting the treatment so that it is more powerful, while reducing the toxicity, so there are fewer side-effects," said Roy Herbst, chief of medical oncology at Yale Cancer Centre.
Professor Herbst is one of many cancer experts and academics calling for "large-scale international regimented clinical trials" to make this standard treatment.
A number of studies presented at the American Society of Clinical Oncology conference, including testing next-generation liquid biopsies against standard tissue samples, add to the growing body of evidence that precision treatment is the future.
Peter Johnson, chief clinician at Cancer Research UK, said: "The NHS always struggles to implement the discoveries that we make as fast as we make them. The drugs are sometimes expensive when they are first developed. The evidence that we have to show to the NHS that these drugs are cost-effective for patients is not always as strong as it needs to be."
Join our new commenting forum
Join thought-provoking conversations, follow other Independent readers and see their replies