Pioneering homelessness hostel uses on-site psychologists to treat addicts - and enjoys a successful first year
The Waterloo Project transforms lives of those previously dismissed as 'too challenging' to help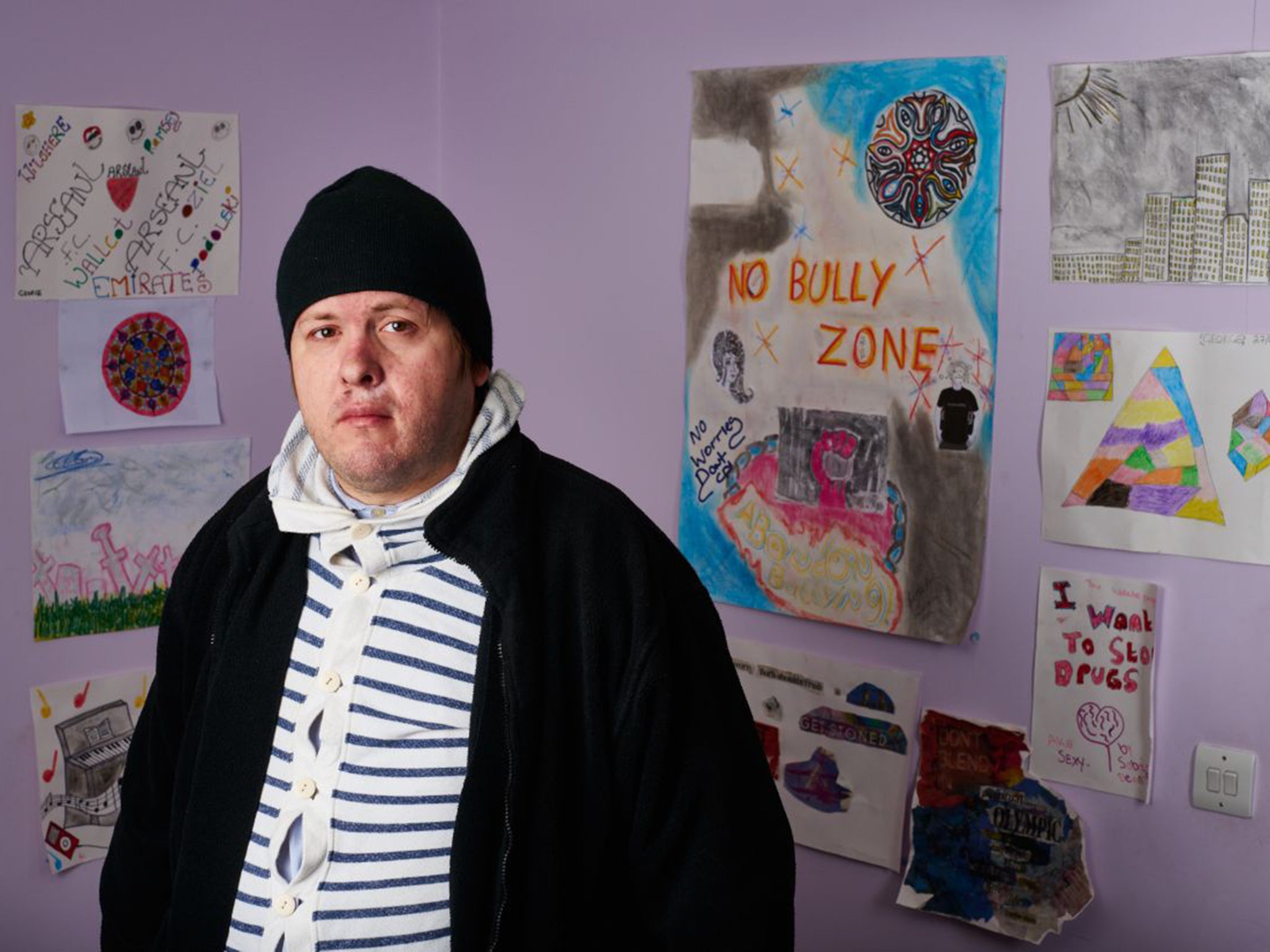 A pioneering homelessness project that funds full-time psychologists based within hostels has led to a dramatic reduction in the criminal activity of its residents, along with huge improvements in their health and well-being.
The Waterloo Project, in south London, houses former rough sleepers, including drug addicts, alcoholics and prostitutes, who may have previously been written off as "too challenging" to help.
In the first project of its kind, clinical psychologist Emma Williamson, from the South London and Maudsley NHS Foundation Trust (SLaM), and an assistant are now based at the hostel. In the 12 months since the project started, there has been a 51 per cent reduction in residents' dealings with police, probation and other criminal justice services, with extensive savings to public services as a result, according to experts.
In one example a resident who previously went to A&E departments up to 30 times a month believing he was having a heart attack now understands, due to the work of the hostel team, that he is experiencing panic attacks and sees his GP instead. "That alone will have paid for this project," says Hannah Gaston, an area manager at Thames Reach charity, which runs the hostel.
The project is now being expanded, with a £1.3m grant from Guy's & St Thomas' Charity; it will fund five psychologists at three hostels in Lambeth.
Dr Williamson explains that a number of the residents have grown up in care, or "have disrupted attachments" due to family breakdown or through having grown up in home with parents using drugs and alcohol. "They have had really difficult starts and so are relying on different resources than we might, such as drugs and alcohol, instead of having developed a psychological way to cope with it," she said. "A lot are involved in criminal justice contact in order to survive."
Many of the residents have been in and out of different hostels over a number of years, being unable to settle and with frequent evictions; but having Dr Williamson on hand has played a big role in helping the residents, some of whom distrust mental health services, to settle in one place; this has then led to them accessing other health services, and improving their lives.
Just over a year ago Luke Slevin, 38, was told by a doctor that if he didn't stop drinking he would be dead within two years.
The former warehouse operative started drinking heavily aged 26 when his grandmother, to whom he was very close, died. With a history of alcohol abuse in the family, Mr Slevin ended up drinking "two bottles of vodka and four or five cans of strong lager" daily.
By the time he came to the Waterloo Project in December 2012, he admits his life was "spiralling out of control". "I couldn't see the light at the end of the tunnel," he said. But when he moved to the project he was able to start to reduce his drinking and finally quit all together.
Mr Slevin has now been sober for more than a year. He goes to college several times a week, lives in a shared house with two others and contributes to a magazine.
"Many residents are starting apprenticeships, college courses or volunteering," Dr Williamson said. "And what is undisputed is the clinical outcomes. We have been getting dramatic improvements in mental health with those of whom it's previously been thought: 'They have got such complex histories they can't make significant change.' We are proving that this is not the case. Lots of the clients are saying: 'This should be everywhere,' and 'Why hasn't this been available in the hostels I've been in before?' "
Another resident, Gavin Close, 37, remembers waking up on Christmas Day, having got out of prison the day before. He woke up covered in snow with just a T-shirt on, a half-bottle of whisky by his side. He had grown up in care, started sleeping rough at the age of 13 and tried heroin by 14. In his worst period, he was "doing £500 a day on crack and paying for it with crime". He came to the Waterloo Project in April last year and since then he has enjoyed the longest period of stability in his life.
Mr Close has a weekly therapy session with Dr Williamson, has been referred to a psychiatrist and also has drug and alcohol support to help him reduce his drug and super-strength lager intake. He spends hours every day in the hostel garden and now has plans to be a gardener when he gets his life further back on track.
"This is the only stable time I've had," he said. "I want to make this hostel a success."
Join our commenting forum
Join thought-provoking conversations, follow other Independent readers and see their replies