Plans to reward GPs for cutting hospital admissions attacked as 'preposterous and unethical'
'Incentive' system designed to produce savings on expensive scans and potentially surgical procedures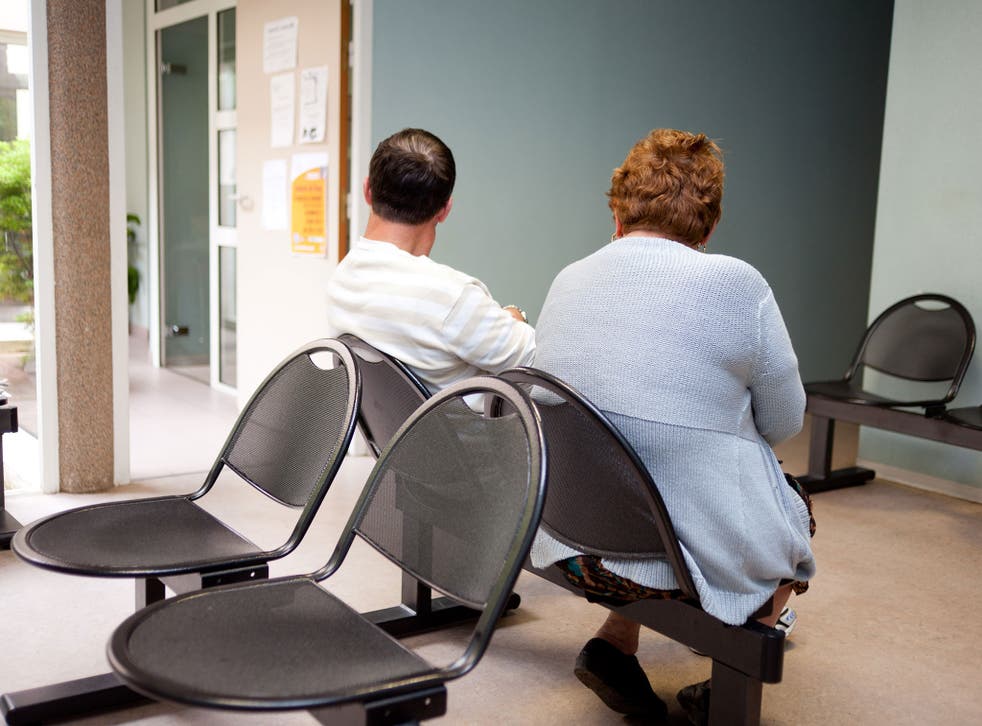 Plans by health commissioning groups to offer substantial financial rewards to GPs to reduce the number of patients they refer to hospitals have been attacked as "preposterous and unethical" by the professional body which represents family doctors.
An incentive system planned by clinical commissioning groups (CCGs), the NHS bodies responsible for planning and commissioning local healthcare, has begun offering commercial "incentives" worth thousands of pounds to GP practices in England and Wales.
In return, practices are expected to reduce the number of patients sent to hospital consultants and specialists. Reducing such referrals would produce savings on expensive scans and potentially surgical procedures.
After initial details of the CCGs' incentive scheme wer revealed by the magazine Pulse, the Royal College of General Practitioners' (RCGP) chairwoman, Dr Maureen Baker, criticised the plan as "deeply worrying" and suggested there should be an urgent ethical debate inside the RCGP that would aim to limit any spread of such reward payments.
Dr Baker said: "This is a preposterous idea. It is deeply insulting and demeaning – as well as being highly unethical – to suggest that offering GPs money will change the way in which we care for our patients."
With the Department of Health continuing to explore ways to implement £22bn in efficiency savings inside the NHS by 2020 without damaging front-line health care, the radical move by CCGs suggests financial pressure is being felt all the way down to the commissioning level.
Dr Richard Vautrey, deputy chair of the British Medical Association's GP committee, said the BMA has always opposed the scheme.
"Schemes that pay GPs not to refer patients undermine patients' confidence and trust that their doctor will always do the right thing for them," he said. There was also a "potential risk" that, as a result of attempting to incentivise a reduction in those sent to hospitals, the correct specialist care would not be given, he said.
The GMC has already begun a review of one incentive scheme to establish if it contravenes ethical guidelines. Dr Rosie Loftus, the joint chief medical officer at the Macmillan cancer support charity, said that it was worried that GPs influenced by targets could find themselves pressurised not to refer people who might have suspected cancer-related problems.
Dr Loftus said that cancer survival rates in the UK were already amongst the worst in Europe and one of the key reasons for such statistics was "inadequate access to cancer tests and treatment".
A spokesman for the Hammersmith and Fulham CCG, among those offering the incentives, said there were 29 GP practices under its authority and that the £107,000 that had been set aside as part of the plan to reduce referrals to its three hospitals worked out at an average of £4,000 per practice. It described the incentive and reward system as "a common practice", but this explanation was rejected by the RCGP.
The NHS CCG in Lambeth in south London, which covers 37,000 patients, said its contracts with GPs were designed to "optimise the quality of referrals".
In north-east Lincolnshire financial incentive payments were estimated to be more than £6,000 for some GP practices. Bolton's CCG insisted it had a quality standard which aimed to ensure "patients received the right treatment at the right time". The Department of Health is yet to comment.
Watchdog investigates
A health watchdog has launched an investigation into an "unacceptable" £29.5m deficit run up by an NHS hospital trust.
Monitor said the Heart of England Foundation Trust, which runs three hospitals in Birmingham, Solihull and Sutton Coldfield, had "slipped worryingly into the red".
Announcing an investigation, the watchdog said it had concerns over the trust running such a large deficit so early into the financial year, and the decision to use its cash reserves to pay for day-to-day running.
The trust said its problems were not exclusive to it, adding it had recently invested "heavily" in improving patient services. It provides services for 1.2 million people across the area and has an annual budget of £650m.
Monitor said its investigation would identify underlying causes of the deficit and find out how to fix it.
Register for free to continue reading
Registration is a free and easy way to support our truly independent journalism
By registering, you will also enjoy limited access to Premium articles, exclusive newsletters, commenting, and virtual events with our leading journalists
Already have an account? sign in
Register for free to continue reading
Registration is a free and easy way to support our truly independent journalism
By registering, you will also enjoy limited access to Premium articles, exclusive newsletters, commenting, and virtual events with our leading journalists
Already have an account? sign in
Join our new commenting forum
Join thought-provoking conversations, follow other Independent readers and see their replies