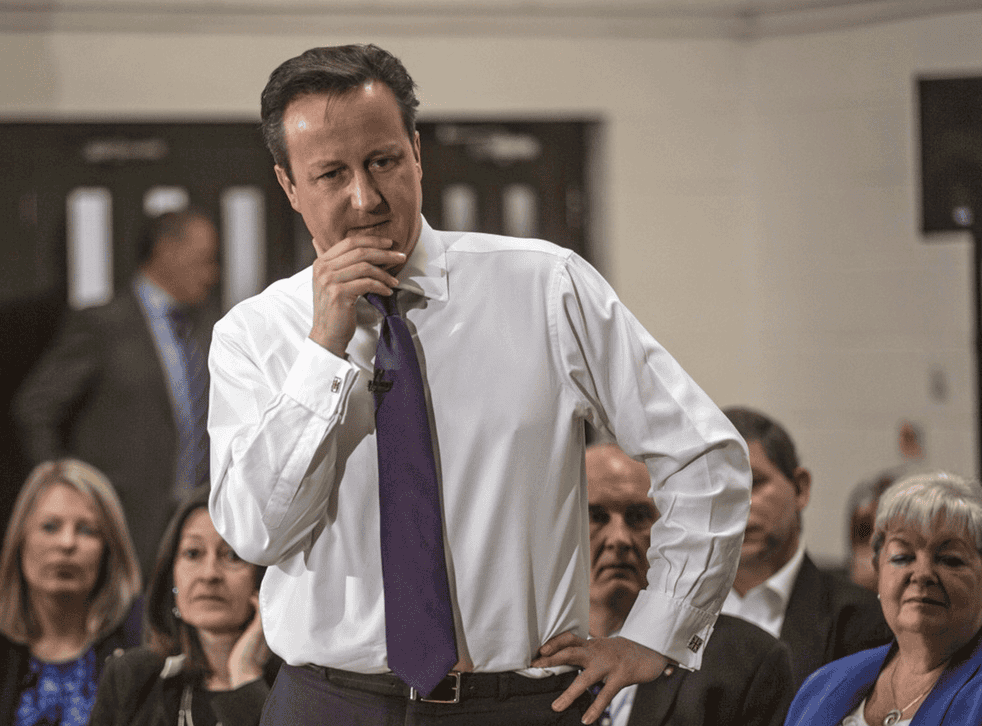 David Cameron 'to oppose assisted suicide vote'
Assisted suicide remains a criminal offence in England and Wales, technically punishable by up to 14 years in prison
David Hughes
Wednesday 26 March 2014 01:37 Comments
People could feel "unfairly pressurised" into ending their lives if laws on assisted dying are relaxed, David Cameron has warned.
The Prime Minister indicated he would oppose a move to legalise allowing terminally ill adults with less than six months to live to choose to be helped to kill themselves.
His intervention came after Liberal Democrat Care Minister Norman Lamb spoke out in favour of reform, which he claimed had "quite widespread public support".
Legislation has been drawn up by Labour former lord chancellor Lord Falconer of Thoroton and MPs would be allowed a free vote on the issue if it is debated in the House of Commons.
Under Lord Falconer's proposals, two doctors would have to sign off the fatal dose.
Several previous attempts to legislate on the issue have failed and both Mr Cameron and Deputy Prime Minister Nick Clegg have said they personally oppose such a change.
Assisted suicide remains a criminal offence in England and Wales, technically punishable by up to 14 years in prison.
Guidelines issued by the Director of Public Prosecutions in 2010 indicated that anyone acting with compassion on the will of a dying person was unlikely to face criminal charges.
Mr Cameron said: "It's a free vote issue. I have not supported it in the past and I'm not planning on changing my position.
"But it's a free vote issue and should be treated as such.
"I think the House of Lords is doing useful work by debating this and bringing out some of the arguments. But my worry has always been about whether people will be unfairly pressurised. But it's a matter of conscience."
Mr Lamb claimed earlier this month that there appeared to be public backing for ending what was a "cruel" system that left relatives unsure if they would be prosecuted.
PA
Register for free to continue reading
Registration is a free and easy way to support our truly independent journalism
By registering, you will also enjoy limited access to Premium articles, exclusive newsletters, commenting, and virtual events with our leading journalists
Already have an account? sign in
Join our new commenting forum
Join thought-provoking conversations, follow other Independent readers and see their replies