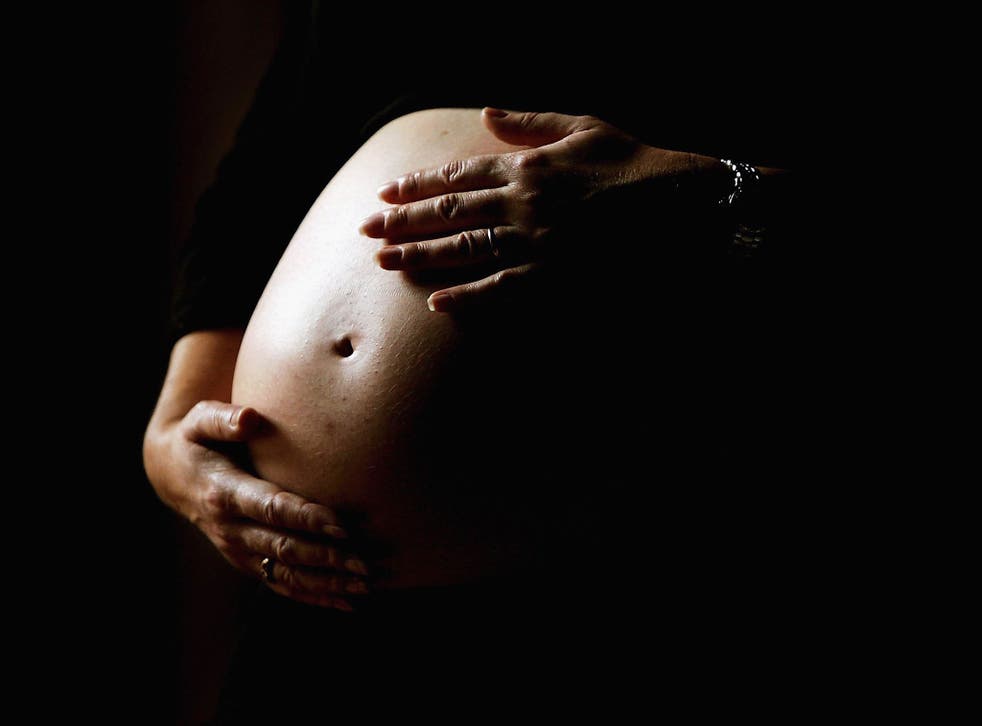 Pregnant women and new mothers to receive specialist care as part of mental health shake-up
£290m set aside from NHS budget to provide mental health care attached to maternity units and community services
Oliver Wright
Political Editor
Monday 11 January 2016 00:27 Comments
Women suffering from pre or post natal depression will be offered specialist care before and after birth as part of a shake-up mental health services across England.
Under plans to be announced on Monday £290m will be set aside from the NHS budget to provide specialist mental health care attached to maternity units and community services over the next five years.
The money will fund extra beds in mother and baby units as well as community perinatal teams to support pregnant women and those who have recently given birth. More than 10 per cent of mothers suffer from some form of depression each year. The new money will pay for an additional 30,000 women to have access to mental health services.
It is part of a £600m investment in mental health that was announced by George Osborne at the time of the Autumn Statement last year.
Increasing maternity mental health care is one of number of recommendations in a report by NHS England's Mental Health Taskforce that is being published in the next few weeks. It is expected to recommend sweeping changes to the way in which mental health is dealt with by the NHS.
Campaigners have long argued that diagnosing and treating mental illness is the NHS's "Cinderella service" despite statistics showing that one in four people develop some form of depression every year with suicide now the leading cause of death for men aged under 50.
In addition to the extra money for mothers the Government is also expected to introduce the first ever waiting time targets for teenagers with eating disorders and people experiencing psychosis.Under the proposals patients should be seen within a month of being referred, or within a week for urgent cases.
The worst jobs for your health

Show all 10
Around £247m over five years will also be spent ensuring that half of all hospital A&E departments have staff trained in mental health available 24 hours a day by 2020.
Outlining the new investment as part of a wider speech on improving life chances Mr Cameron is expected to say that Britain needs to reassess its attitude to mental health. "As a country, we need to be far more mature about this," he will say.
"Less hushed tones, less whispering; more frank and open discussion. We need to take away that shame, let people know that they're not in this alone, that when the clouds descend, they don't have to suffer silently.
"I want us to be able to say to anyone who is struggling, 'talk to someone, ask your doctor for help and we will always be there to support you'."
Paul Farmer, the chief executive of Mind and of NHS England's taskforce on mental health, said he was pleased mental health was now getting "the attention it deserves".
"Mental health is hugely important in any discussion about improving life chances and mental health problems can affect anyone, from mums-to-be preparing for their first child to older people at risk of isolation," he said.
As part of his speech Mr Cameron will also announce plans to develop some of the worst housing estates in Britain and spend more money on parenting classes and relationship counselling.
The £140m redevelopment programme is to be overseen by Lord Heseltine, who helped to transform the Liverpool and London docks in the 1980s.
However, critics have pointed out that £140m will make little difference given the scale of the problem and that such poor housing can never be tackled without significant additional resources.
Shadow housing minister John Healey said: "Any extra to help councils build new homes is welcome but Conservative ministers have halved housing investment since 2010 and are doing too little to deal with the country's housing pressures."
Register for free to continue reading
Registration is a free and easy way to support our truly independent journalism
By registering, you will also enjoy limited access to Premium articles, exclusive newsletters, commenting, and virtual events with our leading journalists
Already have an account? sign in
Join our new commenting forum
Join thought-provoking conversations, follow other Independent readers and see their replies