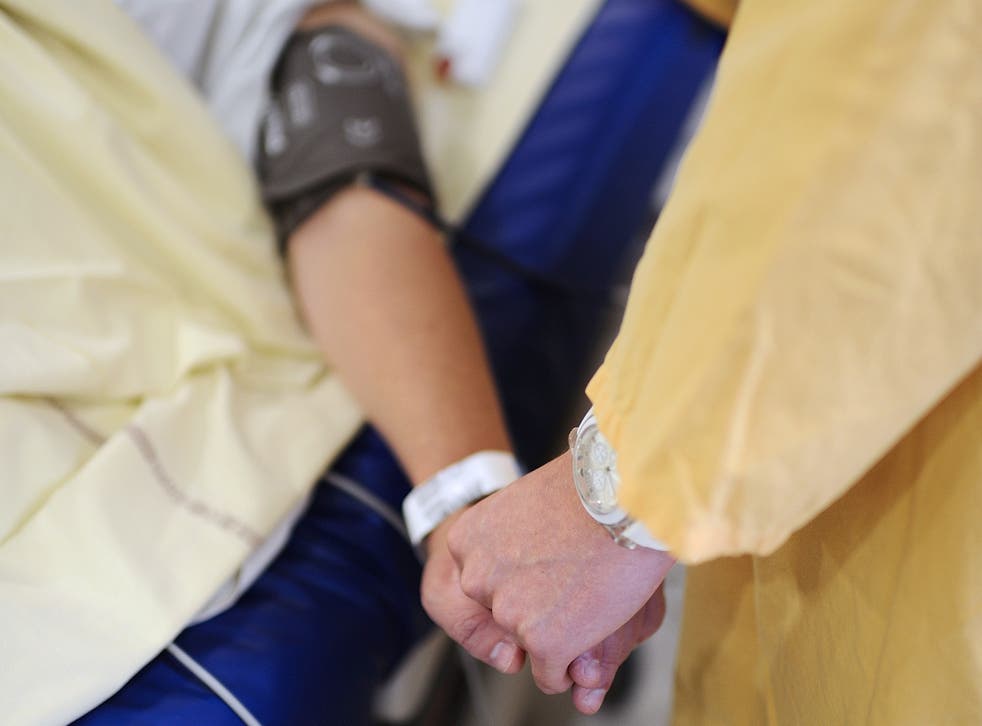 Pregnant women employ 'doulas' for support during labour as NHS cuts hit
The trend is increasingly popular with midwives under growing strain
Pregnant women are hiring companions to hold their hands through labour for fear of being left without help and support by midwives.
The trend for paying a doula – a woman with no medical training but experience in helping pregnant women to have an easy birth and cope with the first weeks of motherhood – is becoming increasingly popular as British midwives are put under growing strain due to NHS cutbacks and a recruitment crisis in the profession.
The idea was first imported from the US in the 1990s. Ten years ago there were just 250 doulas recognised by Doula UK; now the organisation has almost 700 members and there are thought to be 1,000 birth helpers practicing across the country. Doula UK estimates that more than 5,000 expectant mothers now chose to employ a doula to help them through birth each year.
With rising demand, the job is becoming more lucrative with many now asking for up to £2,000 per client. Doulas meet a mother two to three times before labour to prepare them for what is ahead, and then stay by their side throughout the birth.
The increasing strain on NHS resources

Show all 4
Jean Birtles, director of British Doulas, said doulas are employed to "do all the things that midwives haven't got time to do, comforting and caring for them. If there's a birth partner with them in the room it takes a great deal of fear away. It's the fear that stop the mother labouring."
Bridget Baker, chair of Doula UK, said: "Women are horrified by some of the stuff they read or see on television. Many want another woman with them. Sometimes they say they want someone to protect them."
Research published in the American Journal of Public Health in 2013 found that having a doula reduced a woman's risk of having a caesarean section by 40 per cent.
But the trend has angered some in the medical profession. In 2009, anaesthetist Dr Abhijoy Chakladar wrote in the British Medical Journal that the presence of doulas during labour "may alter the doctor-patient dynamic" He added: "As the trend grows, a cynic might ask whether the doula business is actually necessary or whether it is exploiting – for profit – unspoken fears about NHS perinatal care."
The Royal College of Midwives says its members will always accommodate doulas, but has concerns. "The RCM opposes the use of non-midwives to provide direct midwifery care to women," said Louise Silverton, director for midwifery.
"A registered practising midwife should provide midwifery care and support to women and their babies at all times in the interest of safety and quality of care."
Case Study
Hannah Frankel, 36, from south-west London, hired a doula for the births of her children, Joseph and Florence
I wasn't going to have a doula [for my first child] as I was going to have a hospital birth, but then I opted for a home birth towards the end of my pregnancy. I just did my research, and if you're low risk there didn't seem to be enough good reasons to be in hospital. But because I was at home I quite fancied having a doula.
I had confidence in the midwives but I just wanted to be surrounded by people who cared for me and supported me. I think birth is a confidence game – you have got to feel confident in yourself. She didn't really do a lot, it is more that she was just a reassuring presence. Just having her there was enough.
One of the reasons I was concerned about having a doula was because I didn't want my partner to feel usurped, as if his role was not required. But it was the opposite of that. He was able to stay with me and not feel nervous. He didn't get anxious, and that anxiety is quite contagious. Because he was relaxed I was relaxed."
Join our new commenting forum
Join thought-provoking conversations, follow other Independent readers and see their replies