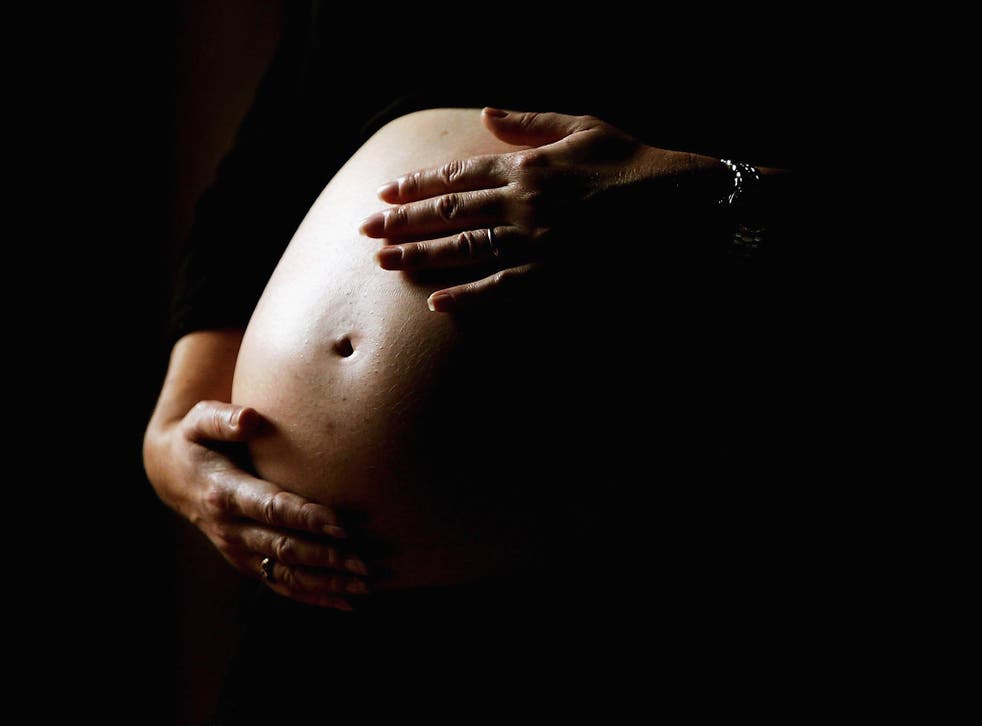 Pregnant women 'too frightened' to seek NHS care due to immigration status, charities say
Women reportedly sent letters threatening to withhold treatment if they do not pay
Vulnerable pregnant women are putting themselves at risk because they are "too frightened" to seek NHS care due to their immigration status, charities have said.
NHS guidelines state that "no woman must ever be denied, or have delayed, maternity services due to charging issues".
But hundreds of asylum seekers, trafficking victims and undocumented migrants are not seeking antenatal care because they are afraid they will be charged thousands of pounds or reported to the Home Office, according to Doctors of the World.
The charity, which runs healthcare clinics for migrants and refugees, said around a quarter of the women they see have received billing letters for treatment from the NHS.
Some of these state that antenatal care, which includes important tests and ultrasounds, would be cancelled if the women did not pay fees of more than £5,000, reported The Guardian.
An example of a letter sent by the NHS obtained by the newspaper told the recipient they must attend a meeting to determine their eligibility for free care.
"Please ensure you bring your credit/debit card or cash to this meeting. If you are considered to be non-eligible for free NHS care you will be expected to pay a deposit to the overseas visitors officer," it said in capital letters.
Phil Murwill, who runs the Doctors of the World clinic in east London, said he and his colleagues "regularly see women who've been put off getting care, which puts both mother and child at risk.
"We see women who are 40 weeks pregnant turning up at our clinic having received no antenatal care at all. This includes extremely vulnerable women such as survivors of trafficking and sexual violence," he said.
A blog published by the charity gave the example of a woman who came to the clinic in labour and was "terrified" as she had been too afraid to see a doctor during her pregnancy.
And an asylum seeker who came to the UK from China where she was facing persecution for promoting Christianity, was turned away by her GP surgery when she became pregnant because she could not prove her address.
She managed to register with a doctor with help but received a £5,000 bill just before she gave birth, which she said was "so scary… when you're a single mum and you see a bill like that, you just panic".
Deman Le Deaut runs the charity's fortnightly specialist women's and children's clinic, where 123 pregnant women were seen in 2016.
She told The Guardian it was "bad practice" for the NHS to send letters demanding they pay by credit cards.
"You are not supposed to threaten pregnant women – documented or undocumented – that you are going to withhold services," she said. "We are seeing this kind of letter quite often now. These people have no means whatsoever to pay this debt."
Health news in pictures

Show all 40
The Department of Health said its guidance was clear that while NHS Trusts were expected to recover costs from people not eligible for care because they were not UK residents, urgent treatment should never be denied or delayed while this status was established.
It confirmed non-clinical information was shared between health agencies and the Home Office "to trace immigration offenders", but said this information was under strict control and only shared when there is a legal basis to do so.
A department spokesperson said: "Hospitals in England are legally obliged to check whether patients are eligible for NHS treatment and recover costs where charges apply – but our guidance specifically says that maternity care should never be denied or delayed while a patient's eligibility is established."
Register for free to continue reading
Registration is a free and easy way to support our truly independent journalism
By registering, you will also enjoy limited access to Premium articles, exclusive newsletters, commenting, and virtual events with our leading journalists
Already have an account? sign in
Register for free to continue reading
Registration is a free and easy way to support our truly independent journalism
By registering, you will also enjoy limited access to Premium articles, exclusive newsletters, commenting, and virtual events with our leading journalists
Already have an account? sign in
Join our new commenting forum
Join thought-provoking conversations, follow other Independent readers and see their replies