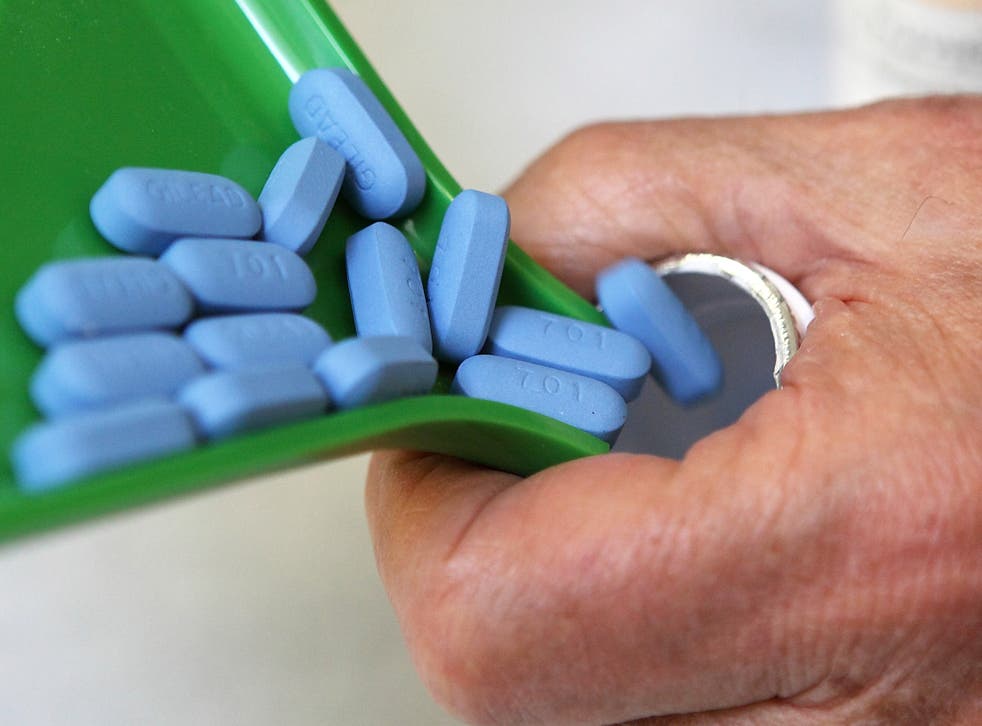 Government under pressure to overturn NHS's 'truly shocking' decision not to fund revolutionary HIV drug Prep
National Aids Trust says health service is now 'sitting on' a drug that could be 'the beginning of the end' of the HIV epidemic in the UK
The Government is under pressure to intervene and overturn an NHS decision not to fund a revolutionary daily pill that can prevent HIV infections.
Labour called NHS England's announcement that it would not pay for the roll-out of pre-exposure prophylaxis (Prep) "truly shocking" and called on health minsters to urgently explain how they would protect those at risk of contracting HIV.
NHS England said on Tuesday that it was not the responsible body, indicating that local authorities should fund the drug instead.
Councils, which now have control over most public health spending, say that HIV drugs should remain an NHS responsibility unless local authorities receive dedicated funding to provide them.
Charities called the NHS's decision not to fund the drug, which has been shown to be highly effective in trials, "astonishing". Deborah Gold, chief executive of the National Aids Trust said that the NHS was now in the position of "sitting on" a drug that could be "the beginning of the end" of the HIV epidemic in the UK.
Labour's shadow public health minister Andrew Gwynne called the decision "truly shocking".
"For decades we have led the world in HIV prevention, but that progress is now under threat because of a short-sighted decision which is more about money than it is about what is in the best interest of the nation's health," he said. "Ministers need to urgently explain how on earth this decision was allowed to go ahead and what they are going to do to protect those most at risk of contracting HIV."
World Aids Day: Living with HIV

Show all 2
The number of new HIV infections diagnosed among gay men in the UK is increasing, with a record 3,360 men diagnosed in 2014. Overall 17 people are estimated to be diagnosed with HIV in the UK every day.
Prep – a daily pill which can be taken by those at high risk of HIV infection to prevent them contracting the virus – has been shown in trials to prevent around 17 in every 20 infections.
David Cameron has given his backing to the drug, and last month urged NHS England to speed its decision.
However, the Department of Health stopped short of urging the NHS to reconsider its position. A spokesperson said that £2m had been earmarked for new pilots of Prep and said "work was still on-going" in assessing the drug.
"Public Health England is working to identify the most effective places to introduce this pilot, and we look forward to discussing future commissioning with stakeholders," the spokesperson said. "Our £2.4million national HIV Prevention and Sexual Health Promotion Programme also gives those at highest risk the best advice to make safer choices about sex."
Mr Cameron told MPs in May: "It's my understanding that NHS England are considering their commissioning responsibility. I want them to reach a decision quickly because there's no doubt there is a rising rate of infection. These treatments can help and make a difference."
Join our new commenting forum
Join thought-provoking conversations, follow other Independent readers and see their replies