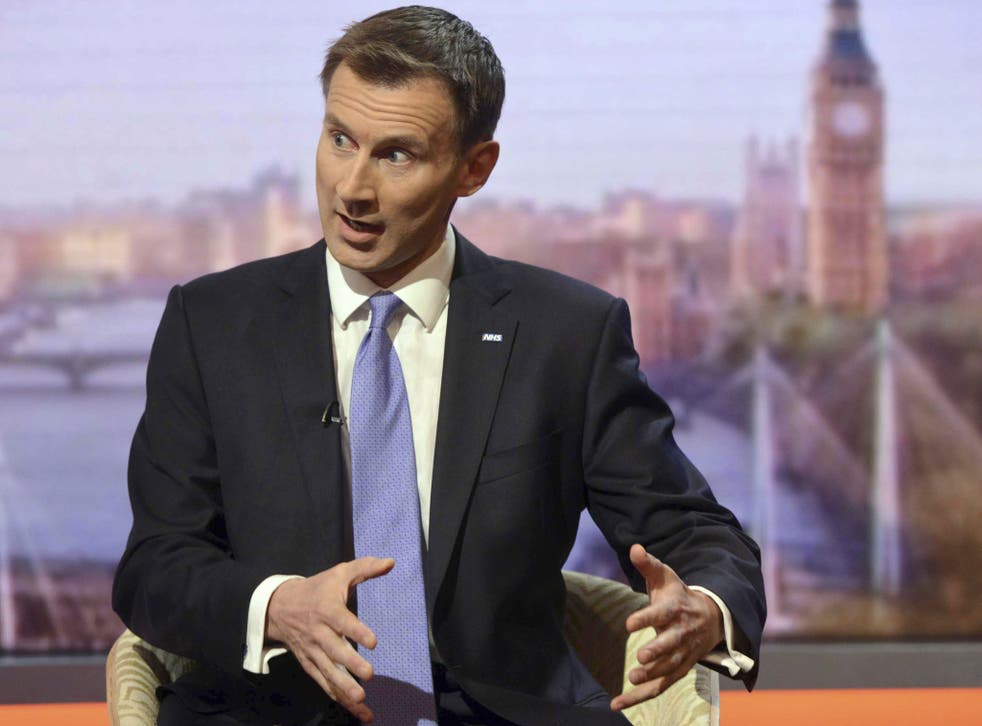 Privatised service 'puts patients at risk' with lack of out-of-hours GPs
Patients put at risk by lack of out-of-hours GPs, watchdog survey finds
Jeremy Laurance Comments
A private company that took over the running of a GP out-of-hours service in north London has been severely criticised by the NHS regulator for failing to provide enough doctors to keep patients safe.
The Care Quality Commission's report on Harmoni, Britain's biggest provider of out-of-hours care which runs services across the country and earns £100m a year from NHS contracts, is the first evidence from an official body that cost-cutting by private companies may be harming patient care.
Last December, Harmoni categorically denied that the service in north London was unsafe or had failed to meet contractual obligations. But in March the company admitted that two of its doctors had failed to act appropriately at the inquest into the death from pneumonia of seven-week-old Axel Peanberg King, who was kept waiting for four hours last November.
The Care Quality Commission's intervention will increase fears over NHS contracts being put out to competitive tender under the Government's controversial Health and Social Care Act. The poor quality of GP out-of-hours care has been blamed for the four million extra patients flooding A&E units each year, which is being examined by an inquiry set up by Jeremy Hunt, the Health Secretary.
Mr Hunt said on Sunday that GPs needed to have a "closer personal relationship" with their patients. "I think we need to go back to GPs having responsibility for making sure that for the people on their list there is a good [out-of-hours] service available," he said on the BBC's Andrew Marr Show.
The routine inspection by the CQC, which was carried out in March, found that Harmoni did not respond quickly enough to calls from patients in north central London because it did not have enough doctors, putting them "at risk". The CQC, whose report was placed on its website on 8 May with little fanfare, has demanded improvements.
Documents seen by The Independent show that Harmoni won the contract to provide the out-of-hours service against rival bidder LCWUCC, a non-profit GP organisation in west London, by beating it on price despite scoring worse on quality.
In a letter dated 21 August 2012 announcing the outcome of the tendering process, NHS North Central London said LCWUCC had scored 42.5 points on quality against Harmoni's 35.51 points. However, Harmoni scored 30 points on price against LCWUCC's 13.68 and was declared the overall winner.
The CQC inspection found that between November 2012 and January 2013, up to 17 per cent of Harmoni's patients requiring an urgent home visit had to wait more than two hours for a doctor, while up to 16 per cent of callers with an urgent problem had to wait more than 20 minutes for their call to be "triaged" (reviewed by medical staff to assess its seriousness). In both of these cases, the result was three times higher than the 5 per cent of callers allowed in the contract.
A survey showed that more than one in five patients (22 per cent) found the service "poor or unsatisfactory" in December and one in six (17 per cent) in January.
Harmoni had made urgent efforts to recruit more GPs and a manager said that a "more attractive employment package" could be introduced in the future, according to the CQC.
Dr Fred Kavalier, the former clinical lead at Harmoni in north central London, said he resigned in January 2011 because he feared that the service had become unsafe. "I felt unable to be responsible for the service after cost-saving cuts in clinicians' shifts and the length of time allowed for GPs to see patients," he said.
"Harmoni failed to recruit and pay GPs sufficiently, and that now seems to be borne out by the CQC report. Other out-of-hours providers do not find it difficult to fill shifts. The urgent care centre shifts at University College London Hospital, for example, are always filled without difficulty."
Dr Clare Gerada, chair of the Royal College of GPs, said: "Patients are being put at risk by poor commissioning decisions heavily influenced by cost. Commissioners should actively monitor commercial out-of-hours providers and be willing to penalise them financially. The playing field needs to be made fairer, so smaller, local GP organisations are not disadvantaged through lacking the back-up of large commercial providers. Cheapest is not always best."
In a statement to The Independent, Harmoni said: "Recruiting GPs to out-of-hours services is a challenge across the country for nearly all out-of-hours providers. Harmoni has a robust recruitment process in place. Performance regarding face-to-face visits is now fully compliant with NHS standards and significant improvements have been made in meeting triage targets."
NHS North Central London said the tendering process included a minimum quality threshold which was ranked twice as important as price in the scoring system. "Harmoni exceeded the quality and performance threshold and scored the highest overall when both quality and value for money were combined," it said.
Register for free to continue reading
Registration is a free and easy way to support our truly independent journalism
By registering, you will also enjoy limited access to Premium articles, exclusive newsletters, commenting, and virtual events with our leading journalists
Already have an account? sign in
Register for free to continue reading
Registration is a free and easy way to support our truly independent journalism
By registering, you will also enjoy limited access to Premium articles, exclusive newsletters, commenting, and virtual events with our leading journalists
Already have an account? sign in
Join our new commenting forum
Join thought-provoking conversations, follow other Independent readers and see their replies