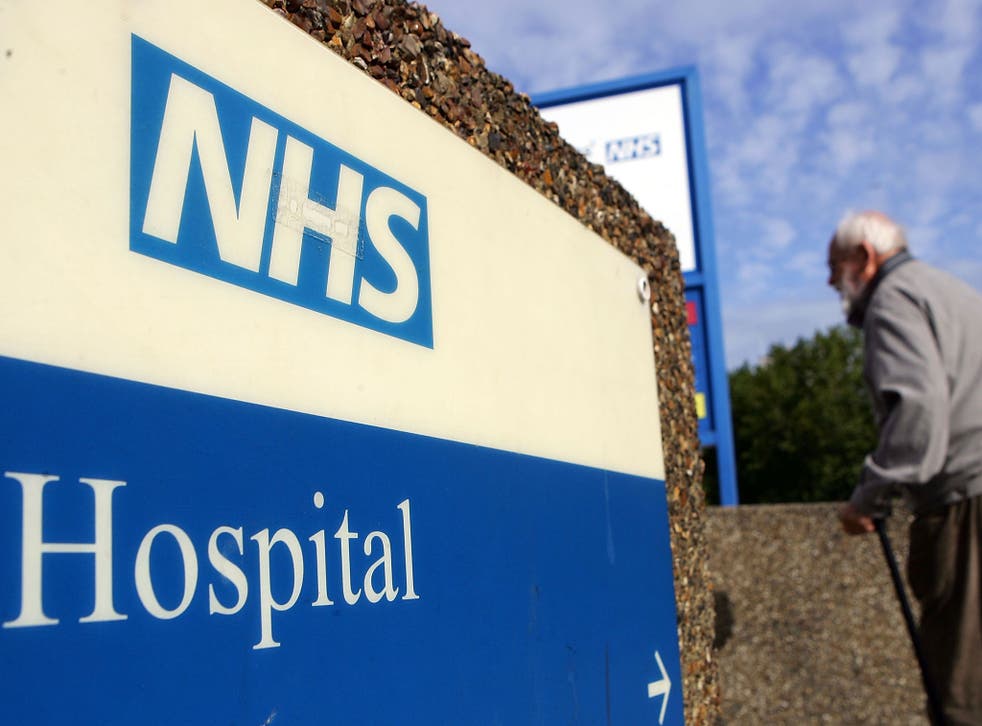 Prostate cancer drug abiraterone 'too expensive' to use on terminally-ill patients
Terminally ill patients in England will be denied early access
Charlie Cooper
Friday 15 August 2014 10:13 Comments
Thousands of terminally ill prostate cancer patients in England will be denied early access to a drug which can both extend life and reduce pain, after the medicines watchdog ruled it would be too expensive for the NHS – the second such decision in as many weeks.
Abiraterone, a drug for advanced prostate cancer which can extend life by an average of four months, is available on the NHS to men who have already undergone chemotherapy for their condition. Charities and patient groups had hoped that it would also be approved for use before chemotherapy – delaying the time at which men would have to undergo the painful, last resort treatment.
Prostate Cancer UK said that the decision, announced in final draft guidance, was a "fiasco" and a "kick in the teeth" for men with advanced prostate cancer. Blaming "inflexible Nice processes" and "the drug company's inability to produce all the requested data", the charity warned that the system of recommending end-of-life cancer drugs in England was now "not fit for purpose".
Nice's decision comes just a week after it decided not to recommend the breast cancer drug Kadcyla for cost reasons.
Sir Andrew Dillon, Nice's chief executive, said he was disappointed not to be able to recommend the drug as a way to delay chemotherapy, but added that "the manufacturer's own economic model demonstrated that the drug does not offer enough benefit to justify its price".
Clinical evidence supplied to Nice by the manufacturer, the Belgian pharmaceutical firm Janssen, came from only one study. The cost of the drug to the NHS would have been £2,930 per patient per month. Prostate Cancer UK said it could delay a patient having to undergo chemotherapy by more than two years.
Janssen said yesterday it was "extremely disappointed" by Nice's decision.
"If it stands, [this] will leave thousands of men in England in the advanced stages of prostate cancer with no option but to accept chemotherapy – which they may not necessarily need or want yet," said the firm's medical director Dr Peter Barnes.
Abiraterone is already available pre-chemotherapy through the Cancer Drugs Fund, but only on a case-by-case basis, and only in England. The Scottish Medicines Consortium is due to consider its use before chemotherapy next year.
Owen Sharp, chief executive of Prostate Cancer UK, said that it was patients that were bearing the brunt of a "flawed" system.
"We urge Janssen and Nice to get their act together and do whatever is necessary to get abiraterone pre-chemotherapy across the line without delay," he said.
Case study: "I've been very lucky to survive"
Mike Sawkins, 58, from Bordon, Hampshire, was diagnosed with incurable prostate cancer six years ago.
"I've been very lucky to survive quite a long time. In March last year my consultant at St Luke's Cancer Centre at the Royal Surrey Hospital in Guildford said we should try to get me on abiraterone [before chemotherapy] through the Cancer Drugs Fund. We were successful and I've been on it since the end of March 2013. It's worked. I've been very lucky and it's given me time. I'm still working full time – it allows me to do that and I intend to carry on for as long as I can.
I'm productive, still a full-blown taxpayer. It's allowed me to carry on and we'll see where we go from there. It has helped with the pain – which hasn't got any worse than it was. I don't have any major problems to stop me doing things. With chemotherapy, you never know how you'll be with it. You could be somewhere between fine and a total wreck. If there's something else that allows you to continue working and enjoying life as best you can, that's preferable. It's hard to know how to put a value on that time.
Register for free to continue reading
Registration is a free and easy way to support our truly independent journalism
By registering, you will also enjoy limited access to Premium articles, exclusive newsletters, commenting, and virtual events with our leading journalists
Already have an account? sign in
Join our new commenting forum
Join thought-provoking conversations, follow other Independent readers and see their replies