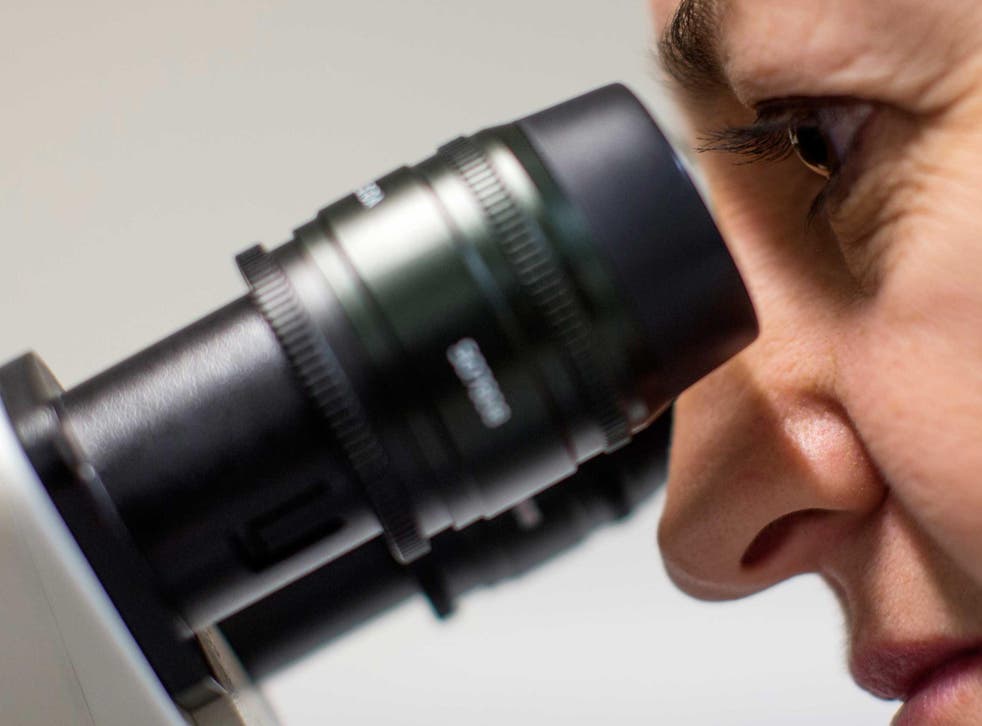 Gene which increases risk of prostate cancer discovered by scientists
It is hoped the discovery could potentially lead to earlier detection and intervention for men with the disease
Yaiza Derbyshire Vieira
Thursday 07 July 2016 15:01 Comments
Scientists have discovered a gene which increases risk of having prostate cancer, in an advancement for understanding and diagnosing the disease.
Research by the Institute of Cancer Research has shown that a third of all men with advanced prostate cancer possess faulted DNA repair- which they are born with in their genes.
The scientists say this suggests genetic testing for men could help identify prostate cancer, potentially leading to earlier intervention and better treatment.
Johann de Bono, Professor of Experimental Cancer Medicine at the ICR, said: "Our study has shown that a significant proportion of men with advanced prostate cancer are born with DNA repair mutations and this could have important implications for patients."
"Genetic testing for these mutations could identify men with advanced prostate cancer who may benefit from precision treatment. We could offer these men drugs such as PARP inhibitors, which are effective in patients with certain DNA repair mutations and are showing important anti-tumour activity in on-going clinical trials."
The study used a sample of 692 men with documented metastatic prostate cancer and focused on 20 genes known to have a role in DNA repair. It was discovered that 12% of the men had at least one 'germline' mutation in a DNA repair gene suggesting an error which is either inherited or developed before birth. It is believed this could also impact the risk of their family members being diagnosed with cancer as well.
BRCA2 was the most common gene found, which was mutated in 5 per cent of men. The study therefore contemplates the possibility of starting to carry out tests on relatives for BRCA2 mutations.
These markers could increase survival for many diagnosed with prostate cancer by narrowing down the severity of the cancer.
Health news in pictures

Show all 40
ICR Chief Executive Professor Paul Workman said: "There is huge diversity in prostate cancers from patient to patient — some men live for decades with localised tumours, while in others cancers develop rapidly and spread round the body. Genetic markers that can detect the patients at high risk are desperately needed to improve men's survival chances."
Register for free to continue reading
Registration is a free and easy way to support our truly independent journalism
By registering, you will also enjoy limited access to Premium articles, exclusive newsletters, commenting, and virtual events with our leading journalists
Already have an account? sign in
Join our new commenting forum
Join thought-provoking conversations, follow other Independent readers and see their replies