'Psychiatric Asbos' were an error says key advisor
Former champion says public safety fears led to adoption of measures that seriously curtailed patients' freedoms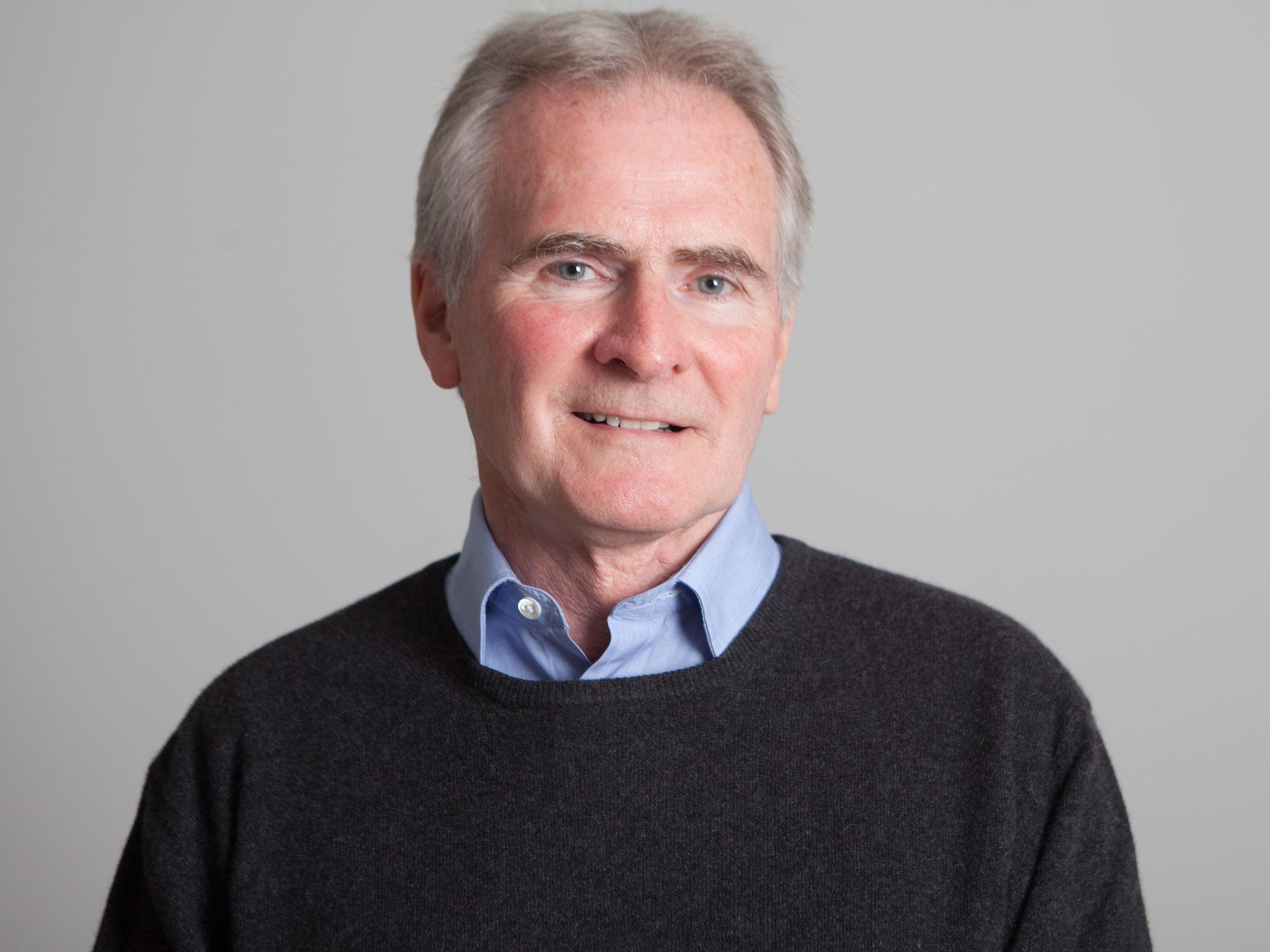 Controversial powers to treat mental health patients in the community while seriously curtailing their freedoms have been criticised by one of their strongest supporters.
Popularly known as "psychiatric Asbos", Community Treatment Orders (CTOs) were introduced five years ago after a series of high-profile cases that involved mentally ill people attacking members of the public. The draconian measures have now been shown to make no clinical difference – and the psychiatrist who championed them is calling for their immediate suspension.
CTOs gave doctors legal authority to impose conditions on their patients after they are released from hospital such as where they must live, what drugs they must take and even how much alcohol they could consume.
If they broke any of these stipulations they could be immediately recalled and sectioned to a psychiatric unit.
It was hoped that the orders would strengthen psychiatrists' ability to ensure patients stuck to their treatment programmes after being discharged.
According to NHS figures, the number of people placed on CTOs has risen steadily since they were first brought in five years ago. The latest statistics show that in 2012 there were 4,764 people subject to orders – 473 more than in 2011, which amounts to an 11 per cent rise.
Now Tom Burns, the psychiatrist who originally advised the government on CTOs, has also come to the conclusion they are ineffective and unnecessary. Professor Burns, once a strong supporter of the new powers, said he has been forced to change his mind after a study he conducted proved the orders "don't work".
CTOs were introduced with the aim of reducing the number of readmissions of patients who were regularly in and out of hospital by compelling them to take their medication.
But after leading the UK's largest randomised trial of CTOs, Professor Burns has discovered that they made absolutely no difference to these so-called "revolving door" patients.
"The evidence is now strong that the use of CTOs does not confer early patient benefits despite substantial curtailment of individual freedoms," said Professor Burns, who is head of the social psychiatry department at Oxford University.
"Their current high usage should be urgently reviewed. I think there should be a moratorium on their use at least for a year or so while we think through how we can improve on the quality of evidence we've got. If we can't do that I think it really is unjustified to continue to use them."
In the study, researchers compared two separate groups of mentally ill patients to test if they experienced fewer hospital admissions. The first set of 166 patients were under CTOs, which can initially last for up to six months and can be renewed at the end of this period. Meanwhile, the other 167 participants tested had been placed on Section 17 leave, which is intended to be only a very short-term solution and can last a matter of days.
Their findings, published in The Lancet this month, revealed that 36 per cent of patients in both groups were readmitted to hospital within one year. There were no significant differences between the two groups in terms of the frequency and duration of admissions, the study found.
Both sets of patients were also remarkably similar in their social and medical outcomes.
Professor Burns added: "We were all a bit stunned by the result, but it was very clear data and we got a crystal clear result. So I've had to change my mind. I think sadly – because I've supported them for 20-odd years – the evidence is staring us in the face that CTOs don't work."
The legislation was conceived in the late 1990s in the wake of growing public anxiety about mentally ill patients committing unprovoked attacks because they were failing to take their medication.
This climate of fear had been fuelled by a series of high-profile attacks on unsuspecting victims by patients who had been released into the community. The most famous case was that of the paranoid schizophrenic Christopher Clunis who killed commuter Jonathan Zito on a train platform in London in 1992.
It was against this backdrop that CTOs were brought in as a central plank of the government's controversial 2007 Mental Health Act. But opponents to the legislation – including this newspaper – argued that the restrictions CTOs placed on patients' basic freedoms were unjustified.
A major objection was that research into their use in other countries had shown they had little effect when it came to keeping people on their medication and out of hospital. Matilda Macattram, director of Black Mental Health UK, said the latest findings came as no surprise. Concerns have previously been raised about CTOs being given to disproportionate numbers of black and ethnic minority patients.
"One of our key concerns when they were introduced was they would extend compulsion and erode the liberty of people who are currently subject to the most coercive treatment in the service. They are just a wholesale violation of the human rights of one of society's most vulnerable groups," she said.
Simon Lawton-Smith, head of policy at the charity the Mental Health Foundation, said the decision to bring in CTOs had been politically driven by the public's fear of attacks. He said the government pressed ahead with the plan in the face of huge opposition and research commissioned by the Department of Health which concluded the orders brought little benefit. He said: "Stranger danger was a serious element behind it."
The Care Quality Commission has also expressed worries about the overuse of CTOs. In February, it concluded the orders had contributed to an increase in the number of mental health patients being detained because patients were being kept on them for long periods. Patients subject to orders expressed concerns that it was difficult to get off them and regain control of their own lives.
But Mr Lawton-Smith cautioned that while Professor Burns's research has shown there are no overall benefits from the wide use of CTOs, the orders will still have helped some patients stay well in the community. "For one or two people, it may actually be doing the job it's meant to do, which is to keep them well, help them recover, help them have a social life, get into training and employment," he said.
A Department of Health spokesman said they welcomed the Burns report. He said: "We will consider the implications of this report carefully."
'My Community Treatment Order was the mental health equivalent of having a tag'
Paul Chapman had just got married when he was first placed on a Community Treatment Order (CTO) in 2009. He had a history of mental illness and had been admitted to hospital some 25 times since first being diagnosed with bipolar disorder and other forms of psychosis in 1991.
On this occasion, he had been sectioned to a psychiatric ward after he began hearing voices and his psychotic episodes re-ignited. After he absconded from the ward, his wife persuaded the hospital that he would be better cared for at home, so he was discharged on the CTO.
However, Paul, from Brigg in Lincolnshire, says what had first seemed like an attractive option turned into something less positive. The 46-year-old describes how being put on a CTO changed his relationship with his family and carer: rather than being based on empathy, it became a much more legalistic arrangement.
"Instead of them being concerned out of care and compassion for the problem I was having, there was reason for them to be responsible and have authority over me," he says.
"I think I had to be seen by my specialist care worker once a fortnight and there was a lockdown on medication – there was no messing with my medication. It was the mental health equivalent of having a tag. If I became unwell again or stopped taking my medication – like re-offending – I would have gone straight back into hospital."
After a few months, he inquired about being taken off the CTO but was turned down: "I felt stigmatised by it. Because of the nature of my condition, I felt other people might know and think, 'He must be bad, he's on a CTO'."
Paul was readmitted to a hospital last June after his psychosis returned.
Sanchez Manning