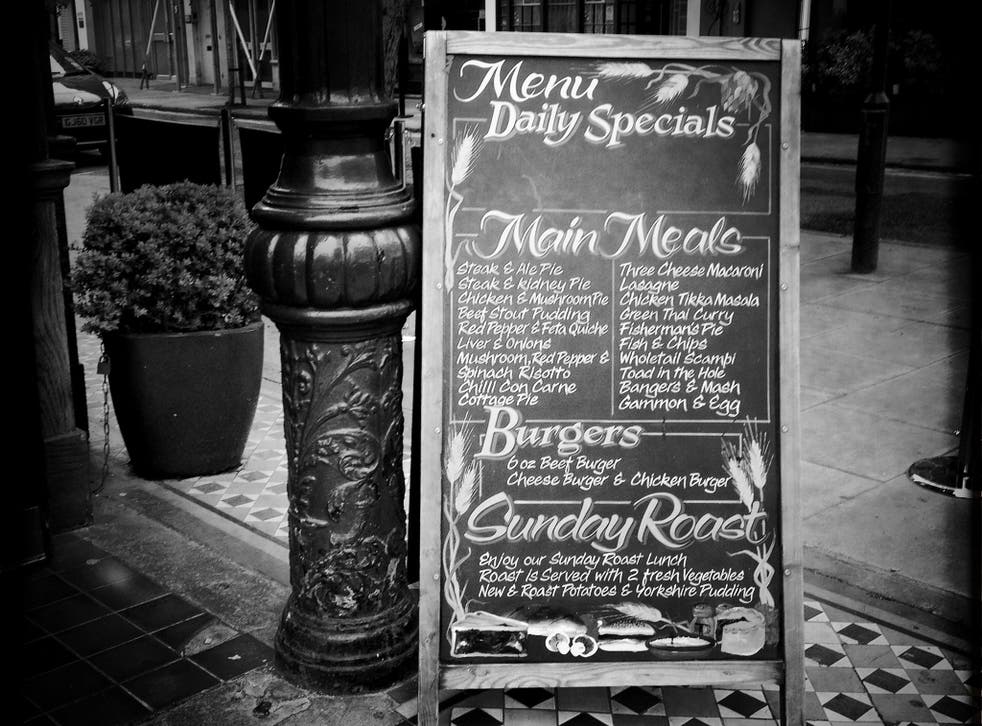 Pubs and restaurants urged to display calories on their menus by council leaders
LGA says England and Wales should follow the example of the US
Pubs, restaurants and cinema chains should display the calorie content of the food and drink they serve on menus or over counters, council leaders say.
The Local Government Association (LGA) said England and Wales should follow the example of the US, where calorie labels were ordered nationwide last year, to combat the growing obesity epidemic. Councils should also be given £1bn in funding, paid for from VAT, to pay for obesity-prevention schemes and to help "millions of overweight children" to shed pounds, the LGA said.
Some retailers in the UK are already displaying calorie counts. But the LGA said the food and drinks industry needed to go further. Councillor Izzi Secombe, chair of the LGA's community wellbeing board, said restaurant, pub and cinema chains needed to "show leadership in tackling the obesity crisis".
She added: "In many cases people are unaware of how many calories they are consuming. Food and drink outlets should be doing more to provide clear and prominent labelling which spells this out clearly."
Register for free to continue reading
Registration is a free and easy way to support our truly independent journalism
By registering, you will also enjoy limited access to Premium articles, exclusive newsletters, commenting, and virtual events with our leading journalists
Already have an account? sign in
Register for free to continue reading
Registration is a free and easy way to support our truly independent journalism
By registering, you will also enjoy limited access to Premium articles, exclusive newsletters, commenting, and virtual events with our leading journalists
Already have an account? sign in
Join our new commenting forum
Join thought-provoking conversations, follow other Independent readers and see their replies