Red wine could help slow dementia onset (but you'd have to drink 1,000 bottles a day)
Naturally occurring compound is also found in red grapes, raspberries and dark chocolate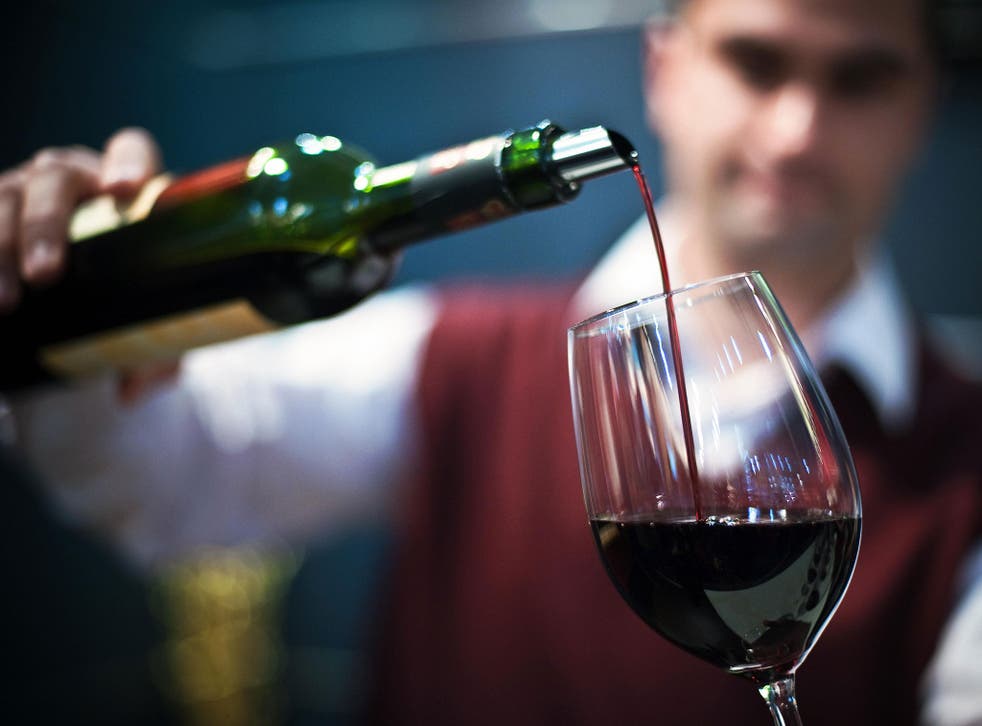 The good news is that scientists have discovered that a chemical found in red wine could help slow the onset of dementia. The bad news is that you would have to drink 1,000 bottles a day to get enough of it.
Researchers found that resveratrol - a naturally occurring compound found in red grapes, raspberries, dark chocolate and some red wines – may affect the underlying processes that cause Alzheimer's disease
The findings, published in the journal Neurology by the Georgetown University Medical Centre. come from the largest nationwide clinical trial, which used 119 participants to study the effects of high-dose resveratrol in people with mild to moderate Alzheimer's disease.
Researchers found a biomarker that usually declines when the disease progresses was stabilised in people who took the purified form of resveratrol.
The highest dose tested was one gram of resveratrol twice a day, which is equivalent to the amount found in around 1,000 bottles of red wine.
However, the study's principal investigator, Doctor Scott Turner, director of Georgetown University Medical Centre in the US, warned the findings cannot be used to recommend resveratrol.
"This is a single, small study with findings that call for further research to interpret properly," Dr Turner said.
Patients treated with increasing doses of resveratrol over 12 months showed little or no change in amyloid-beta40 (Abeta40) levels in their blood and cerebrospinal fluid.
Those taking a placebo showed a decrease in the levels of Abeta40.
Dr Turner explained: "A decrease in Abeta40 is seen as dementia worsens and Alzheimer's disease progresses; still, we can't conclude from this study that the effects of resveratrol treatment are beneficial."
MRI scans of the participants' brains taken before and after the study showed that patients given resveratrol lost more brain volume than the group who received a placebo.
"We're not sure how to interpret this finding. A similar decrease in brain volume was found with some anti-amyloid immunotherapy trials," Dr Turner said.
One hypothesis is that the treatment may reduce inflammation or brain swelling which is often found with Alzheimer's.
"Given safety and positive trends toward effectiveness in this phase 2 study, a larger phase 3 study is warranted to test whether resveratrol is effective for individuals with Alzheimer's — or at risk for Alzheimer's," Dr Turner says.
Register for free to continue reading
Registration is a free and easy way to support our truly independent journalism
By registering, you will also enjoy limited access to Premium articles, exclusive newsletters, commenting, and virtual events with our leading journalists
Already have an account? sign in
Register for free to continue reading
Registration is a free and easy way to support our truly independent journalism
By registering, you will also enjoy limited access to Premium articles, exclusive newsletters, commenting, and virtual events with our leading journalists
Already have an account? sign in
Join our new commenting forum
Join thought-provoking conversations, follow other Independent readers and see their replies