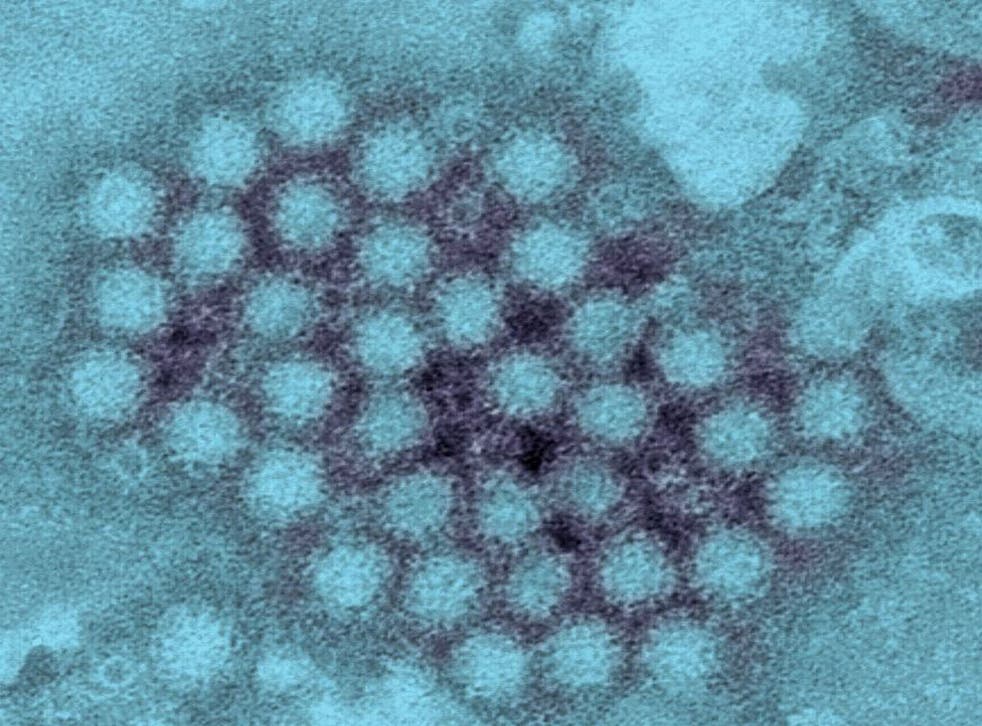 Revealed: 100,000 were struck down with vomiting bug over Christmas
Around 100,000 people were struck down with the winter vomiting bug over Christmas, latest figures suggested as it emerged the number of confirmed cases was 72% higher than this time last year.
The dramatic rise was attributed in part to an early outbreak of the illness which closed dozens of hospital wards as it swept across the country.
A total of 3,877 laboratory-confirmed cases of norovirus have now been recorded in England and Wales - up on the 2,255 of last year.
But the Health Protection Agency (HPA) said that for every reported case, an estimated 288 were not flagged up, meaning around 1.12 million people could have contracted the illness this season.
This is about 100,000 more than during the pre-Christmas period - until December 23 - when 1.01 million people were estimated to have come down with the bug.
The number of reported cases dropped slightly during the Christmas week but this was in keeping with dips at the same time in previous seasons, the HPA said.
John Harris, an expert in norovirus from the HPA, said: "As we have seen in previous years there has been a dip in the number of confirmed laboratory reports owing to the Christmas and New Year period.
"However, in line with other norovirus seasons we will expect to see an increase in the number of laboratory reports in the next few weeks.
"Norovirus is very contagious, and anyone who has had it knows it is very unpleasant.
"If you think you may have the illness then it is important to maintain good hand hygiene to help prevent it spreading.
"We also advise that people stay away from hospitals, schools and care homes as these environments are particularly prone to outbreaks."
During the two weeks up to December 30, there were 29 hospital outbreaks reported, compared to 70 in the previous fortnight, bringing the total for the season to 590.
Cases of norovirus shot up earlier than expected this winter across Europe.
But experts have been unable to determine why this is the case or predict whether numbers will continue to rise at the same rate.
The bug, which struck holidaymakers on two cruise ships before Christmas, can be transmitted through contact with an infected person or contaminated surfaces and objects.
It is known to spread rapidly in closed environments such as hospitals, schools and nursing homes.
Symptoms - which usually last a few days - include sudden vomiting, diarrhoea, or both, a temperature, headache and stomach cramps.
Although people can suffer from norovirus at any time of the year, activity increases in the winter months, with most cases recorded between January and March.
PA
Register for free to continue reading
Registration is a free and easy way to support our truly independent journalism
By registering, you will also enjoy limited access to Premium articles, exclusive newsletters, commenting, and virtual events with our leading journalists
Already have an account? sign in
Register for free to continue reading
Registration is a free and easy way to support our truly independent journalism
By registering, you will also enjoy limited access to Premium articles, exclusive newsletters, commenting, and virtual events with our leading journalists
Already have an account? sign in
Join our new commenting forum
Join thought-provoking conversations, follow other Independent readers and see their replies