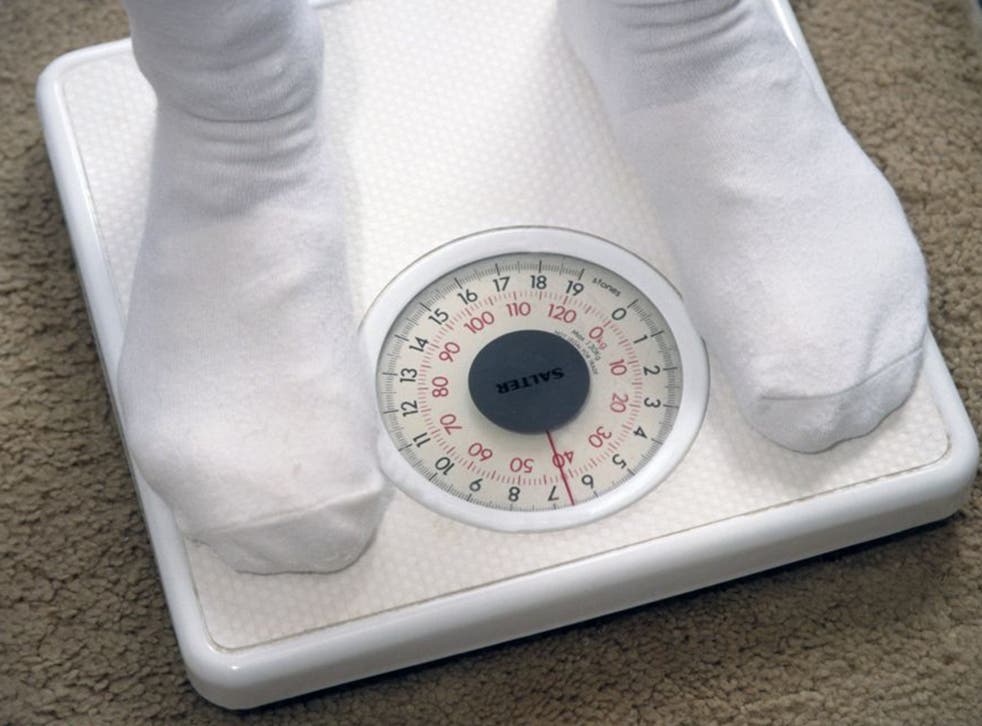 Revealed: £15bn hidden cost of eating disorders
Treatment for the more than 600,000 UK sufferers is unacceptably fragmented and slow, says report
Eating disorders such as anorexia and bulimia cost the country more than £15bn a year, according to the first analysis of the financial effects of the problems.
A report by accountancy and professional services firm PwC also found that the lives of some of more than 600,000 sufferers are being put at risk by an "unacceptable" postcode lottery for treatment.
The cost of eating disorders was calculated by assessing the financial burden on sufferers and their carers and lost income to the economy.
PwC's estimate erred on the conservative side, it stressed. It does not reflect the human cost, with the vast majority experiencing "a very significant or significant impact on their well-being and quality of life", says the report, commissioned by eating disorder charity Beat.
Yet treatment is "patchy at best, inadequate at worst" and the "unacceptable variability nationally is putting lives at risk every day", warn Susan Ringwood and Chris Outram, the chief executive and chairman of Beat, in the foreword to the report, released tomorrow.
"The current pattern of fragmented provision … is no longer fit for purpose," declares the report.
Eating disorders are "complex, costly and challenging" mental illnesses, and "families get overwhelmed, desperate and broken by the challenge of beating an eating disorder", Ms Ringwood and Mr Outram say.
The increasing strain on NHS resources

Show all 4
But they add that they are also treatable and full recovery is possible if intervention is early enough.
Most sufferers are female but the problem can also affect men.
Dave Chawner, 26, a stand-up comedian from London, was 17 when he started dieting after having to take his top off in an audition for a play.
"Pressure was mounting in the form of university applications and exams, so I got into excessive exercising, excessive calorie-counting and weighing myself. I was anxious and didn't sleep. This carried on for about nine years," he said.
"On tour, there is a lot of pressure. I relapsed recently and ended up with numerous health defects, including brittle bones, enlarged red blood cells and dangerously high potassium levels from using laxatives for so long.
"When I was finally diagnosed as severely clinically anorexic, it was almost a relief. I was lucky to get all the help I needed through the NHS. I'd started having quite severe kidney pains that were keeping me awake, and my hair was falling out. Because I was so severe [the doctors] saw me very quickly." Mr Chawner is now in a 20-week treatment programme.
"I cannot fault the help I've received, but anorexia has taken away my concentration, my ability to multitask, even some of my friends. I do look back at my teenage years now and think I should have been having a ball, but instead my health overruled me."
Helen Missen's daughter was diagnosed with anorexia at the age of 15. They initially went to the NHS but "things really fell apart" and after six months they decided to pay for private treatment in Birmingham at a cost of nearly £10,000.
Ms Missen, 48, from Powys, Wales, said: "The emotional strain on the family has been enormous. [My daughter] was also forced to take two years out of education. She had to give up a place at the University of Leeds because she had a number of relapses. Now 20, she's doing well at another Russell Group university."
Drawing on a national survey of more than 400 sufferers and almost 100 carers, the Beat report reveals "stark trends" in the time that it takes for people to get help. Almost half of sufferers wait longer than a year after recognising symptoms before seeking help; they often face a year waiting to be diagnosed and then more than six months to get treatment.
It calls for waiting-time targets and more research to find the best therapies. Early intervention can cut the chance of relapsing by half.
Professor Janet Treasure, director of the eating disorders unit at King's College London, said early intervention was "essential". She warned that, "over time, untreated, eating disorders may become entrenched" and made worse by changes in the brain as a result of "prolonged starvation and/or abnormal eating behaviours".
The Deputy Prime Minister, Nick Clegg, who recently announced government funding of £150m for young people with eating disorders and a commitment to bring in waiting-time targets next year, said: "Eating disorders affect hundreds of thousands of people in the UK but many have been left to suffer in silence, with some having to wait more than two years just to get the treatment. This is completely unacceptable."
Join our new commenting forum
Join thought-provoking conversations, follow other Independent readers and see their replies