Rollies vs Straights: Roll-your-own 'at least as hazardous as any other type of cigarette'
Experts concerned at misconception that 'rollies' are not as damaging to health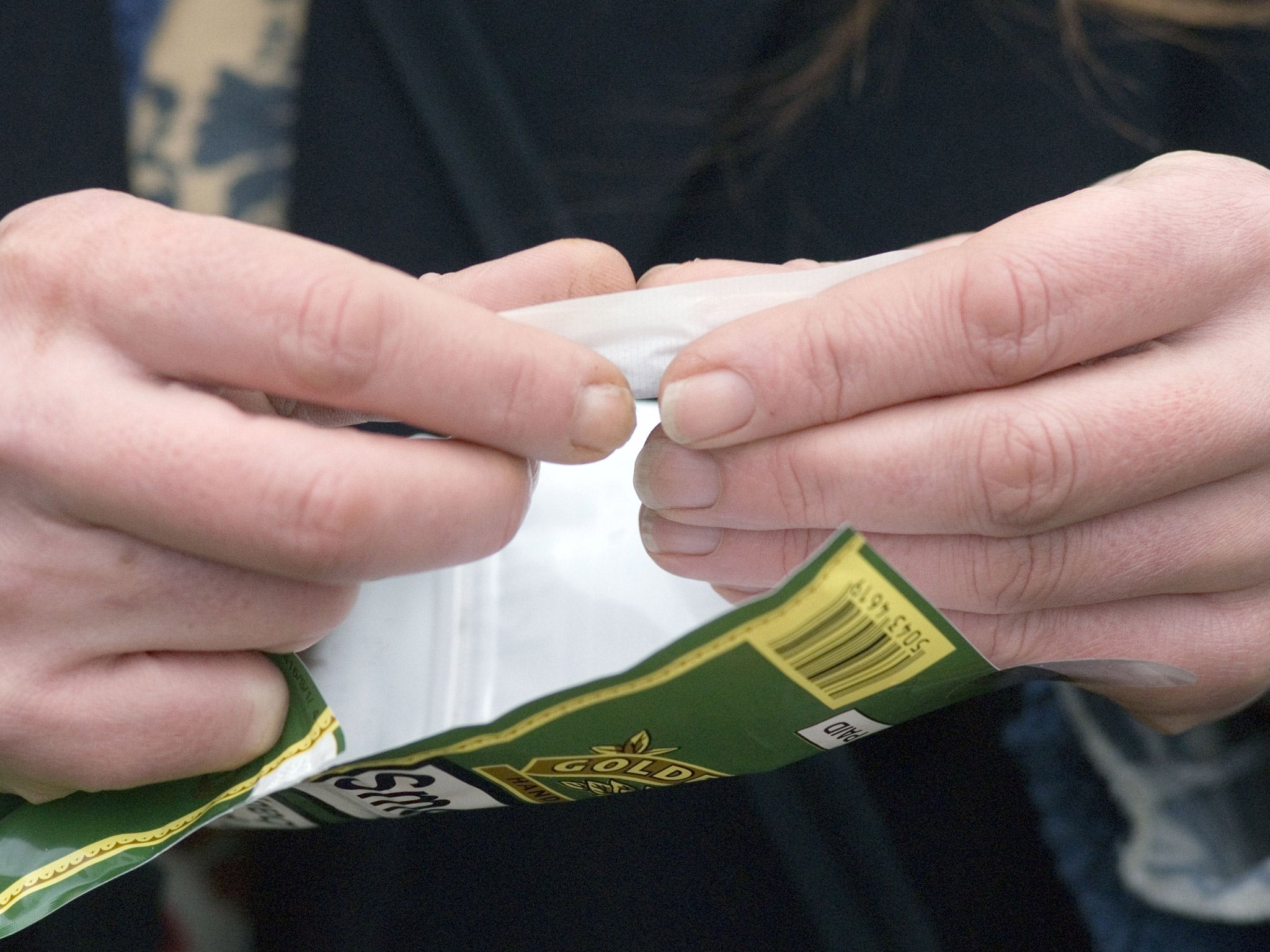 Smokers of "rollie" cigarettes are being "mis-sold" tobacco products which promote an organic or natural image despite being just as devastating to health as manufactured products, public health experts have warned.
Hand-rolled cigarettes have become increasingly popular in the UK in recent years, with the products favoured by young people and other groups on lower incomes because they are cheaper than factory-made "straights".
However, studies in several countries, including the UK, have found that perceptions that they are more natural, contain fewer harmful additives, and are safer than straights is a major reason people smoke them – a misconception that could be dangerous, experts said.
Fiona Andrews, director of Smoke Free South West, which has run a targeted information campaign on roll-ups after it emerged that 40 per cent of people in the region smoked them, said that rollie smokers could be immune to national quit smoking messages because they believed they were already reducing harms.
"People who smoke roll-ups appear to view themselves as a different kind of smoker – that's just not the case," she said, adding that many people had responded to surveys in the area explaining that their preference for rollies was based on an unfounded impression that they were "organic or natural".
"The packaging buttresses misleading perceptions," she told The Independent. "They have been packaged to look lighter, and a lot of them use language like 'natural' on the strap-lines. It's a deliberate attempt to promote that image… It's a real mis-selling of the product"
In an article in the British Medical Journal (BMJ) today, Richard Edwards, professor or public health at the University of Otago, New Zealand, writes that hand-rolled cigarettes are "at least as hazardous as any other type of cigarette", citing research that concentration of additives is actually higher in some loose tobacco products than in straights.
His article came as researchers at University College London said that latest surveys revealed that smoking prevalence in England has dropped below 20 per cent for the first time in around 80 years.
However, use of roll-ups appears to be on the rise. In the UK between 1990 and 2010, predominant use of hand-rolled cigarettes among smokers older than 16 increased from two per cent to 23 per cent among women and from 18 per cent to 39 per cent among men.
Professor Edwards said that high use of the products among young people meant that they may be playing "a specific role" in introducing people to smoking, while Fiona Andrews said that a culture of rolling a "perfect cigarette" provided an added appeal to the products and an additional barrier to quitting.
Deborah Arnott, chief executive of the anti-smoking charity ASH, said that tobacco used for roll-ups contained just as many harmful chemicals of a manufactured cigarette.
"They're not any more healthy, and you're not going to die any less quickly if you smoke hand-rolled tobacco," she said. "A useful analogy that has been used is that arguing over the difference between roll-ups and straights is like arguing whether it's safer to jump out of the 20th or 15th floor of a building – either way you're going to hit the ground and die."
Professor Edwards said that tailored mass media campaigns, such as Smoke Free South West's "Wise up on roll-ups" initiative, could "correct misconceptions that roll-your-own cigarettes are less hazardous to health or more natural."
Join our commenting forum
Join thought-provoking conversations, follow other Independent readers and see their replies