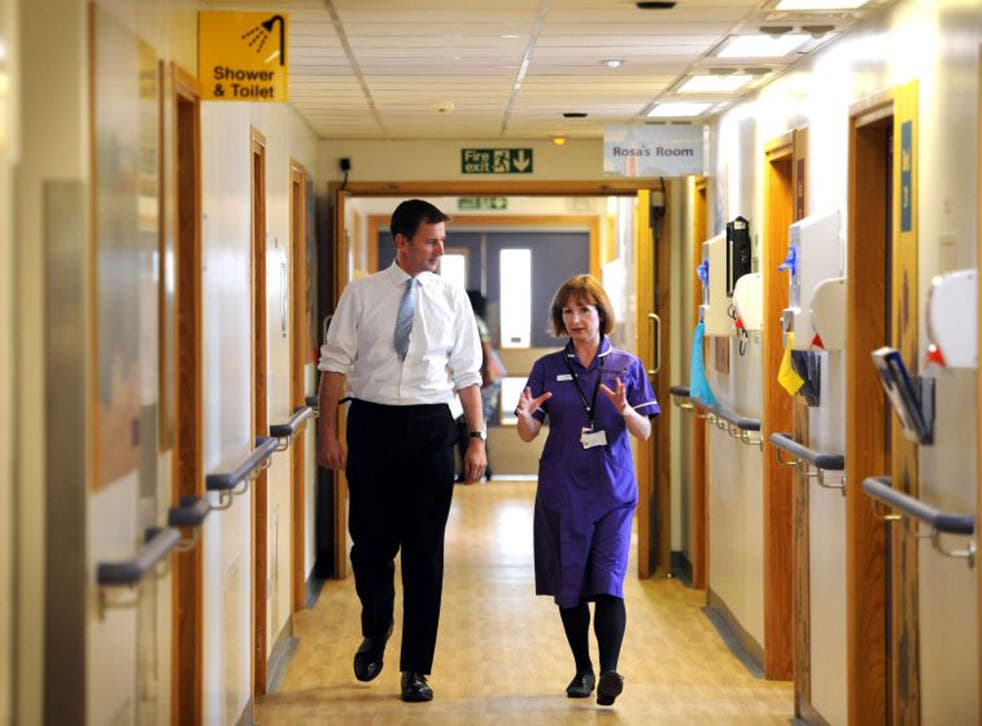 Sack the managers of failing hospitals, says Hunt
Hospital managers who preside over failings that lead to patient deaths should face dismissal, the Health Secretary, Jeremy Hunt, said today.
Mr Hunt said "proper accountability" needed to be restored in the NHS with a "change of culture" urgently required.
Robert Francis QC, who has led an £11m inquiry into failings at Stafford Hospital, which are blamed for the deaths of hundreds of patients, is expected to be damning in his report on senior management and healthcare regulators later this month.
Writing in The Sunday Telegraph, Mr Hunt said: "Organisations cared more about meeting targets than focusing on patients. Just as a manager wouldn't expect to keep their job if they lost control of their finances, nor should they expect to keep it if they lose control of the care in their organisation."
The inquiry will reportedly recommend fines or closure for hospitals that attempt to cover up mistakes and poor patient treatment.
Register for free to continue reading
Registration is a free and easy way to support our truly independent journalism
By registering, you will also enjoy limited access to Premium articles, exclusive newsletters, commenting, and virtual events with our leading journalists
Already have an account? sign in
Join our new commenting forum
Join thought-provoking conversations, follow other Independent readers and see their replies