Samaritans launches 'We Listen' suicide prevention campaign with Network Rail
A survey has revealed that the majorty of people feel thay cannot be open about their true emotions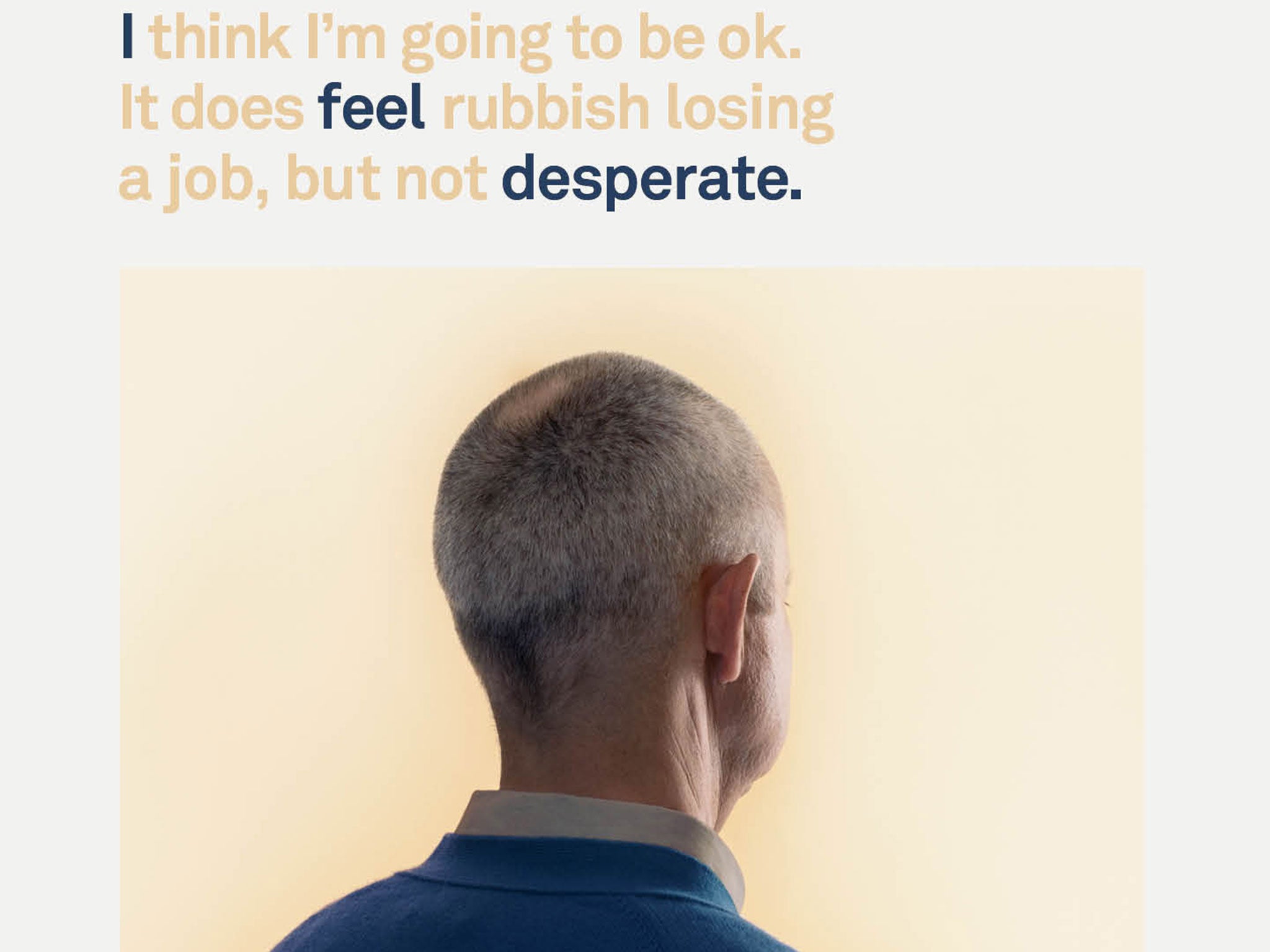 The emotional strain that adults in the UK feel they are under has been highlighted by a survey which shows that most people feel unable to speak out about their true emotions.
The findings were published by the Samaritans charity, as it launched a new suicide prevention campaign with Network Rail.
Research featuring responses from 1,600 adults also showed that while two-thirds of people in the UK believe they are good listeners, only 23 per cent believe they can talk to someone about their feelings.
The We Listen project by the charity which runs a suicide prevention helpline features posters where people claim to be coping, but words highlighted in bold reveal they are in fact struggling.
"I've been trying hard to not feel lost. To feel like there's still a bit of hope", reads one of the posters to be displayed in stations.
Staff from the train operator saved 450 people from harming themselves on the network in the past year, with 5 per cent of suicides occuring in the rail environment, according to the charity.
Overall, the charity responds to over 5.3million calls for help every year, over phone, email, text and face to face at centres across the UK and Ireland.
The latest figures from the Office for National Statistics showed a small decrease in the total number of suicides across the UK, with the highest rate among men aged between 45 to 59. In total, 6,122 people took their own lives in 2014.
David Sidwell, a 34-year-old chef, is among those to reach out to the charity after stress at work and a relationship breakdown caused him to develop depression. When he felt suicidal, he turned to the Samaritans.
Mr Sidwell, from Worcestershire, told the Press Association: "I just shut myself away and was just feeling so alone" and said he found it difficult to talk to people around him.
"I called the Samaritans. They didn't judge, they didn't try to come up with answers, they just listened to everything I wanted to say. That was the main thing. I couldn't do that with my parents or anyone around me.
"It is difficult for men to open up about it, because when you try talking about it with another man they just say 'you are all right - you are just having a bad day'.
"But this wasn't just a bad day, this had been going on for a long time. I had been getting lower and lower and didn't know where to turn or who to talk to."
Seven years on from his ordeal, Mr Sidwell said he is much happier, and has launched his own catering and events management firm where he encourages staff to be open about their problems.
Mental Health Awareness: Facts and figures
Show all 10
The Samaritans hopes the campaign will prompt those who have suicidal thoughts to seek help by contacting its helpline.
The campaign marks the sixth year that Network Rail has worked with the Samaritans, with more than 11,500 rail staff receiving training to help members of the public at risk of harming themselves.
Samaritans chief executive Ruth Sutherland said: "Life's pressures can build, without you even realising. It's all too easy to turn away, ignore how you're feeling, and put on a brave face.
"But you don't have to do that with Samaritans. Samaritans volunteers make time for you and really listen to you, because simply being listened to can help you put into words what's really going on in your life and help you find a way through.
"It might be the pressures of family, relationships, work, health, finances - or anything else. Life can be tough, and it's a strength not a weakness to reach out for support."
Ian Stevens, Network Rail's programme manager, said the organisation was "proud" to support the Samaritans and to "help spread the message that you don't have to go it alone with your troubles when life is tough."
Anyone struggling to cope can contact The Samaritans for free on 116 123 or at samaritans.org.
Additional reporting by PA
Join our commenting forum
Join thought-provoking conversations, follow other Independent readers and see their replies