Scarlet fever: Once-feared Victorian disease infecting hundreds of children a week
Illness associated with the Victorian era now infects hundreds of children a week, with no apparent reason for its return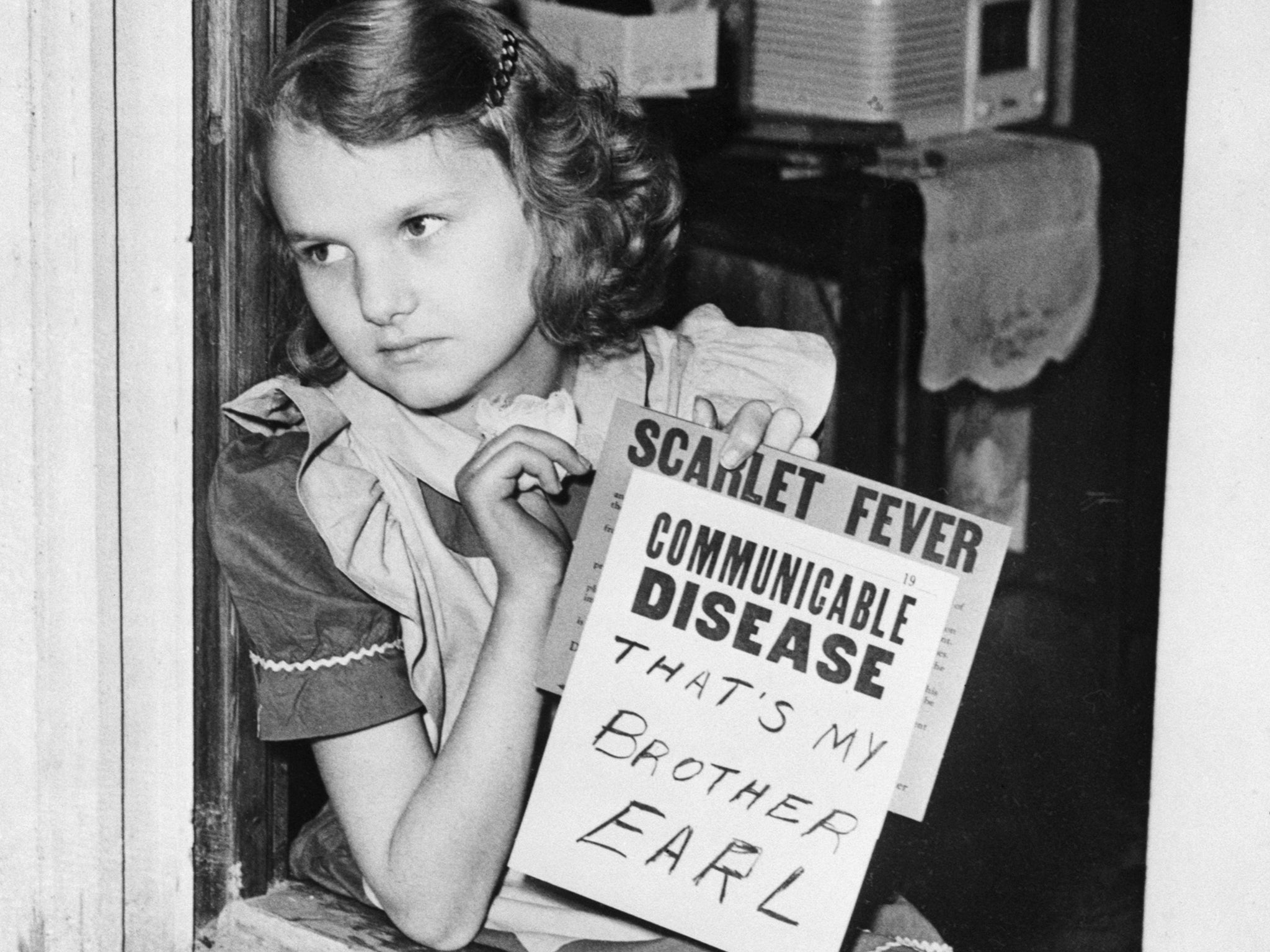 Thousands of children are being infected with scarlet fever as the once feared Victorian disease, a leading cause of infant deaths in the early 20th century, makes a startling comeback.
Cases of scarlet fever have reached a 50-year high, with more than 17,000 cases confirmed last year – the highest since the 1960s. There have been more than 6,100 cases since September last year, and the peak season is from now until the middle of April. Around 600 cases are currently being recorded each week.
Family doctors across the country are now being told to keep watch for scarlet fever by Public Health England, and parents are being told how to spot the symptoms.
The Independent on Sunday reported last year that scarlet fever was one of a number of diseases rife in the Victorian era, along with scurvy, cholera and whooping cough, that have increased since 2010. But doctors say scarlet fever, if treated, is no longer the death sentence it once was, thanks to antibiotics and better hygiene. Experts say it is unclear why it is making a comeback. There is no vaccine.
Dr Girish Patel, a family doctor in Salford, said: "I've definitely seen more cases in the past six weeks than I've ever seen. We are likely to see a large increase this year. Around eight out of 10 of patients who have it are under 10. It can still lead to complications if it is not treated, so it is important that parents take their child to a see a doctor if they suspect they have the symptoms."
Health news in pictures
Show all 40
Scarlet fever is caused by bacteria that can cause severe and life-threatening diseases. Doctors must inform health protection teams whenever they suspect a new case. Cases occur most often in winter and spring, with symptoms including a rash, a sore throat, flushed cheeks, a swollen tongue and a pinkish red rash on the chest and stomach.
Unusually high numbers of cases were first noted in 2014. Medics say the reasons for the rise are unclear, but may reflect a "natural cycle" of the disease. Investigations are ongoing, although tests have ruled out the emergence of a new strain of the infection.
All parts of the country have experienced a rise in cases, but Yorkshire and the Humber has been the hardest hit, with 832 cases in the six months since September. There have been 731 cases in the East Midlands, 593 in London and 586 in the West Midlands.
Meningitis: Signs and Symptoms
In the past week alone, there have been reports of outbreaks in Carlisle, Lincolnshire and Wrexham. Dr Ebere Okereke, consultant in communicable disease control with Public Health England in West Yorkshire, said: "Symptoms usually clear up within a week and the majority of cases get better without complications, as long as the recommended course of antibiotics is completed."
Dr Theresa Lamagni, Public Health England's head of streptococcal infection surveillance, said: "As scarlet fever is highly contagious, children or adults diagnosed with scarlet fever are advised to stay off school or work until at least 24 hours after the start of antibiotic treatment."
Join our commenting forum
Join thought-provoking conversations, follow other Independent readers and see their replies