Seven million 'marijuana tweets' sent in a single month – with pro-drug messages outnumbering those against by 15 to one, study finds
Experts have now raised concerns about the number of marijuana-related tweets, the majority of which were sent by those under the age of 25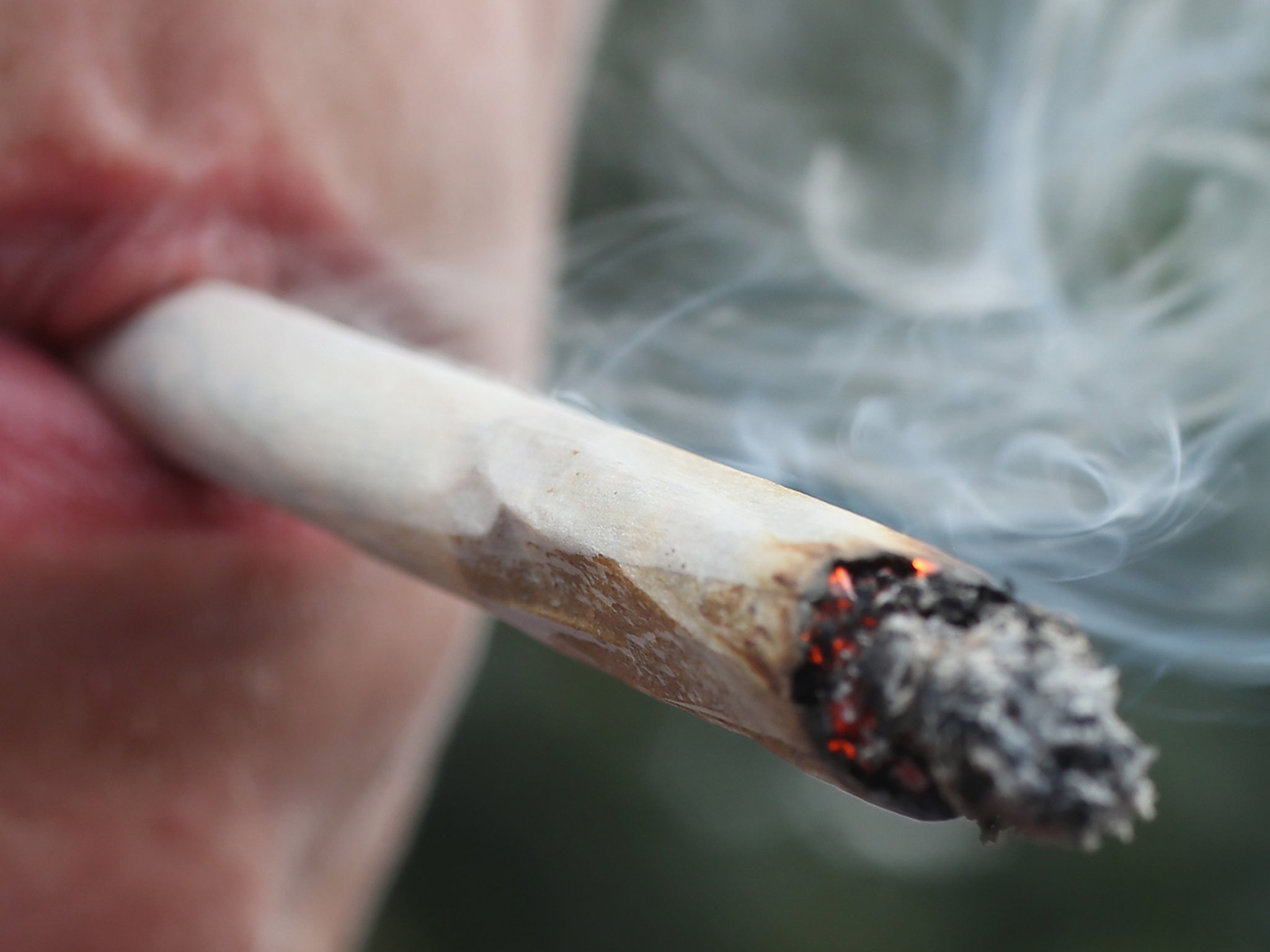 Research into the number of tweets which refer to marijuana has found more than seven million messages mentioning the drug were sent in a single month - with pro-cannabis messages outnumbering those opposed to the drug by 15 to one.
Experts have now raised concerns about the number of marijuana-related tweets, the majority of which were sent by those under the age of 25.
Analysis of a random sample of the 7.6m tweets found 77 per cent were pro-marijuana, with 18 per cent neutral and five per cent against.
Psychiatrist and lead author Dr Patricia Cavazos-Rehg, from the Washington University Institute for Public Health, raised concerns about young people using the drug.
She said: "It's a concern because frequent marijuana use can affect brain structures and interfere with cognitive function, emotional development and academic performance.
"The younger people are when they begin using marijuana, the more likely they are to become dependent. A lot of young people will phase out of marijuana use as they get older, but unfortunately, we're not good at predicting who those individuals are."
The findings, which have been reported in the Journal of Adolescent Health, were based on searches of terms such as "joint", "blunt", "weed", "stoner" and "bong" between February 5 and March 5 last year.
The researcers, working with social media analytics company Simply Measured, found more than 7.6 million messages which referenced the drug.
Dr Cavazos-Rehg said: "Many people believe marijuana use is harmless, and social media conversations almost certainly drive some of those opinions, making the drug appear socially acceptable.
First legal cannabis sales in Washington
Show all 10
"Although we can't yet link pro-pot tweets to actual drug use, we should be worried because many people are receiving these messages are at an age when they are most likely to experiment with drugs and develop problems with substance use."
According to the study, those posting pro-cannabis messages were mainly encouraging use of the drug and its legalisation.
Claims about the drug's health benefits were also made by those in support of the drug.
Researchers said a total of ten per cent of the pro-marijuana tweets were sent by people claiming to be taking the drug or high at the time.
Those opposing the drug often stated users were "losers" or unproductive and that taking cannabis was unattractive, researchers said.
Anti-cannabis tweets also stressed the drug was harmful or that the person responsible for the tweet was against it being legalised.
The research has been published as a new study this week suggested cannabis can ease chronic pain more effectively than conventional medicines.
Researchers from the Australian National Drug and Alcohol centre found patients who used the drug said it eased their symptoms better than opioid medications, which are highly addictive and can cause accidental overdoses.
The study analysed 1,500 patients, aged in their late 40s and early 50s, who suffered from conditions including back pain, migraines and arthritis, and were being prescribed with heavy-duty opioid medications, such as morphine and oxycodone.
Additional reporting by AP
Join our commenting forum
Join thought-provoking conversations, follow other Independent readers and see their replies