Up to a million British women may suffer from psychosis due to PMS, gynaecologist warns
'I got psychosis and started seeing things which weren't there. It happened just like that', one woman told The Independent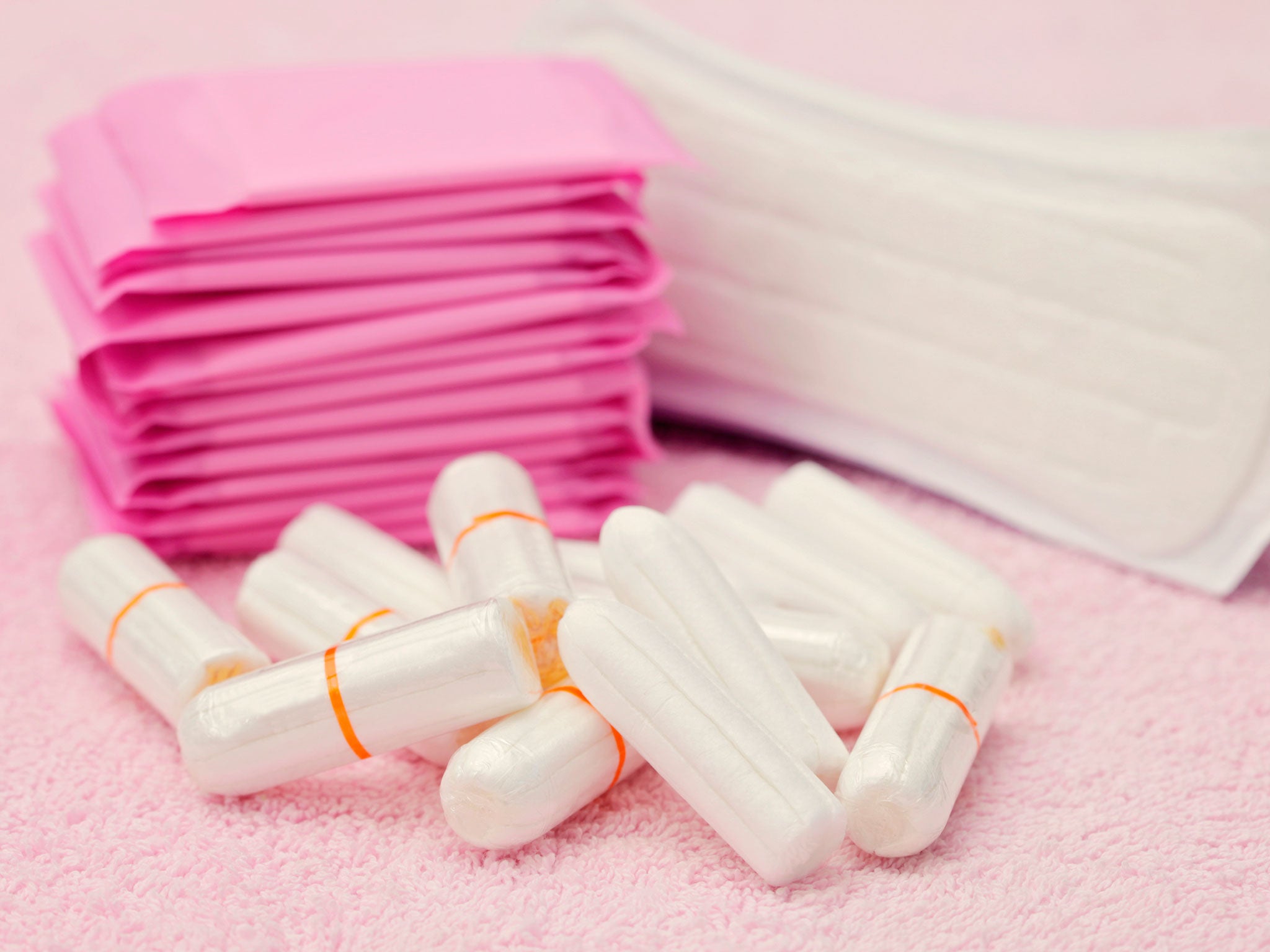 Up to a million British women may be suffering from an extreme form of PMS which can cause them to go into psychosis or severe depression due to their menstrual cycle, a senior gynaecologist has warned.
Dr Nick Panay, gynaecological expert at Chelsea and Westminster Hospital and Professor of Gynaecology at Imperial College London, told The Independent that the condition means women can experience hallucinations, depression and psychosis, but that it is not being taken seriously enough by medical professionals amid lingering taboos about mental health and periods.
Pre-menstrual dysphoric disorder (PMDD) has traditionally been sidelined in both medical practice and discourse. Dr Panay explains the condition "is triggered by hormonal changes in women who have a genetic vulnerability to these changes. It leads to distressing psychological and physical symptoms. The psychological symptoms such as mood changes, irritability and loss of confidence are particularly distressing, leading to difficulties in functioning in personal relationships, socially and professionally."
He estimates that "five to 10 per cent of women have the condition, which could mean there are up to one million sufferers in the UK alone."
However, despite how common the condition is, it is seldom discussed and medical students receive little or no training on the issue, while academic research about PMDD is also scant. Dr Panay says women are being let down by a toxic mix of "poor education of the public regarding the condition; poor education of health professionals at university and postgraduate level; social stigma/taboo and prejudice that this is not a 'real' condition."
Sarah Bannister's symptoms first started at puberty. She told The Independent: "I was 14 when I started my period. Teachers at my school first noticed that I was behaving differently, alternating between being loud and over the top and then anxious and low. This only lasted a week and then I was fine for another three weeks.
"A few months later it got worse, I got psychosis and started seeing things which weren't there. It happened just like that. I got taken to hospital."
Speaking about her experiences now, she is an upbeat and articulate young woman who wants to raise awareness of severe PMS so that other women won't have to go through the difficult process she did. After being admitted to a Child and Adolescent Unit for mental health treatment her family noticed a pattern in her symptoms and realised there was a connection with her monthly cycle. Her parents tracked her symptoms and spotted that the day she menstruated she would become her 'normal self'. After researching the issue online, they found PMS gynaecological expert Professor Shaughn O'Brien who convinced Sarah's psychiatrist to consider severe PMS as the explanation for what she was experiencing.
Sarah was referred to an NHS gynaecological specialist clinic who treated her for severe PMS and gave her hormonal treatment. She says she has been lucky to have a supportive family who researched the condition and supported her in approaching the right doctors. Gynaecologists prescribed a GNRH analogue treatment to stop ovulation. Sarah has to have addback HRT which started as oestrogen patches and a Mirena IUD but she has recently had an oestrogen implant fitted and switched to the lower dose Jaydess IUD. She also takes a low dose of an anti-psychotic.
However, while such treatments help to stop the hormonal fluctuations, they do not cure it outright. A hysterectomy, which ends ovulation altogether, would be required to eliminate severe PMS but the procedure can be irreversible, meaning it is a difficult decision for any young person to make as they weigh up their mental health with possible future wishes to have a family.
Health news in pictures
Show all 40
Sarah says one barrier which needs to be overcome to improve life for people with this condition is lack of awareness and knowledge among medical professionals and society at large. As the cause is hormonal and the symptoms are similar to bipolar disorder the condition represents an overlap between two medical areas. Mental health is still stigmatised in society and the menstrual cycle is still seen as taboo, creating a 'double bind' of prejudice and stigmatisation.
She says: "So many people have PMS and experience mood changes in the second half (luteal phase) of their menstrual cycle which magically resolves on day one or two of their cycle. If they are not tracking their cycle (with an app such as Clue) they don't realise that the cause is hormonal."
"It's always been a battle to convince people that it's real and serious and not just 'period stuff'. I hope that all young girls going through puberty start tracking their cycles using a diary or the Clue App so that they are better informed and in control and know that the reason they are feeling low or moody might be because they are about to get their period. Teachers and parents can help a lot with this. This condition has nearly killed me. It can be debilitating and it's very serious."
You can find out more about severe PMS on the National Association for Premenstrual Syndrome website.
Join our commenting forum
Join thought-provoking conversations, follow other Independent readers and see their replies