Sex-selective abortions should be allowed at any stage, says BMA ethics professor
'It is the women's right to decide. It's her body. She is the one taking the risks,' says Wendy Savage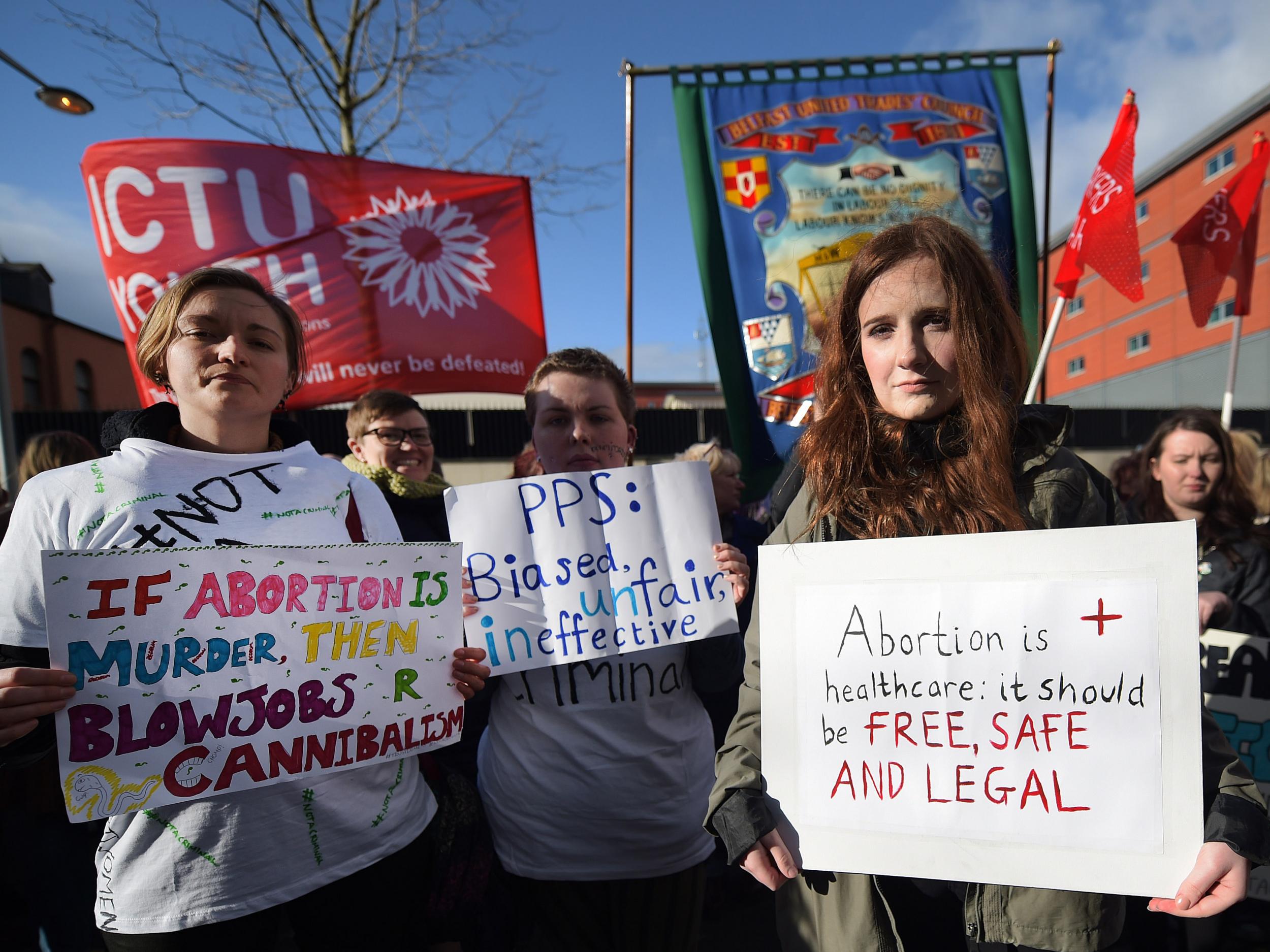 There is no evidence sex-selective abortion is a problem in the UK, reproductive rights campaigners have said following criticism over calls for pregnant women to be told the sex of their foetus.
Senior doctors' union member Wendy Savage said it was "outrageous" that some doctors withheld information about the gender of unborn babies due to fears over sex-selective abortions.
Professor Savage told the Mail on Sunday that forcing women to give birth to a child of a sex they do not want to have "is not going to be good for the eventual child, and it's not going to be good for [the mother's] mental health."
She also said people should be allowed to have an abortion at any stage of a pregnancy and abortion pills should be available online without the need to see a doctor or nurse.
Parents wanting to find out the sex of their baby can usually do so in a mid-term scan at between 18 to 21 weeks but some hospitals have a policy of not telling them, according to the NHS Choices website.
"Because of this sort of anxiety some places won't tell the woman the sex of the foetus, which is outrageous. It's her body and her foetus, so she should have that information," said Professor Savage.
"It is the women's right to decide," she told the newspaper, speaking in a personal capacity. "It's her body. She is the one taking the risks."
The Mail on Sunday published the interview with the 81-year-old women's rights campaigner, who sits on the ethics committee of the British Medical Association (BMA), on the front page with the headline: "Let mothers abort babies of 'wrong' sex".
The UK's own abortion ban, explained in 3 minutes
Conservative MP Mark Field called Professor Savage's views "extreme" and told the newspaper: "Suggesting that women should be able to abort babies solely because they happen to be either male or, much more usually, female, is utterly abhorrent.
"To have someone like Wendy Savage with her extreme views at the heart of the BMA is a very worrying sign. The majority of people in this country, even those who support abortion, think sex-selective abortion is a step too far."
And pro-life campaigner Aisling Hubert said it was "incredibly disturbing and very worrying that [Professor Savage] would see children as little more than a commodity to fit the wants and the fancies of parents," according to Christian magazine Premier.
The British Pregnancy Advisory Service (Bpas) said it was "totally appalled" by the Mail on Sunday's front page "demonising Wendy Savage, a doctor who has devoted her life to supporting pregnant women."
Official statistics show there is no evidence sex-selective abortion was a problem in the UK, said Bpas, the UK's leading abortion provider, in a statement posted online.
"There is no evidence sex selective abortion is an issue in this country, as Department of Health statistics show," it said.
"Wendy believes women should not be prosecuted for causing their own abortion with pills bought online. We agree and so do two thirds of the public.
"We stand by Wendy Savage and are forever grateful for all she has done for pregnant women over a career spanning decades."
In some areas of the world, there are up to 25 per cent more male births than female births due to sex-selective abortion, which is said to be behind 117 million "missing" women in Asia and eastern Europe, according to the United Nations Population Fund.
But a report published last year by the Department of Health found "no substantiated concerns of gender abortions occurring in England, Wales and Scotland."
Some hospitals have said staff shortages or concerns over accuracy mean sometimes it is not possible to disclose the sex of the foetus to pregnant people.
Professor Savage's comments come after MPs passed a proposal to decriminalise abortion in the House of Commons last week.
The move is largely symbolic as the 1967 Abortion Act effectively decriminalised terminations in England and Wales 50 years ago, on the condition of doctors' approval and subject to time limits.
Critics say the law does not go far enough as people who do not meet these conditions who have an abortion, such as those who buy abortion pills online, are committing a criminal offence.
Under current laws, abortion is legal up to 24 weeks if signed off by two doctors. Professor Savage said it was very rare for women to seek terminations after this stage.
Health news in pictures
Show all 40
"In my career, I have only had a couple of cases over 24 weeks. So it's not something that women tend to do," she said. "This is another myth propagated by the anti-abortion lobby, like women wanting sex selection."
A BMA spokesperson said Professor Savage was not speaking on behalf of the union, which supports the current law on abortion.
"The BMA supports the current law on abortion. Though we recognise the diversity of opinion amongst membership, we advise members to act within the boundaries of the law and their own conscience," they said.
"Given the range of views on this subject, patients must be entitled to impartial and objective medical advice and treatment."
Join our commenting forum
Join thought-provoking conversations, follow other Independent readers and see their replies