Short bursts of vigorous exercise helps prevent early death, says study
Scientists found that those who engaged in some kind of vigorous exercise such as jogging lived longer on average than those who exercised gently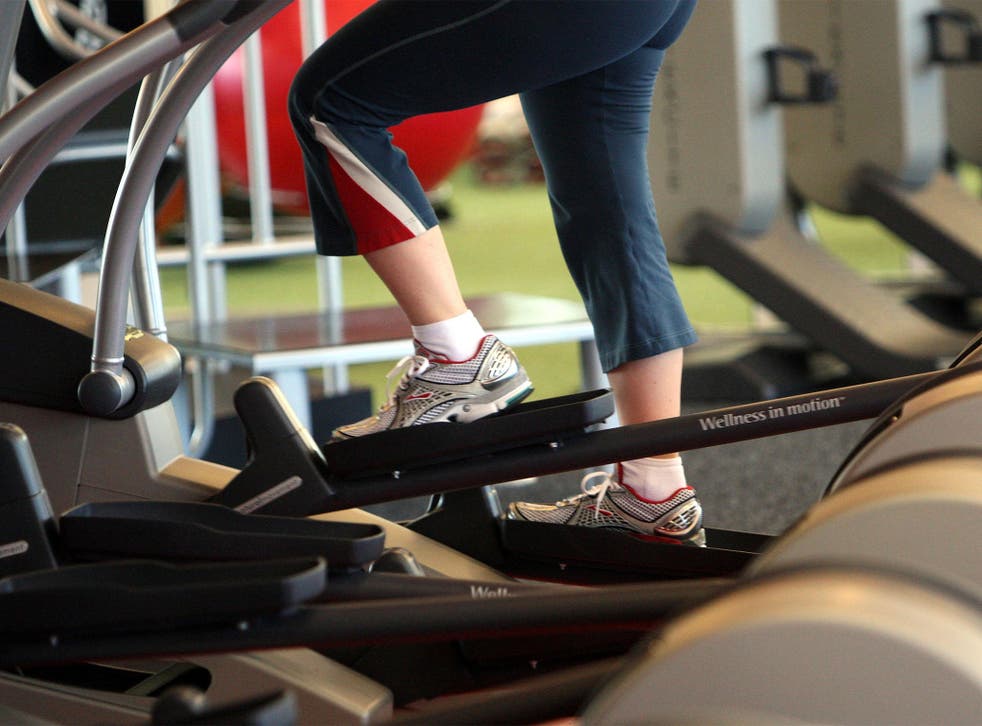 Short spurts of vigorous exercise that get you out of breath are better than longer bouts of gentle exercise when it comes to preventing an early death, according to a study of middle-aged men and women.
Scientists followed more than 200,000 people for six years and found that those who engaged in some kind of vigorous exercise such as jogging or aerobics lived longer on average than those who exercised gently.
The researchers believe the effect was statistically significant, lowering the risk of premature death by between 9 and 13 per cent compared to those who undertook moderate exercise only, such as gentle swimming or household chores.
The findings contradict the basic assumption of current health advice which is that two minutes of moderate exercise is roughly equivalent in terms of health benefits to one minute of vigorous exercise, said the researchers.
Current World Health Organisation guidelines, adopted in the UK, are that adults should exercise with moderate activity for 150 minutes per week or 75 minutes if the activities are vigorous, said Melody Ding of the University of Sydney, a co-author of the study.
"The guidelines leave individuals to choose their level of exercise intensity, or a combination of levels, with two minutes of moderate exercise considered the equivalent of one minute of vigorous activity," Dr Ding said.
"It might not be the simple two-for-one swap that is the basis of current guidelines. Our research indicates that encouraging vigorous activities may help to avoid preventable deaths at an earlier age," she said.
The study, published in JAMA Internal Medicine, found that the health benefits of vigorous exercise were true for middle aged men as well as women, and extended to people with weight problems and pre-existing cardiovascular disease.
"Our research indicates that even small amounts of vigorous activity could help reduce your risk of early death," said Klaus Gebel of James Cook University in Cairns, Queensland, the lead author of the study.
"The benefits of vigorous activity applied to men and women of all ages, and were independent of the total time spent being active. The results indicate that whether or not you are obese, and whether or not you have heart disease or diabetes, if you can manage some vigorous activity it could offer significant benefits for longevity," Dr Gebel said.
The participants in the study were classified into three groups. Those said that up to 30 per cent of their activity was vigorous had a mortality rate 9 per cent lower than those with no vigorous exercise, while those who reported more than 30 per cent vigorous activity had a 13 per cent reduction in mortality.
Dr Gebel warned however that people who do not exercise regularly should talk to their doctor first before considering an exercise regime of vigorous activity that could seriously raise their heartbeat or get them out of breath.
"For those with medical conditions, for older people in general and for those who have never done any vigorous exercise before, it's always important to talk to a doctor first," Dr Gebel said.
"Previous studies indicate that interval training with short bursts of vigorous effort, is often manageable for older people, including those who are overweight or obese," he said.
Register for free to continue reading
Registration is a free and easy way to support our truly independent journalism
By registering, you will also enjoy limited access to Premium articles, exclusive newsletters, commenting, and virtual events with our leading journalists
Already have an account? sign in
Register for free to continue reading
Registration is a free and easy way to support our truly independent journalism
By registering, you will also enjoy limited access to Premium articles, exclusive newsletters, commenting, and virtual events with our leading journalists
Already have an account? sign in
Join our new commenting forum
Join thought-provoking conversations, follow other Independent readers and see their replies