Six million went to A&E because they failed to get an appointment with their GP
Two-week waits for routine appointments with family doctors could soon become commonplace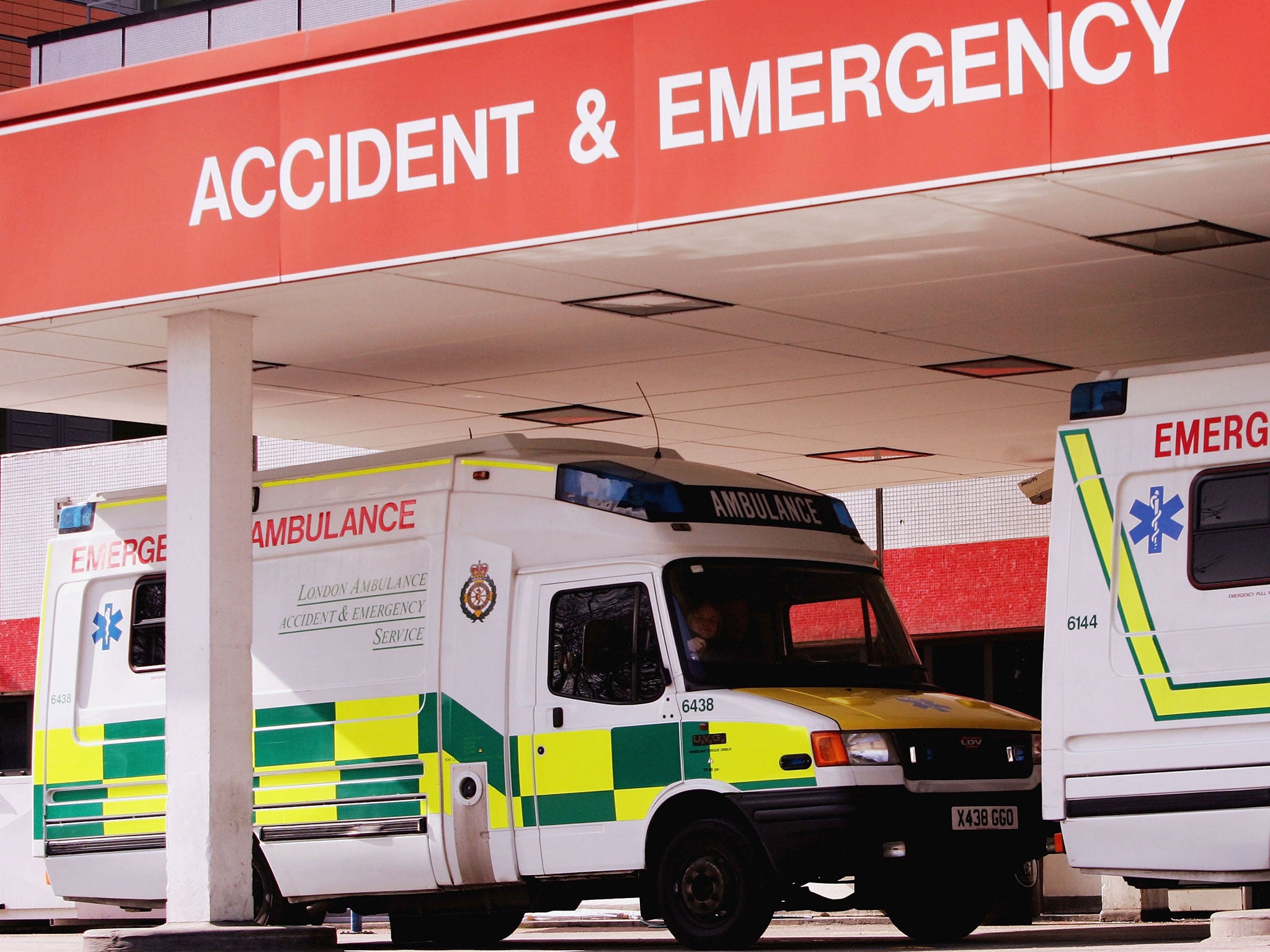 Millions of people are turning up at accident and emergency departments asking for medical help because they face long delays to get an appointment with their family doctor, a study published today warns.
The problem appears to be worsening, with nearly six million patients heading to their local hospital in 2012-13 following problems in fixing a convenient time to see their GP. The trend will add pressure to hospitals which are under growing financial strain. Some experts believe the NHS faces a £2bn funding black hole as it struggles to keep pace with an ageing population and medical inflation.
Attendances at A&E departments have risen sharply in recent years and researchers from Imperial College, London, writing in the British Journal of General Practice, point to an explanation for the increase. Based on analysis of the GP Patient Survey for 2012-13, they found 1.7 per cent of all their patients had visited A&E because they could not get a timely appointment at their local surgery.
That would equate to around 5.8 million visits to English A&E departments over the year – or more than one-quarter of attendances. The British Medical Association (BMA) recently warned that two-week waits for routine appointments with family doctors could soon become commonplace. Last year David Cameron called for GP surgeries to open in the evenings and at weekends to fit in with working lifestyles. He also suggested more doctors should give advice through video consultation or email.
Dr Richard Vautrey, deputy chairman of the BMA's GP committee, said: "General practice is under intense pressure from a combination of rising patient demand and funding cuts. There are not enough GPs and other staff available to treat the sheer number of people coming through the surgery door. However, given the unsustainable strain on GP services, it is understandable patients are becoming frustrated at the number of appointments available, something GPs are just as concerned about."
Dr Maureen Baker, chairwoman of the Royal College of GPs, said: "This research is further evidence of the crisis in general practice, with family doctors heaving under the strain of rocketing patient demand."
But Dr Clifford Mann, president of the College of Emergency Medicine, said: "In our experience most patients we see have made the right call in coming to A&E. "We recently conducted our own research and found 15 per cent of patients who attended could be safely redirected to their GP. This is less than the number estimated in the research by Imperial College, but still represents 2.1 million patients per year."
Yesterday it was reported that nearly 300,000 patients visited A&E last week, a new record, while waiting time targets were missed for the 49th week in a row. Some Tory MPs are now calling for increase in NHS funding.
Ben Dyson, director of commissioning policy and primary care at NHS England, said: "Since 2002-03, the money the NHS spends on GP services has increased by a third and patient consultations have been increasing year-on-year, but patients should not be unable to get appointments. A major programme to help transform GP services has begun, including flexible appointment times and modernising access to services, with greater use of telephone, email and video consultations.
Join our commenting forum
Join thought-provoking conversations, follow other Independent readers and see their replies