'Skunk' cannabis can cause 'significant' brain damage
Researchers at King's College London found there were higher levels of the psychoactive chemical THC present in the drug than 10 years ago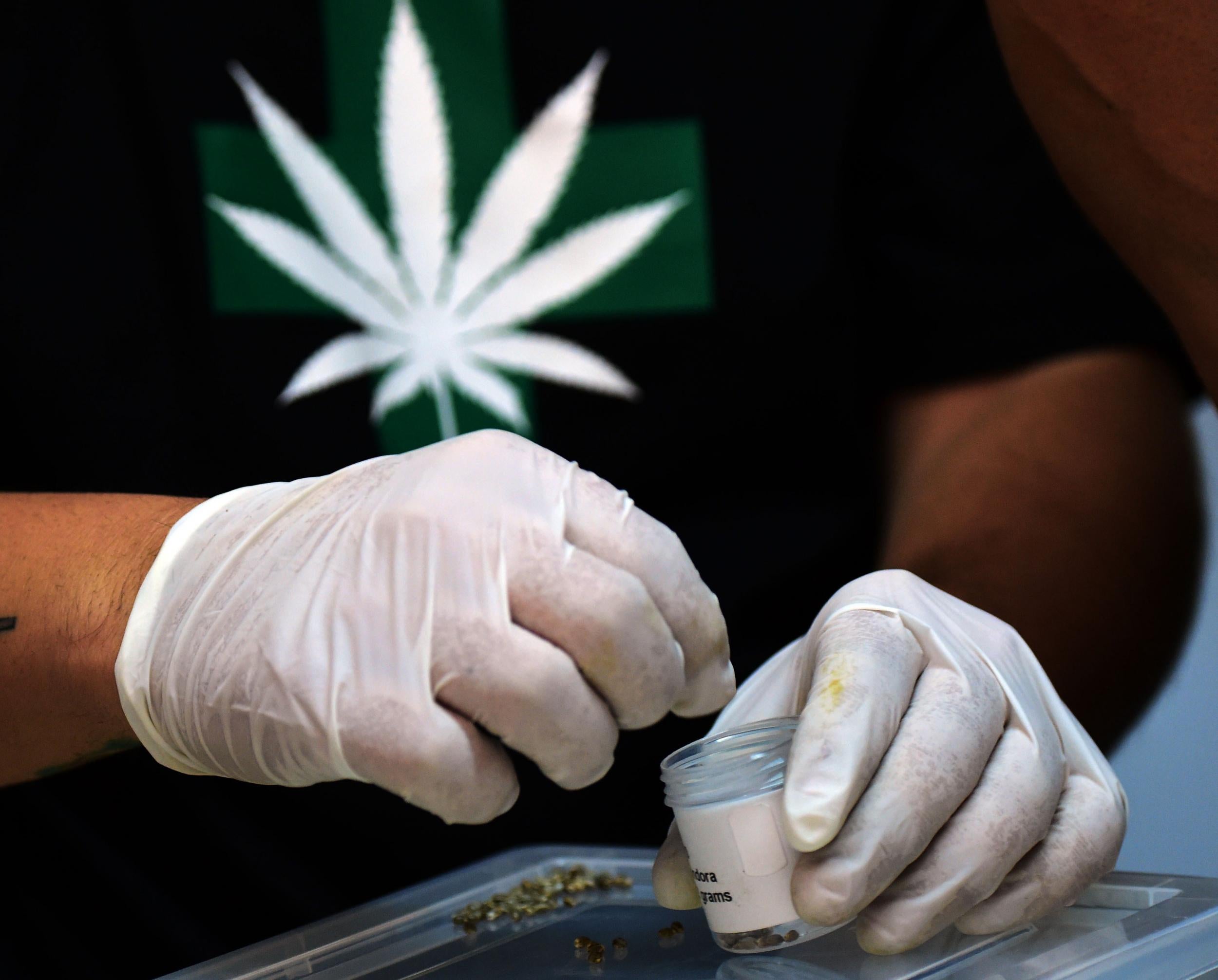 Smoking super-strength cannabis can cause "significant" brain damage, research has suggested.
The new study by researchers at King's College London found the strong "skunk" variant of the plant damaged the corpus callosum - the part of the brain which carries signals between the brain's left and right sides.
This can lead to an increased risk of mental illness and psychotic symptoms such as hallucinations and slow down brain activity.
The scientists found higher levels of the chemical Delta-9 tetrahydrocannabinol - also known as THC - in "skunk" than had been present ten years ago.
Dr Paola Dazzan, from the Institute of Psychiatry, Psychology and Neuroscience at KCL, who led the study said: "We found that frequent use of high potency cannabis significantly affects the structure of white matter fibres in the brain, whether you have psychosis or not.
"This reflects a sliding scale where the more cannabis you smoke and the higher the potency, the worse the damage will be."
Using imaging technology, the researchers examined the corpus callosum of 56 patients who had reported the first symptoms of psychosis at South London and Maudsley Foundation Trust.
They also examined 43 other healthy brains from volunteers.
Health news in pictures
Show all 40
Both groups were in their late twenties. Half of the healthy patients admitted smoking cannabis daily compared to 70 per cent of the people with psychosis.
Dr Tiago Reis Marques, a senior research fellow at KCL, said: "The white matter damage was significantly greater among heavy users of high potency cannabis than in occasional or low potency users."
The researchers said the findings showed an "urgent need" to educate the public about the dangers of repeated high-potency cannabis use.
Join our commenting forum
Join thought-provoking conversations, follow other Independent readers and see their replies