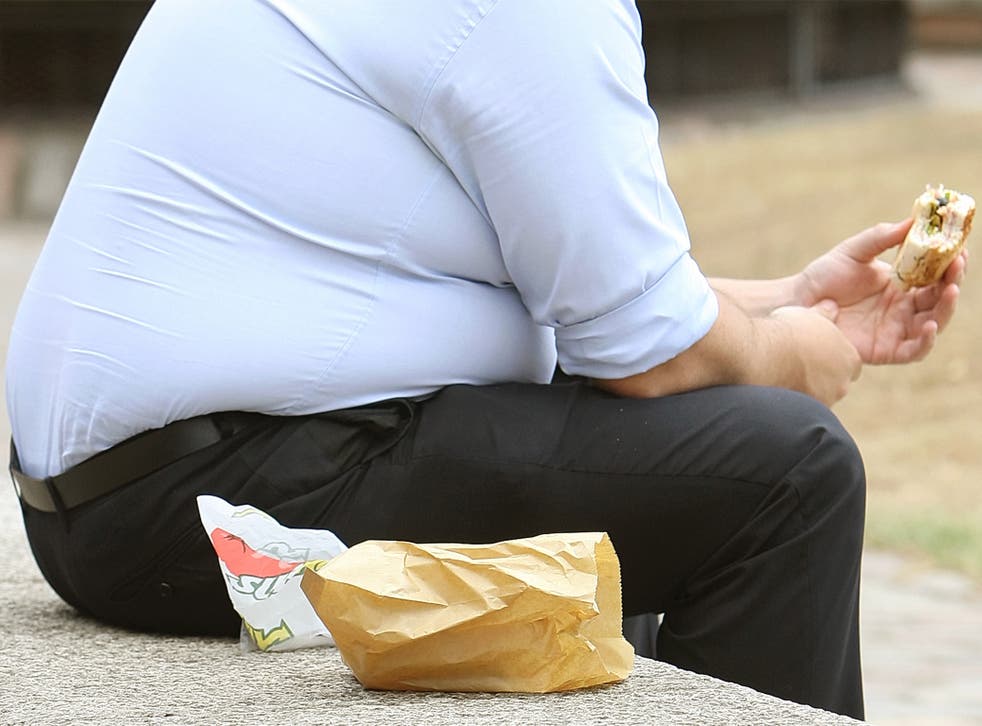 Smokers and the obese in Devon will be barred from operations as part of NHS cost cutting
Patients will have to make lifestyle changes before they are eligible for surgery
Pavan Amara
Thursday 04 December 2014 00:04 Comments
Smokers and the morbidly obese in Devon will be denied routine operations unless they make lifestyle changes, as NHS hospitals in the county attempt to cut costs.
The plans were revealed by the Clinical Commissioning Group that organises most of the health treatment in Devon. On the same day, the Government unveiled an extra £2bn of NHS funding nationally, but trusts in Devon face a £14.5m deficit and say they need to make the cuts to help meet waiting-list targets.
Before obese patients are eligible for surgery, they will need to lose 5 per cent of their body weight and smokers will need to have quit for a minimum of eight weeks.
The Northern, Eastern, and Western Devon Clinical Commissioning Group (NEWDCCG), which made the decision, also said it would be providing only one hearing aid to people with hearing difficulties rather than the usual two. Shoulder surgery will also be restricted, but IVF treatment or Caesarean sections will still be carried out when needed.
Last month, the same commissioning group decided to delay hip and knee operations for the morbidly obese, saying it would take "urgent and necessary measure" to prioritise major treatment.
According to Public Health England, 64 per cent of adults are overweight in England, with the reasons cited including lack of physical activity and poor diet. The British Medical Association estimates that 20 per cent of the population are regular smokers. Medical professionals class patients with a body mass index of 35 or more as morbidly obese.
The NEWDCCG said all the decisions were "interim commissioning positions" and would require further consultation. Patients with a date for surgery will not be affected but will be offered weight management or support to quit smoking.
Dr Tim Burke, the chairman of the group, said: "All of these temporary measures relate to planned operations and treatments, not those which must be done as an emergency or to save lives. We recognise that each patient is an individual and where their GP or consultant feels that there are exceptional circumstances we will convene a panel of clinicians to consider the case."
The NEWDCCG said it would announce more cost-cutting measures "in due course". Dr Burke said: "We don't underestimate how difficult it will be for some people to lose weight or stop smoking, and we will continue to support them. The group has a legal duty to live within its financial resources and the prioritisation of services is helping us to do that."
Register for free to continue reading
Registration is a free and easy way to support our truly independent journalism
By registering, you will also enjoy limited access to Premium articles, exclusive newsletters, commenting, and virtual events with our leading journalists
Already have an account? sign in
Join our new commenting forum
Join thought-provoking conversations, follow other Independent readers and see their replies