Snorting chocolate powder could be the new energy buzz
"We simply don't know the negative effects of snorting the powder over a period of time," surgeon Dr Chatrath tells The Independent.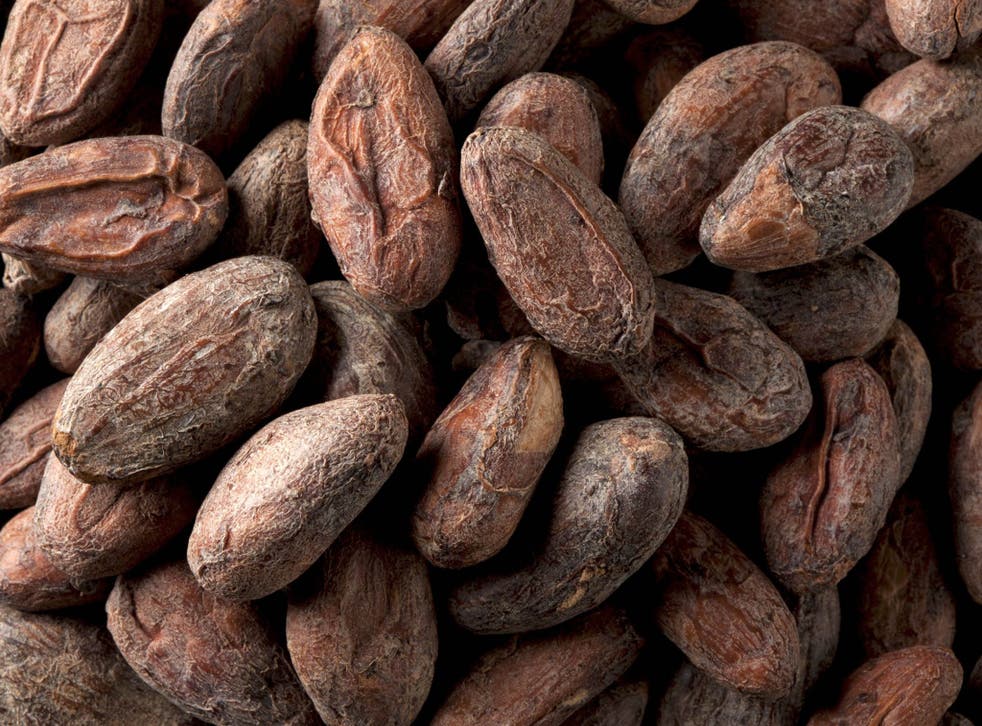 A company called Legal Lean is touting snortable chocolate known as Coco Loko as a legal, drug-free energy kick.
A potential replacement for caffeinated drinks, the powder shares some of their common ingredients including guarana and ginko biloba. However, the health negatives remain largely unknown and the FDA has not yet approved the powder in the US.
And ear, nose and throat surgeon Dr Paul Chatrath warned that the side-effects could potentially be unpleasant.
"We simply don't know the negative effects of snorting the powder over a period of time," he told The Independent.
Legal Lean, based in Orlando, sell the product in a tin of ten servings at $24.99 (£19.30). The company's founder, 29-year-old Nick Anderson, came across the idea a few months ago when he heard about the trend catching on in Europe. He told The Denver Post that he first thought it was a hoax.
"And then I tried it and it was like, okay, this is the future right here."
But some customers remain unconvinced. After trying the product, member BodyAndBeats wrote on a drugs-forum.com post: "All I felt was drowsy tbh."
The chocolate buzz lasts between 30 minutes and an hour, according to the company, which sells 40,000 bottles of the product a month.
Mr Anderson likens the effects to those created by an energy drink: "Like you're euphoric but also motivated to get things done."
As with nasally inhaled vaccines and medicines, the ingredients of the substance are dissolved into the nasal mucus membranes.
"The nasal lining has a good blood supply, enabling quick absorption into the blood stream so there are some very good reasons people want to try this", Dr Chatrath explains to The Independent.
What it's like to recreate your head using chocolate

Show all 5
Dr Chatrath says that the effects are likely to be very much less potent than those of cocaine. Whilst the cocoa powder is unlikely to cause dangerous thinning of the nasal lining and damaging holes or perforations, the precise effects are as yet unknown.
The powder could also leave harmful residues that can block the nose, dry out the nasal passages or cause burning sensations that indicate inflammation, according to Dr Chatrath.
When we eat chocolate a fraction is also absorbed underneath the tongue within 10-15 minutes. Dr Chatrath says the cocoa kick would be faster when absorbed into the nasal mucosa, depending on how finely grained the powder.
"Unless they can show or prove that the kick is definitely without any side effects or negatives I'm not sure I see the point of it", Dr Chatrath added.
Register for free to continue reading
Registration is a free and easy way to support our truly independent journalism
By registering, you will also enjoy limited access to Premium articles, exclusive newsletters, commenting, and virtual events with our leading journalists
Already have an account? sign in
Register for free to continue reading
Registration is a free and easy way to support our truly independent journalism
By registering, you will also enjoy limited access to Premium articles, exclusive newsletters, commenting, and virtual events with our leading journalists
Already have an account? sign in
Join our new commenting forum
Join thought-provoking conversations, follow other Independent readers and see their replies