Stress from social media could lead to addiction, says new study
Frequent users of social media sites were found to develop 'techno stress'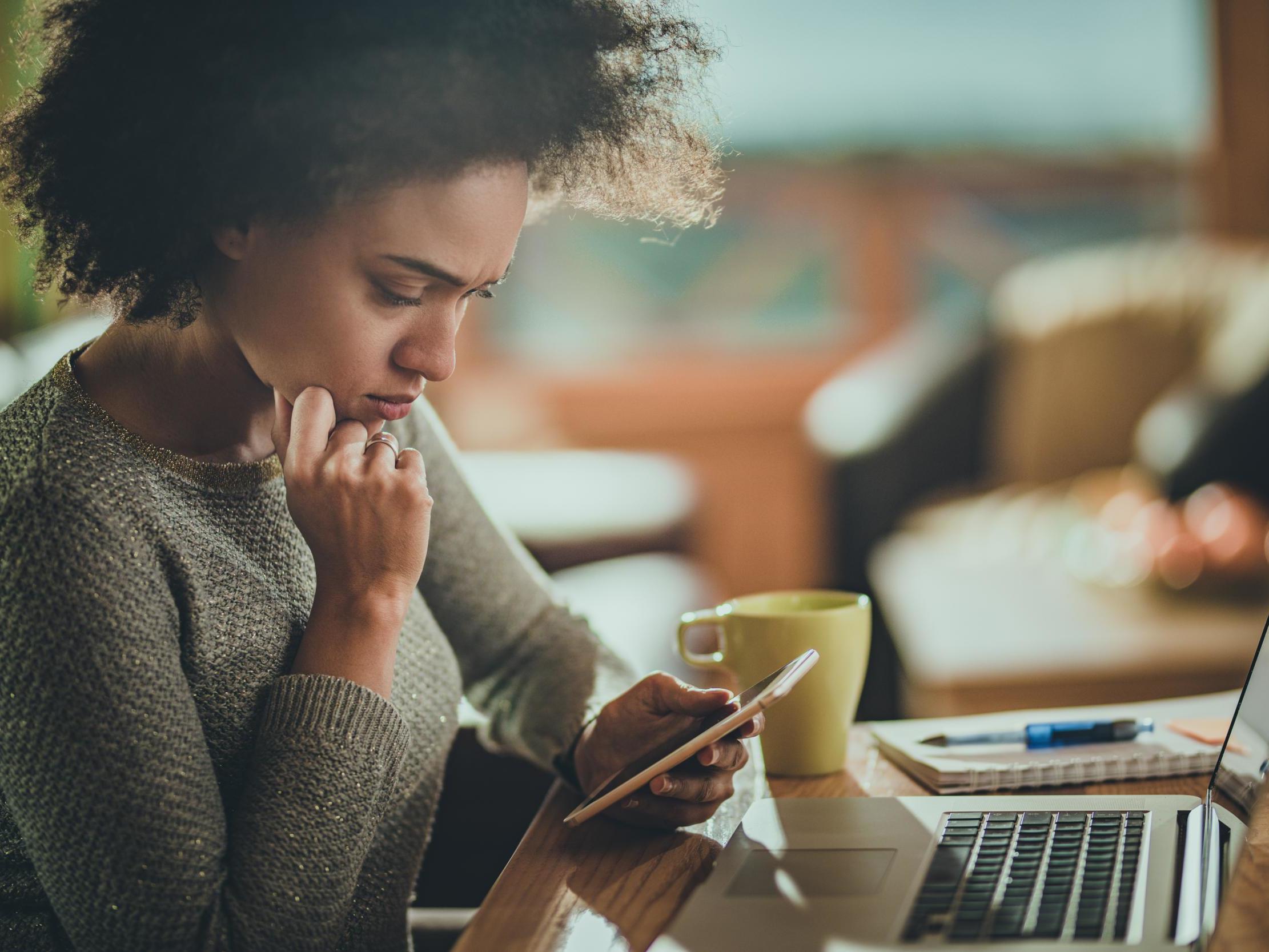 Facebook users who find using Facebook stressful are at higher risk of becoming addicted to the site, according to new research.
Researchers from Lancaster University and Friedrich-Alexander Univeristät in Germany studied 444 Facebooks users and discovered that the more frequently they logged in to the platform, the more likely they would be to remain on the site.
Users also reported switching between activities on the same site, including chatting to friends, playing games, reviewing news feeds and posting updates.
The researchers, whose study was published on Tuesday in the Information Systems Journal, warned that using different elements of the platform over a longer timeframe led to an increased likelihood of technology addiction, which they nicknamed "techno-stress".
Different forms of techno-stress identified by the team included feeling that the sites were invading users' personal lives, experiencing excessive social demands and social information and being confronted with frequent changes and updates to the platform.
Professor Monideepa Tarafda of Lancaster University Management School, who co-authored the study, said: "While it might seem counter-intuitive, social media users are continuing to use the same platforms that are causing them stress rather than switching off from them, creating a blurring between the stress caused and the compulsive use."
The study investigated the two separate ways Facebook users coped with the stress, noting that some would log off social media, while others chose to divert their attentions elsewhere on the same site.
Professor Sven Laumer of Friedrich-Alexander Univeristät said: "We found that those users who had a greater social media habit needed less effort to find another aspect of the platforms, and were thus more likely to stay within the Social Networking Site (SNS) rather than switch off when they needed to divert themselves.
"The stronger the user's SNS habit, the higher the likelihood they would keep using it as a means of diversion as a coping behaviour in response to stressors, and possibly develop addiction to the SNS."
Christian Maier, an assistant professor at the University of Bamberg, collected the data from the study's participants with Professor Laumer and stated that as social media platforms have a spectrum of features, "users can find they act both as stressors and as a distraction from that stress".
"Even when users are stressed from SNS use, they are using the same platforms to cope with that stress, diverting themselves through other activities on the SNS, and ultimately building compulsive and excessive behaviour," added Maier.
"As a result, they embed themselves in the social network environment rather than getting away from it, and an addiction is formed."
Join our commenting forum
Join thought-provoking conversations, follow other Independent readers and see their replies