GPs should face disciplinary action for prescribing antibiotics to 'pushy patients', says Nice director
New guidance is designed to target 'soft touch' GPs and reduce prescriptions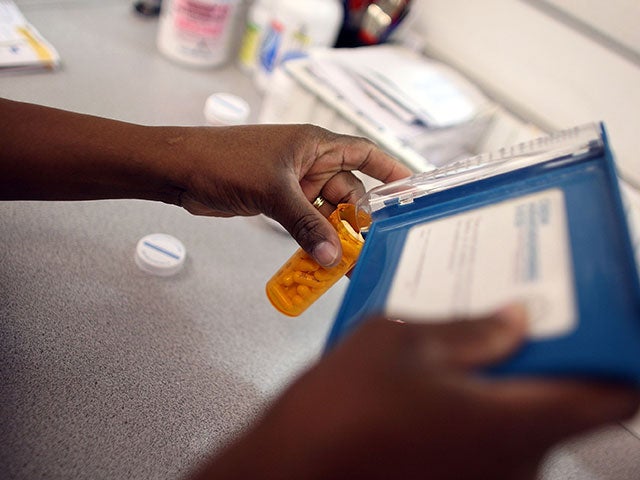 Doctors who unnecessarily prescribe antibiotics to their patients for minor infections should face disciplinary action, says a leading NHS figure.
GPs should also spend more time explaining to their patients why they cannot always receive antibiotics, according to new guidelines aimed at reducing prescriptions and curbing the rise of drug-resistant "superbugs".
Professor Mark Baker, director of the National Institute for Health and Care Excellence's (Nice) centre for clinical practice, warns that "the loss of power of antibiotics threatens the whole basis of modern medicine."
The new guidance will target "soft touch" GPs who, under pressure from patients, prescribe antibiotics for illnesses such as viral infections that do not benefit from antimicrobial drugs designed to combat bacterial and fungal diseases.
Nice said that the medical profession as well as patients need realise that the continuing rise in antibiotic prescriptions needs to be reined-in by concentrating on the "sensible use" of antimicrobial drugs.
"We hope that by publishing these guidelines it will become more difficult to prescribe antibiotics inappropriately," said Professor Baker.
Speaking to the BBC, he said: "Most doctors sprescribe sensibly and competently. For the relatively small number who are less-disciplined, first we need to identify them, and secondly there need to be processes to deal with them."
Professor Baker added that education and other sanctions could be used to ensure doctors practice sensibly, but repeat offenders could be called before the General Medical Council.
He said: "Ultimately, if they fail to come into line there is always recourse to the professional regulator and there are a number of performance processes that the GMC can set to improve the clnical performance of practitioners."
The use of antibiotics has risen steadily over recent years with 41.6 million NHS prescriptions issued last year in England alone at a cost of £192m. Nine out of ten GPs say they feel pressurised to issue the prescriptions and 97 per cent of patients who ask for them are prescribed them, Nice said.
As many as 10 million prescriptions – about a quarter of the annual total – are being given unnecessarily to patients who will not benefit from the drugs, Professor Baker said.
"It's entrenched in our society. There are people who are addicted to the idea of having antibiotics. If they know there's a soft-touch doctor then they go to them. Often they'll go to their GP and then try another one [if they do not prescribe them]," he said.
"We need to encourage an open and transparent culture that allows health professionals to question antimicrobial prescribing practices of colleagues when these are not in line with local and national guidelines and no reason is documented," he added.
"It's not just prescribers who should be questioned about their attitudes and beliefs about antibiotics. It's often patients themselves who, because they don't understand that their condition will clear up by itself, or that perhaps antimicrobials aren't effective in treating it, may put pressure on their doctor to prescribe an antibiotic when it is not indicated and they are unlikely to benefit from it," he explained.
Doctors will in future have to take into account the risk of antimicrobial resistance both for the patient and the wider population before issuing an antibiotic prescription. Hospital doctors will have to take microbial samples from patients suspected of infections before signing a prescription, the Nice guidelines say.
NHS staff are being advised not to issue immediate prescriptions for a patient who is likely to have a self-limiting condition. Patients can be asked to come back within three or five days if their symptoms persist or they can be issued with date-delayed prescriptions, the Nice guidelines say.
Professor Baker said between 20 and 30 per cent of antibiotics currently prescribed by the NHS are unlikely to benefit patients, for example because they are suffering from a throat virus – one of the most common reasons for taking a course of antibiotics.
Many patients have serious misconceptions about antibiotics and the issue of drug-resistant superbugs. Some people believe, for instance, that is they who are at risk of becoming resistant rather than the microbes that infect them, Professor Baker said.
"That often makes it feel that the issue of resistance is someone else's problem. The guidelines therefore recommend that prescribers take time to discuss with patients the likely nature of their condition, the benefits and harms of immediate antimicrobial prescribing, alternative options such as watchful waiting and/or delayed prescribing and why prescribing an antimicrobial may not be the best option for them," he said.
Tessa Lewis, a GP and vice chair of the Nice guideline development group, said: "Resistance to antibiotics is increasing and there have been very few new antibiotics developed in recent years, so we need to make sure that, as well as searching for new antimicrobial medicines we use the ones we currently have in the most effective way."
Join our commenting forum
Join thought-provoking conversations, follow other Independent readers and see their replies