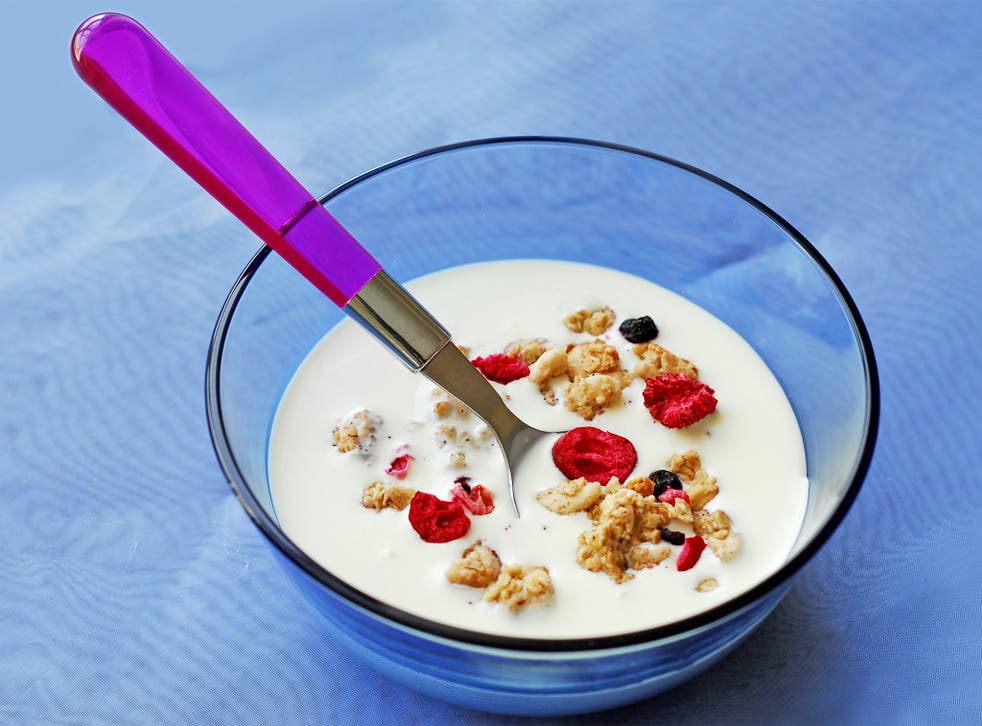 Kellogg's Special K adverts banned for describing cereal as 'full of goodness'
The cereal company has been ordered to stop running the advert in its current format after health claims were found to lack specific evidence to back them up
Adverts describing Special K cereal as "full of goodness" and "nutritious" have been banned in the UK, after the advertising watchdog found the claims could not be adequately backed up.
Kellogg's ran a TV advert for the cereal, in which it was described as a "five grain super porridge full of goodness" and "a nutritious start to your day."
However, the Advertising Standards Agency has ruled the claims have not been backed up by evidence of a specific health benefit for consumers and the adverts therefore cannot continue to appear in their current format.
The cereal group said that the product contains the vitamin B2 which is good for skin, however the ASA found that this was not linked in a clear enough manner to the claim that it is "full of goodness."
The watchdog stated: "We therefore considered the specific health claim did not appear with or immediately following the general health claim 'full of goodness'. As such, we considered it did not accompany the general health claim and in that regard, the ad breached the code."
The advertisements: "must not appear again in their current form. We told Kellogg Marketing and Sales UK to ensure that relevant authorised health claims accompanied any general health claims that featured in their advertising", the ASA concluded.
Health news in pictures

Show all 40
In response to the ruling, a spokesperson for Kellogg's told The Independent: "We're pleased the ASA acknowledged that Kellogg's has authorised health claims for both the Special K Porridge advert and the Special K website.
"However, we apologise for the error in not ensuring this was made clear enough for our consumers. This has now been corrected. Special K is nutritious - its cereals and porridges contain fibre and wholegrain, and are a source of valuable vitamins and minerals."
Register for free to continue reading
Registration is a free and easy way to support our truly independent journalism
By registering, you will also enjoy limited access to Premium articles, exclusive newsletters, commenting, and virtual events with our leading journalists
Already have an account? sign in
Register for free to continue reading
Registration is a free and easy way to support our truly independent journalism
By registering, you will also enjoy limited access to Premium articles, exclusive newsletters, commenting, and virtual events with our leading journalists
Already have an account? sign in
Join our new commenting forum
Join thought-provoking conversations, follow other Independent readers and see their replies