Splenda: Sucralose sweeteners linked to leukemia in new study
The manufacturer has hit back that the study does not reflect other scientific evidence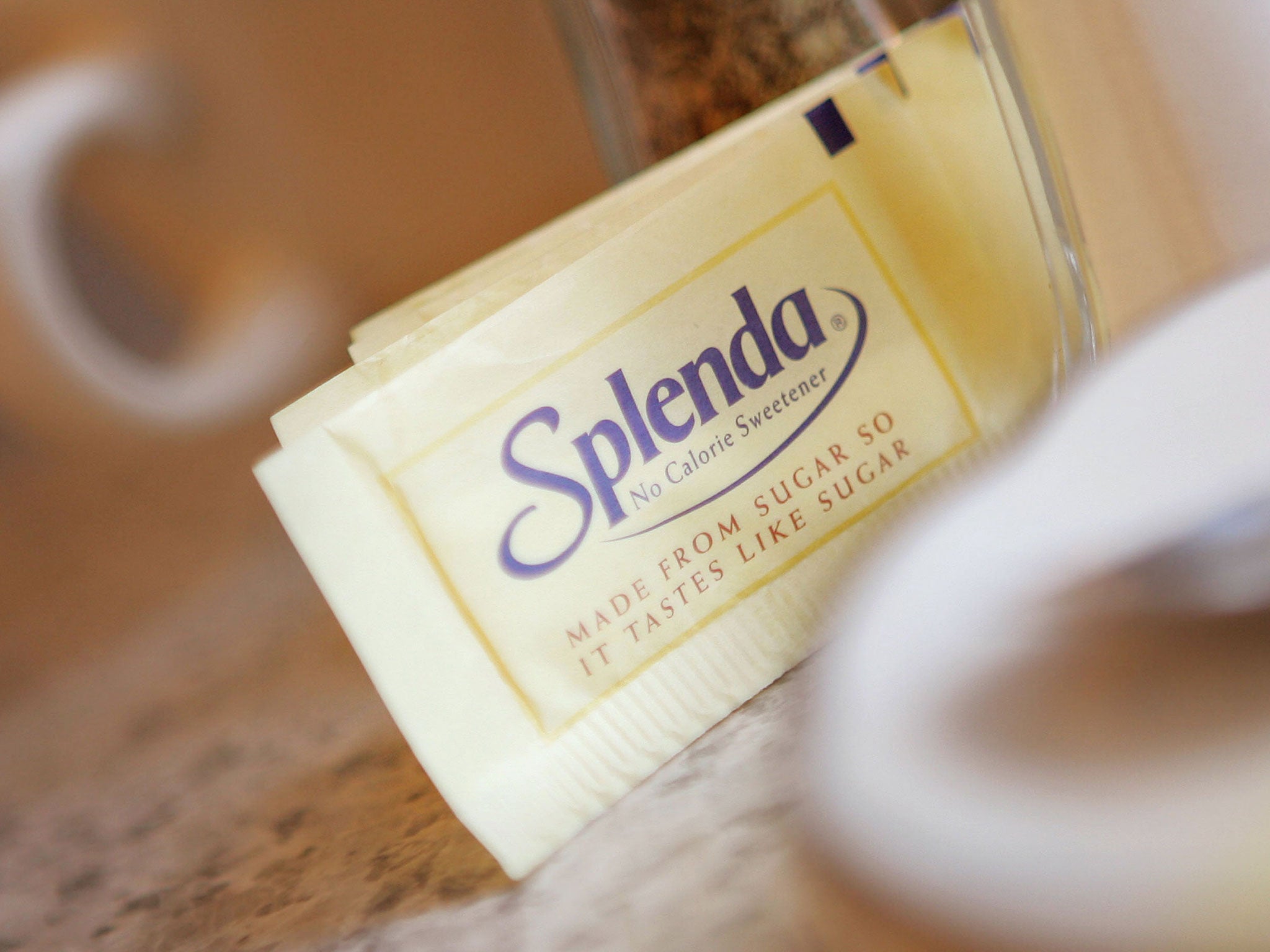 An artificial sweetener has been linked to an increased risk of developing cancer in a controversial new study.
Researchers in Italy have reported that studies in mice show that sucralose products such as Splenda raised the chance of developing leukaemia.
However, Splenda has strongly denied the claims, and stressed that food and health safety bodies have agreed that the product is safe, and does not cause cancer.
As part of the study, the team at the Ramazzini Institute gave 457 male mice and 396 female mice varying amounts of sucralose, The Telegraph reported.
Researchers gave mice doses of Splenda four times higher than the recommended daily amount for humans, the Mail Online reported.
Scientists found that male mice were more likely to develop leukaemia after being fed sucralose.
The paper published in the 'Journal of Occupational and Environmental Health' said it goes against previous studies which show that sucralose is "biologically inert".
The researchers added that more studies are needed to prove whether sucralose is safe.
Heartland Food Products Group, which makes Splenda, responded that the study "does not reflect the collective body of scientific evidence proving the safety of sucralose."
It added that health bodies have "found other studies conducted by the Ramazzini Institute to be unreliable" and said it "conducts studies using an unconventional design and has been criticised for not following internationally-recognised safety assessment standards."
The group went on to say that "collective scientific evidence strongly supports that sucralose is safe and does not cause cancer" and that regulatory authorities including the US Food and Drug Administration, the European Food Safety Authority, and the World Health Organised have accepted the results.
13 ways to help prevent cancer
Show all 13
Sucralose was approved for use in food in Europe in 2002, when the European Union's Scientific Committee on Food concluded the sweetener is "not harmful to the immune system, does not cause cancer, infertility, pose a risk to pregnancy or affect blood sugar levels".
The European Food Safety Authority reviewed sucralose in 2011, and said it is acceptable for an adult to eat 15mg per kg of body weight of sucralose each day.
In 2012, Forbes writer Trevor Butterworth criticised previous studies on sucralose by the Ramazzini Institute, and alleged: "No matter what substance the Institute tests for cancer, the results always seem to be positive, whereas other laboratories testing the same substances repeatedly fail to come up with the same findings."
Dr Morando Soffritti of the Rammazzini Institute said that the allegations are not true, and rejected claims that every compound it tests is found to be carcinogenic.
Dr Claire Knight, Cancer Research UK's health information manager, said: "Importantly this study was only done in mice. Overall studies in people show that artificial sweeteners don't increase cancer risk. Newer sweeteners coming onto the market such as those containing sucralose seem to be safe, but it's important that these supplements are monitored over time to be absolutely sure any potential risks are spotted."
Join our commenting forum
Join thought-provoking conversations, follow other Independent readers and see their replies